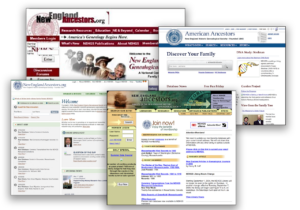 As we are celebrating the 175th anniversary of NEHGS during 2020, I wanted to explore the history and present of our website, AmericanAncestors.org. I can't cover the entire history of the our website in one brief post, but as I spoke to my colleagues who have worked at NEHGS for many more years than I, I found many parallels between our work today and the website of the past.
Currently, what has colloquially been known as the "web team" is part of Digital Strategy and Communications at NEHGS. There are about eight of us who contribute to making the website work. Some of us are responsible for the website as a whole, such as updating our homepage to highlight upcoming events. Others of us work specifically on adding new content to our databases and the various steps that go into that process, like scanning new historic materials. The web team wasn't always this large. In the beginning, in 1996, it was just a few people working on the website part time, a component of their other responsibilities at NEHGS.
He could recite from memory the earliest NEHGS email address – a string of numbers@compuserve.com.
I spoke with David Allen Lambert, current Chief Genealogist at NEHGS, and former Director of Voice and Data Systems (among other titles), about the very beginnings of the site circa 1996. He could recite from memory the earliest NEHGS email address – a string of numbers@compuserve.com. Our address was www.nehgs.org, and he recalls that the original website cost just $5,000. He directed me to the 1998 NEXUS magazine, in which future goals for our site were described: "The Internet provides us with a real opportunity to bring the resources of our library to our members in a way we never could before. With the help of the staff and volunteers, I hope to use this opportunity to benefit our members to the fullest." This quote almost could come from today – we're still working with the help of our volunteers to use evolving technology to provide unique, well-vetted content to our users!
Throughout our history, our website has served two purposes – to showcase the many resources and services that NEHGS has to offer to genealogists, both digitally and in person, and to serve as a genealogical search engine. I spoke to Sam Sturgis, the Digital Collections Administrator, about how the site has evolved. Sam began working for NEHGS in 2005. He has worked through many changes and upgrades to the site since then. He emphasized the importance of having an interest in both genealogy and technology for our team. We discussed how difficult and messy genealogical data can be – to create a successful website, one has to have a historical understanding of the myriad possibilities available in the data, not just a technological background in ordering structured data.
I also spoke with Ryan Woods, current Executive Vice President and COO, and former Director of Internet Technology. Ryan recalled how, in the beginning, we didn't have a comprehensive search for all of our databases – you couldn't search the Massachusetts vital records and the Great Migration Begins at the same time, for example. In 2010, he oversaw the launch of AmericanAncestors.org. One of the most important updates included with this change was a comprehensive search page. In 2013, Ryan oversaw a strategic partnership with Ancestry.com that allowed us to round out our New England resources on AmericanAncestors.org. A 2014 agreement with FamilySearch allowed us to add even more data to our site. Now, in 2020, we're working with a variety of genealogical and cultural institutions like the General Society of Colonial Wars, the Roman Catholic Archdiocese of Boston, and the Boston Athenaeum, to name a few, to further expand our unique collection of resources.
The work of the volunteers may have changed..., but the importance of volunteer contributions has not waned.
Our volunteer program has supplemented the work of the web team since the beginning. The work of the volunteers may have changed – from exchanging floppy disks through the mail to exchanging files over email – but the importance of volunteer contributions has not waned. I spoke with Helen Herzer, our Volunteer Coordinator, about the history of the program. In the beginning, volunteers spent lots of time transcribing a whole document, as images were not available on our site. Now, volunteers only transcribe names, dates, record types, locations, and maybe a few other fields – enough to allow a record to be matched with a page, where researchers can view the original material for themselves. Early remote web team volunteers were limited to those who actually owned computers and Microsoft Excel! The web team continues to appreciate the work of the volunteers – without them we would not be able to add the same quantity of new data to our site.
So in 2020, AmericanAncestors.org looks very different from www.nehgs.org in 1996 or NewEnglandAncestors.org in 2006, but our end goals have always been the same – to connect users to the resources offered by the New England Historic Genealogical Society. In ten more years and twenty more years, we will still be working on innovative ways to use technology to connect genealogists with their ancestors.
In conclusion, I would like to thank Sam Sturgis, Andy Hanson-Dvoracek, David Lambert, Ryan Woods, and Helen Herzer for speaking with me about the history of the website.
Share this: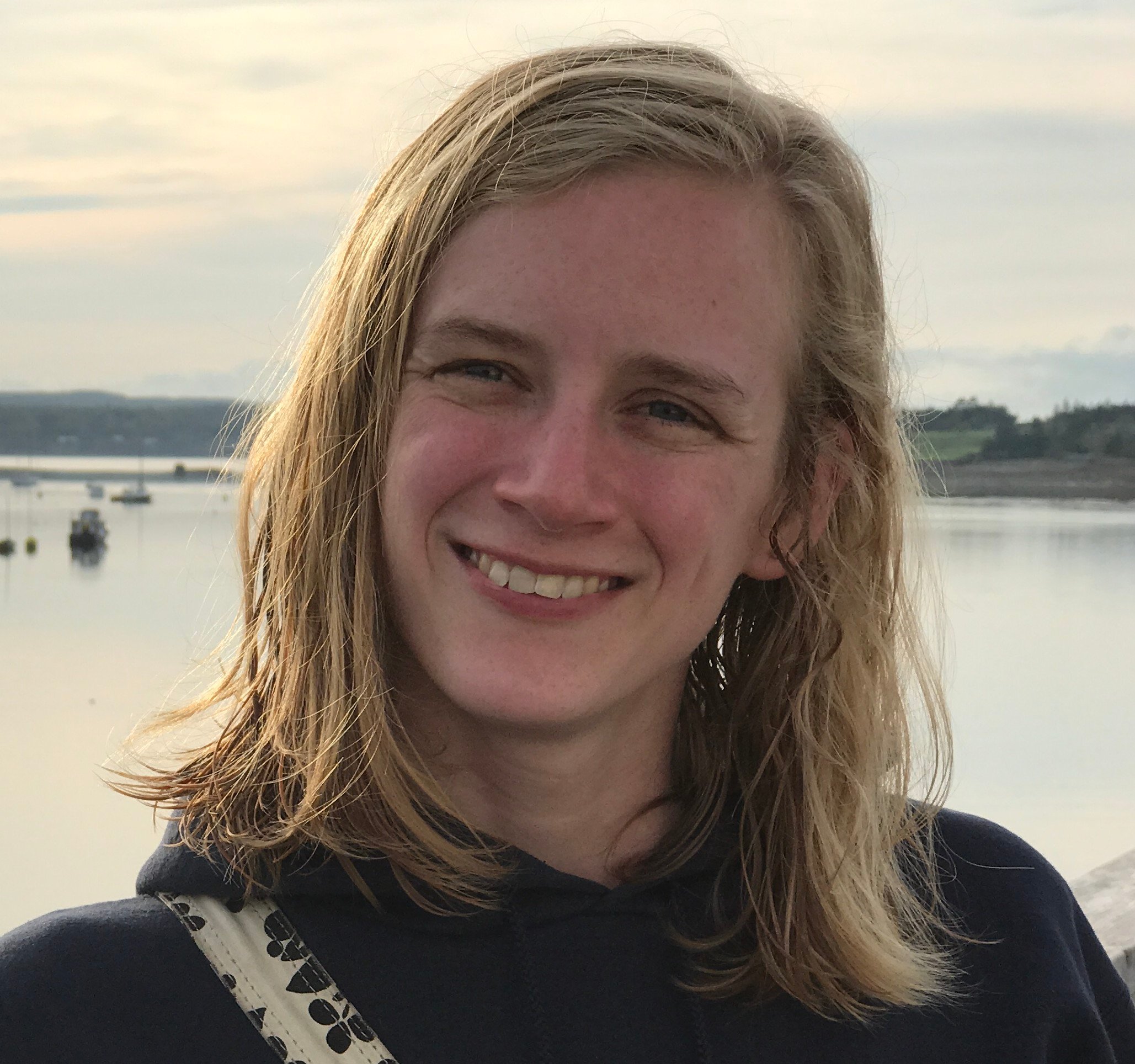 About Molly Rogers
Molly is from York, PA. She studied English and French at Colby College in Maine and has a Master's degree in Library and Information Science from Simmons College. She enjoys many outdoor pursuits such as whitewater kayaking, mountain biking and cross-country skiing and has a few indoor hobbies like reading, knitting and creating a genealogy website for her grandmother's family.View all posts by Molly Rogers →