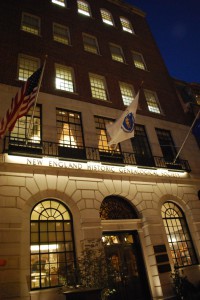 Welcome to Vita Brevis, the blog of the New England Historic Genealogical Society. Vita Brevis is designed to offer the reader short essays by the Society's expert staff on their own research as well as news of the greater genealogical community.
As the nation's oldest genealogical Society, the NEHGS collection has always contained books and manuscripts on other subjects than New England; now, with its growing database collection, NEHGS is truly a national – and an international – resource for family history.
Vita Brevis will include short posts on research methods – applicable to a variety of genealogical subjects – as well as posts on results. Like a mosaic, these posts will, in time, form a new collection for the genealogical researcher to explore.