For many years, my family's brick wall stood firm at the unknown parentage of Betsey Doty, who married Ebenezer Besse in Plymouth on 26 September 1776. They soon removed to Maine, where the births of their children went unrecorded. An unknown Doty in Plymouth cried out for a genetic solution.
The mt DNA line of my mother's first cousin Avis Miller Shurtleff has been filled with surprises. 1 Avis is Betsey's matrilineal descendant, so I hoped her genetic information might crack the case—and it did! Two exact mt DNAs hits, with genetic distances of zero, matched Avis with two other people who had well-documented ancestries from Plymouth, Massachusetts. Combined traditional research and genetic evidence unlocked Betsey's mt DNA line. Our common ancestor was Juliana Carpenter, who married George Morton in Leiden on 23 July 1612. I published an article in The Maine Genealogist summarizing the evidence and explaining why we missed connecting Betsey Doty to her parents, Stephen and Hannah (Bartlett) Doty.2
A year after publication, another exact mt DNA match appeared for Avis—someone named Molly Lynn Pratt. When I recognized the name, my heart skipped a beat! Could this be the same person whose wedding I officiated atop Killington just a few months before? Molly's unique email instantly confirmed the connection. In previous conversations, Molly had revealed that her matrilineal "dead end" line was Hannah (McPherson) Hurlbert, born in Nova Scotia. It took me several days to work out the puzzle. While I always relished sharing discoveries with friends, this would be the first time I made a revelation to a member of my own church before our Sunday service.
Hannah McFurson [sic] married George Hurlbert in Barnstable, Massachusetts on 15 March 1851, at the age of 22. Unusual for Massachusetts at this time, their marriage record did not disclose either set of parents. Hannah (McPherson) Hurlbert died in Provincetown on 16 March 1888. Her death record, however, contained more information than her marriage record—it listed her birthplace of Liverpool, Nova Scotia, and parents Eben and Annie (—) McPherson. Hannah's husband, George, was likely the informant, though he may never have actually met his in-laws. Hannah's mother had to be a link somewhere in the mt DNA line, and I hoped that "Annie" would emerge as a descendant of Juliana Carpenter, rather than an even more remote and unknown female ancestor.
With one notable caveat, a transcription of Liverpool, Nova Scotia, vital records possibly revealed Hannah's parents:
"Evan McPherson, son of Allen McPherson and Hannah, his wife, was married to Sally Steward, daughter of Gamaliel Steward and Sarah, his wife, by John Thomas, Esq., Commissioner, on the first day of November, eighteen hundred and ten."3
Births of four McPherson children in Port Mouton, Nova Scotia followed, the last one born in 1815. The names Eben, from Hannah's death record, and Evan could easily have been interchanged, but was Sarah Steward Hannah's mother, rather than Annie? Was this a mistake on the death certificate? If I could prove that Sally Steward was Juliana Carpenter's descendant using mt DNA, that would answer my question. With a timetable back to the late 18th century, I hypothesized more connections to Plymouth, Massachusetts families—either through Loyalists who fled during the American Revolution, or through English families who settled in Nova Scotia following the expulsion of Acadians during the Seven Years War.
A family sketch in The Early History of Port Mouton, Nova Scotia , proved the latter case:
"Gamaliel Stewart was a resident of Port Mouton some years before the Loyalists arrived there. He came from Nova Scotia from Cape Cod in the early 1760s and first settled at the Falls...In 1787, he married [second] Sarah Harlow of Liverpool, a daughter of Robert Harlow."4
With the Harlow surname, I knew I was back in familiar research territory in Plymouth! If Sarah Harlow were indeed Hannah McPherson's maternal grandmother, she would have to be documented as Juliana Carpenter's descendant. Eureka! Plymouth vital records filled in the rest of the blanks.
Below is a chart with the two lines of matrilineal descent from Juliana Carpenter. Molly and cousin Avis have in common the first four generations, thereafter the families descend in different lines from sisters Mary and Sarah Cobb. As much fun as it is claiming kinship with Molly, I am even more delighted that genetic evidence opened her matrilineal line back to the 17 th century.
Two Lines of Mitochondrial Descent
1. Juliana Carpenter, who married in Leiden, Netherlands, 23 July 1612, George Morton
2. Patience Morton, m. bef. 1633, John Faunce
3. Mercy Faunce, m. Plymouth, 29 Dec. 1667, Nathaniel Holmes
4. Mercy Holmes, m. Plymouth, 1 June 1693, Ebenezer Cobb
| | |
| --- | --- |
| 5. Sarah Cobb, m. Plymouth, 4 April 1723, John Bartlett | 5. Mary Cobb, m. Plymouth, 26 Sept. 1730, Silas West |
| 6. Hannah Bartlett, m. Plymouth, 10 Feb. 1745/6, Stephen Doty. | 6. Jean West, m. Plymouth, 27 March 1750, Robert Harlow |
| 7. Betsey Doty, m. Plymouth, 26 Sept. 1776, Ebenezer Besse | 7. Sarah Harlow, m. ca. 1787, Gamaliel Stewart/Steward/Stuart |
| 8. Lucy Besse, m. Plymouth, 17 July 1796, Prince Manter | 8. Sally Steward, m. Liverpool, Nova Scotia, 1 Nov. 1810, Evan McPherson |
| 9. Cynthia Manter, m. bef. Sept. 1829, Jonathan H. Thrasher | 9. Hannah Maria McPherson, m. Barnstable, Mass., 9 March 1851, George H. Hurlbert. |
| 10. Helen Matilda Thrasher, m. Plymouth, Mass., 9 Feb. 1864, Anthony Lucius Pierce | 10. Sarah Hurlbert, m. Provincetown, Mass., 29 Nov. 1872, Robert M. Newcomb |
| 11. Myrta Ella Pierce*, m. Wareham, 12 Oct. 1906, Millard Emory Morse | 11. Martha Newcomb, m. Provincetown, 7 Dec. 1895, Frederick Paulsen Andersen |
| 12. Avis Emerson Morse, m. Wareham, 23 Dec. 1939, Walter Luscomb Miller | 12. Sarah Marion Paulsen, m. Hoosick Falls, N.Y., 3 Nov. 1928, Edward S. Houghton |
| 13. Avis Lydia Miller, m. Harold Shurtleff | 13. Mary Joyce Houghton, m. Guilford, Vt., 27 June 1948, Lawrence M. Pratt |
| | 14. Molly Lynn Pratt, m. Bruce E. Douglas |
*Myrta Ella Pierce is the paternal grandmother of my mother, Marilyn (Morse) Dwyer.
Notes
1 Results conducted through familytreedna, Avis Miller Shurtleff, Kit #916552.
2 Michael F. Dwyer, "Discovering a Mayflower Lineage: Betsey Doty, Wife of Ebenezer Besse, of Plymouth, Massachusetts, and New Sandwich, Maine ," The Maine Genealogy 42(February 2020), 3–8.
3 NEHGR 128:32.
4 M. Marie Woodworth, The Early History of Port Mouton, Liverpool, N.S., 1983.
Share this: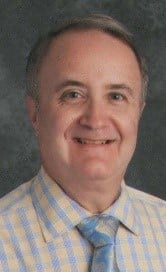 About Michael Dwyer
Michael F. Dwyer first joined NEHGS on a student membership. A Fellow of the American Society of Genealogists, he edits Vermont Genealogy. His articles have been published in the Register, American Ancestors, The American Genealogist, The Maine Genealogist, and Rhode Island Roots, among others. The Vermont Department of Education's 2004 Teacher of the Year, Michael retired in June 2018 after 35 years of teaching subjects he loves—English and history.View all posts by Michael Dwyer →