One of the frustrations of genealogical research can be the absence of images of our forebears and relatives; the dry account offered by (precious) vital and other records may render an ancestor doubly unknowable. Often the images that do survive fall towards the end of a lifetime, when financial resources will stretch to a trip to the photographer — or a portrait by an accomplished painter. I often feel that those artistically valuable images overlay the youthful portrait — the one we all carry inside of us — with a misleading patina: one of age, no doubt, but also one that buries features that may be seen in present-day descendants.
With this in mind, I thought I would page through photos of my parents and grandparents, all of whom (with one exception) I knew, although in the latter cases after they had been working on their patinas for some time.
*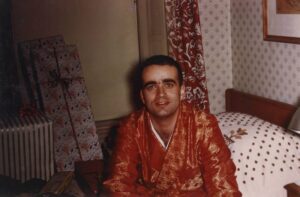 I think the photo of my father (above) was taken at about the time my parents met. He was in his early twenties, and living in the Georgetown neighborhood in Washington, D.C. — in any case, he was a young adult, with the face of an adult.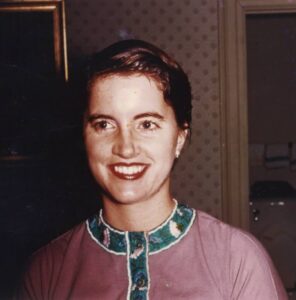 These snapshots were taken on a visit to my paternal grandparents, about a month before my parents were married in the winter of 1959.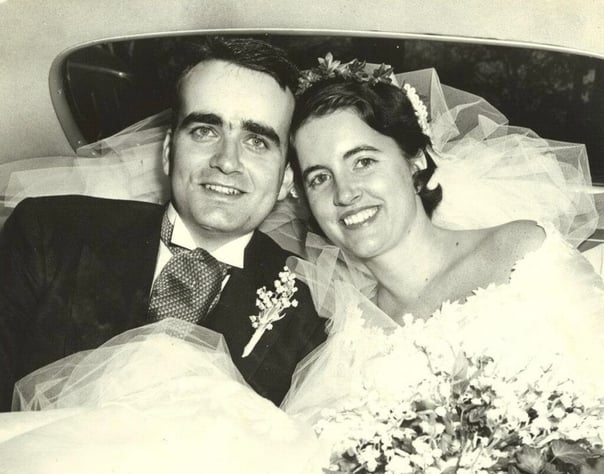 Here they are following the wedding.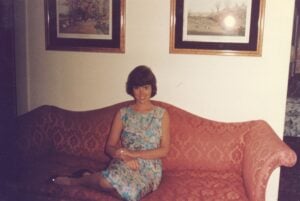 And here is my mother in the house (I think!) they were living in when I was born. Please note the Jacqueline Kennedy-approved shift dress and haircut — very up-to-date.
*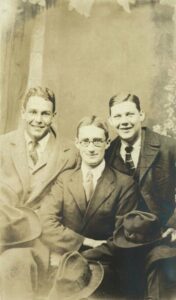 Now we are a full century back, to my paternal grandfather (at center) with two college friends. Both of my grandfathers came of age when professional men wore hats, so photos of Grandpa showing his full face are rare.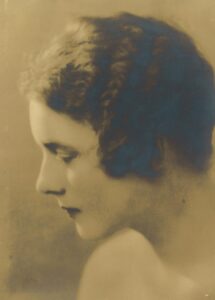 Here is my paternal grandmother, shortly before she married my grandfather.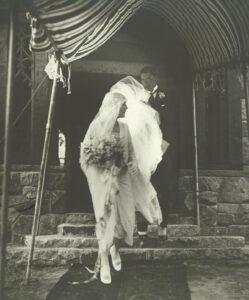 While this photo, of my grandparents leaving the church, is not a speaking likeness of either one, it is fun to see the exuberance of the veil as they work their way down the front walk.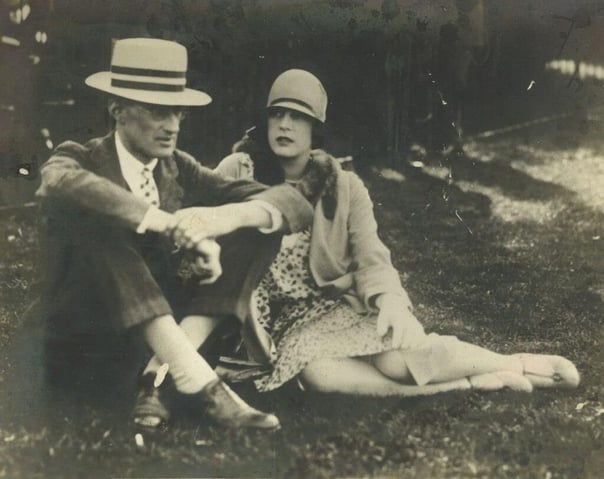 This photo of my father's parents was taken in 1928, as they watched horse races in Brookline — and see how my grandfather's hat changes the shape of his face.
*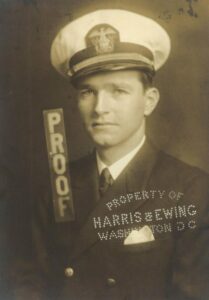 My maternal grandfather joined the Navy at the age of 16; he was twenty when he graduated from the Naval Academy. (He retired as a rear admiral; after a period in business he was ordained a minister.)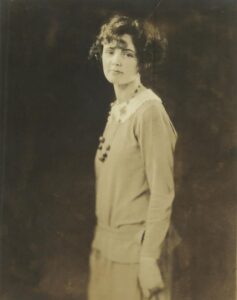 My maternal grandmother, at about the time she got married in 1925.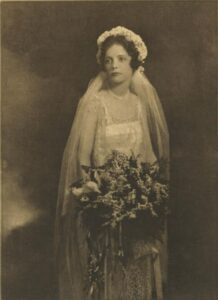 I don't have any images of their wedding party, although I'm sure many such images were taken.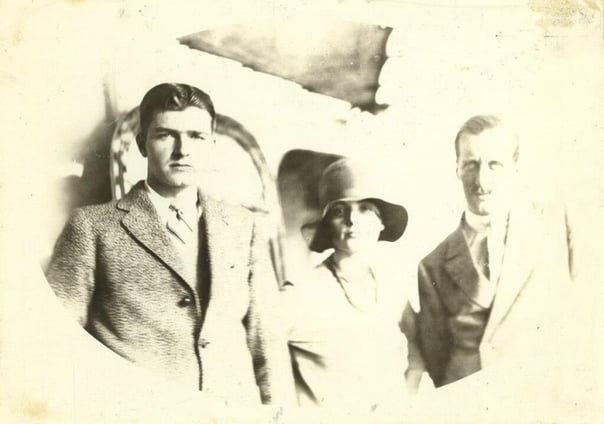 Here they are with the fleet during a Mediterranean cruise, later in the 1920s.
*
These images are likely more resonant to me than they will be to others who did not know them. Still, in one or more there will be a flash of recognition — "I get a sense of what she [or he] was like." It all helps to situate the dry facts of birth, marriage, and death when one can see Barbara and Campbell, or Gil and Anne, or Pauline and Fred as they looked at the time they first met and got married.
Continued here.
Share this:

About Scott C. Steward
Scott C. Steward has been NEHGS' Editor-in-Chief since 2013. He is the author, co-author, or editor of genealogies of the Ayer, Le Roy, Lowell, Saltonstall, Thorndike, and Winthrop families. His articles have appeared in The New England Historical and Genealogical Register, NEXUS, New England Ancestors, American Ancestors, and The Pennsylvania Genealogical Magazine, and he has written book reviews for the Register, The New York Genealogical and Biographical Record, and the National Genealogical Society Quarterly.View all posts by Scott C. Steward →