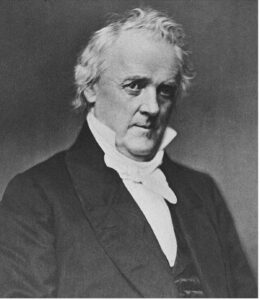 I recently gave a talk to the Colorado Sons of the American Revolution (my first in-person lecture in over two years, and first time in Colorado!). My talk was on the ancestors of American presidents, 1789-2022, and specifically spoke to which presidents have joined, or could have joined, the S.A.R., while also noting that several presidents lived before the organization was founded in 1889. A Pittsburgh chapter of the S.A.R. had a page showing the sixteen presidents who were members of S.A.R. themselves, from Rutherford B. Hayes through George W. Bush. (The page also shows Grant, who died before the S.A.R. was founded but was a member of a parent organization, the Sons of Revolutionary War Sires.)
In comparing the ancestor tables in Ancestors of American Presidents with the SAR Patriot Index CD and the Patriot Research System, I was able to note the following information relating to the presidents and their patriotic ancestors:
Six of the first seven presidents had patriotic service – Washington, Monroe, and Jackson in the military, and John Adams, Jefferson, and Madison in the legislature. Of these, descendants of John Adams, Jefferson, and Monroe have joined the S.A.R. through the patriotic service of their presidential ancestors. Washington, Madison, and Jackson are among several Presidents without Posterity.
Starting with Garfield, who was a great-grandson of a patriot, nearly every president through Biden had ancestors who had served in the Revolutionary War...
Six of the next presidents (John Quincy Adams, Van Buren, William Henry Harrison, Tyler, Taylor, and Pierce) were sons of Revolutionary War patriots, and another six (Polk, Fillmore, Lincoln, Johnson, Grant, and Hayes) were grandsons of patriots. Starting with Garfield, who was a great-grandson of a patriot, nearly every president through Biden had ancestors who had served in the Revolutionary War; the only four who did not were Wilson, Kennedy, Reagan, and Trump, none of whom had ancestors in America at the time of the war – all their ancestors still in the British Isles or Germany. However, for Wilson, Kennedy, and Reagan, all their descendants have patriot ancestors through the presidents' wives, and for Trump, the only president with children by three spouses, his daughter Tiffany has patriot ancestors through her mother, while Trump's other two wives were born in eastern Europe.[1]
So, who did I leave out? James Buchanan, and this talk prompted some more research that I have not seen previously discussed. Buchanan's father was born in Ireland and came to America in 1783 as the war was ending. Buchanan's mother, Elizabeth Speer, was born in Lancaster County, Pennsylvania about 1767, the daughter of James and Mary Speer, both Ulster Scot immigrants from Ireland.
James Speer lived in Lancaster County until at least the late 1780s and I found a 1779 muster roll from Lancaster County listing a James Speer as a 4th Class Private, so this could be the president's grandfather, but I have not seen anything biographical referring to James Buchanan's maternal grandfather as serving in the Revolutionary War. From searching the databases of both the S.A.R. and D.A.R., no one has joined either organization under the service of this James Speer, whoever he was. James Buchanan was also the only president who never married and has no descendants. So maybe James Buchanan was also a grandson of the Revolution, in which case every president with ancestors in America at the time of the Revolutionary War had ancestors serving the American cause. Happy Presidents Day!
Note
[1] Michael Reagan, the adopted son of Ronald Reagan and his first wife Jane Wyman, also has patriot ancestors through Michael's biological mother.
Share this:

About Christopher C. Child
Chris Child has worked for various departments at NEHGS since 1997 and became a full-time employee in July 2003. He has been a member of NEHGS since the age of eleven. He has written several articles in American Ancestors, The New England Historical and Genealogical Register, and The Mayflower Descendant. He is the co-editor of The Ancestry of Catherine Middleton (NEHGS, 2011), co-author of The Descendants of Judge John Lowell of Newburyport, Massachusetts (Newbury Street Press, 2011) and Ancestors and Descendants of George Rufus and Alice Nelson Pratt (Newbury Street Press, 2013), and author of The Nelson Family of Rowley, Massachusetts (Newbury Street Press, 2014). Chris holds a B.A. in history from Drew University in Madison, New Jersey.View all posts by Christopher C. Child →