One of the places I have been researching is the townland of Kilcruaig in Kilflyn parish, County Limerick. My husband has ancestors from Kilcruaig who were born there in the early 1800s. However, it has been difficult to learn much about these families. The local Catholic records did not begin until 1853 and the people I want to research were born much earlier. And almost all died before civil registration began in 1864. The area felt like a bit of a black hole.
One of the Kilcruaig people I am interested in is Mary Rae, born about 1818. (The surname Rae is often pronounced "ray.") I knew from Griffith's Valuation in 1852 there were two Rae names listed in Kilcruaig. They were Johanna and John Rae. Johanna was almost certainly a widow. Could Johanna or John be a parent of Mary Rae? Or could John or Johanna's husband be Mary's siblings? Without early church records, there was little way to figure this out.
I knew I needed more information, but where could I find it? One of the things I like to do in situations like this is to check what records John Grehnam has identified on his wonderful website. I went to his Kilflyn civil parish page and looked through all the links in the "summary of research sources."
In the Estate Records category, I noticed the local landlord Lord Ashtown had rent ledgers from 1839 to 1882.
In the Estate Records category, I noticed the local landlord Lord Ashtown had rent ledgers from 1839 to 1882. According to the description, these ledgers showed the occupiers, townland, payments received, and type of holding. The ledgers are now located at the National Library of Ireland. These records looked interesting, since they contained early dates, but required an in-person visit to access them.
A few months ago I was in Ireland and had the opportunity to go to Dublin for the day. I decided to go to the National Library of Ireland and look at these estate records. I am glad I did, as I found some interesting bits of information that I think may help with my research.
There were three ledgers, and each page contained the rent payments for a particular tenant. The earliest ledger had dates from 1839 to 1851. The next ledger picked up in 1852 and went to 1866. The last ledger then continued on until 1882. I could tell from information in the last ledger that the records continued, but unfortunately the library does not have any more of Lord Ashtown's ledgers from this era.
In the rent ledgers I found a page with Rae tenants. In 1839 Michael Rae leased, at will, a piece of land with a yearly rent just over £37. At some point three other names were added to the page. These were Edmond and John Rea, just under Michael's name. Notations showed Edmond was responsible for about £20 of the rent and John for about £17. Together the two sums equaled the £37 that Michael owed. Near the notations the name Johanna Rea had been added.

These Rae people were probably all members of one extended family, but who was who? Reading through the rent payments entries I saw that the names Ned (another name for Edmond) and John appeared in early 1844. Was it possible that Michael Rae had died by 1844 and Edmond and John divided the land between them? Were Edmond and John the sons of Michael?

Then in 1847 the names changed to "Edmond's widow" and John. These two names continued until the end of 1851. I think Johanna Rea was Edmond's widow. This correlates with Griffith's valuation in 1852 where the names Johanna and John Rae appeared.
This rent ledger page did not directly answer any of my Mary Rae questions. However, the page did provide more information where before I had almost none. This has allowed me to generate more questions and find more areas to research. Some of the ones I have come up with so far are:
Is my Mary Rae the daughter of Michael and the sister of Edmond or John?
Is there anything else I can learn about Edmond Rae or his wife Johanna?
Did John marry and have children?
Can I find any connections between John or his descendants to my Mary Rae and her descendants?
Are there any DNA matches with Rae ancestors from the Kilflyn area that may have Michael, Edmond, or John in their family trees?
I'm glad I made the effort to look at these estate records. The information I found on the Rae tenant page may be just the ray of light I need to find my way out of the Kilcruaig black hole.
Share this: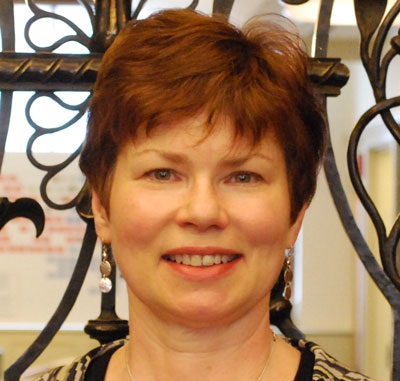 About Pam Holland
Pam is a certificate holder from the Boston University Genealogical Research program and has researched family history for over 14 years. She has attended numerous genealogical institutes, including Samford University Institute of Genealogy and Historical Research (IGHR) and Salt Lake Institute of Genealogy (SLIG). She also has a B.A. from the College of Wooster and a M.S. from Northeastern University. Her areas of interest include New England, New York (both city and state), Ireland, Germany, Social History, and DNA.View all posts by Pam Holland →