---
Recently I was researching my Holland surname line and ran into an interesting problem. I found two men named William Holland, each of whom married a woman named Ellen Fleming, in the same parish around the same time. Which was the right William Holland and Ellen Fleming for my family? Were the couples related? How was I going to tell their children apart?
These two Irish couples were from Barryroe parish in County Cork. One couple married in 1820 and the other in 1839. I found baptismal records for children with these parents born between 1820 and 1845. Luckily, the Holland child I was tracing was born in 1828, so I knew he belonged to the older couple who married in 1820. But what about any children born after 1839? How was I going to place them in the right family? They could belong to either the older or younger couple. That is where townlands became the key to figuring out these families.
Townlands, the smallest unit of land division in Ireland, can be used to distinguish among people of the same name. When I looked at the earlier baptismal records for the 1820 couple's children I discovered they lived in the townland of Lissycrimeen. After 1839 William and Ellen had children born in both Lissycrimeen and the townland of Lislevane. It appeared the older couple lived in Lissycrimeen and the younger couple in Lislevane. Knowing which family lived in which townland, I could then place any children born after 1839 into the appropriate family. Using this strategy meant my older couple in Lissycrimeen had children between 1820 and 1841 and the other younger couple in Lislevane had children between 1839 and 1845.
Townlands became the key to figuring out these families.
Lissycrimeen and Lislevane are neighboring townlands with the furthest points in each only about 2 miles apart. At first, I didn't know if the two William Hollands were related, but it seemed likely since they lived so close together in the same parish. Then in July I was contacted by a Y DNA match to my Holland surname. His Holland family was descended for the younger couple in Lislevane. This was an exciting discovery to learn the families were indeed related.
Unfortunately, because of the lack of Irish church records, we have not been able to figure out the exact way our two families are connected. We are currently looking for any estate records from the area that might help us figure out the relationship.
Share this: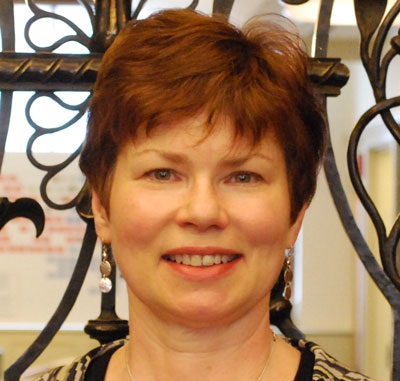 About Pam Holland
Pam is a certificate holder from the Boston University Genealogical Research program and has researched family history for over 14 years. She has attended numerous genealogical institutes, including Samford University Institute of Genealogy and Historical Research (IGHR) and Salt Lake Institute of Genealogy (SLIG). She also has a B.A. from the College of Wooster and a M.S. from Northeastern University. Her areas of interest include New England, New York (both city and state), Ireland, Germany, Social History, and DNA.View all posts by Pam Holland →