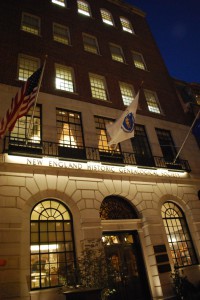 Friday's post, by Steven Solomon of the Society's Development team, marked the four hundredth blog post at Vita Brevis. Since its launch in January 2014, the blog has featured posts by 64 bloggers, almost all of them NEHGS staff members, with a few outside contributors or transcribed interviews making up the remainder. What does the genealogical mosaic about which I wrote in the first post at Vita Brevis look like after eighteen months in the blog's life?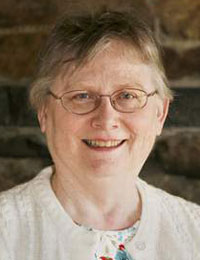 One of the most prolific bloggers, Alicia Crane Williams (with 60 posts to date), can serve as an exemplar: she has covered probate inventories and mourning rings, ear marks and horse censuses and Plymouth's Forefathers' Day, the ways the perfectionist nature of genealogical researchers can sometimes get in the way of publishing one's findings – and, of course, the myriad ways she researches, writes, and publishes entries for the Early New England Families Study Project.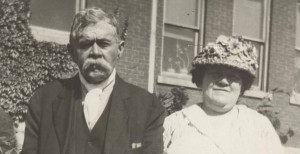 Another popular blogger, Sam Sturgis of the Website team, has written on an unexpected overture from an unknown cousin; how best to search journals on AmericanAncestors.org and, more generally, how to use AmericanAncestors.org's search functions; on Robert Henry Eddy, whose bequest to NEHGS helped pay for the published Massachusetts Vital Records series of the early twentieth century; on the interesting provenance of middle names in his family; and on the detective novelist lurking inside every genealogist!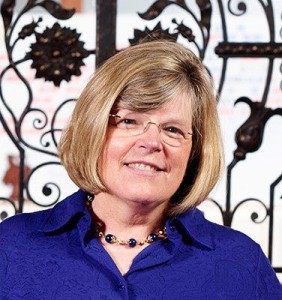 As editor of the blog, I've written a number of omnibus posts collecting related pieces in one place; in addition to periodically marking a new benchmark number of posts at Vita Brevis, I've collected some of the international research posts (here and here). In two posts spanning the New Year, I reflected on a dozen posts from 2014 that, again, captured some of the variety of the blog's content, from Penny Stratton's admonition to readers that they write "what you know (and can prove)" to Kyle Hurst's story of reviewing family scrapbooks with her grandfather.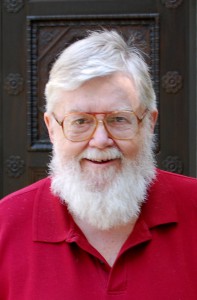 So what does the future hold for Vita Brevis? It's hard to say; safer to add that there's no question that Robert Charles Anderson, Christopher C. Child, Sheilagh Doerfler, Katrina Fahy, Lindsay Fulton, Zachary Garceau, Henry Hoff, Alice Kane, David Allen Lambert, Eileen Pironti, Meaghan E. H. Siekman, and Leslie Ann Weston – not to mention almost 50 other writers – will appear on the blog with some frequency, and, of course, with an interesting point of view and fresh insights on how best to tackle tricky research problems!