My genealogical journey started sometime between elementary school and junior high school with a crude, hand drawn chart of "the family" going back three or four generations. While my mother, Ellen Harris Solomon, had some interest in the history of our family, it was her sister, Jean Harris Sterne Steinhart, who, with their parents, Alice Selig Harris and Harold Rosenau Harris, was the keeper of the Harris family flame. The one line we've been able to follow back to 1750 is the Rosenau family in Bad Kissingen, Bavaria.
The chart remained rolled up and yellowing on the top shelf of my closet for many years, until in 1995 I got a call from a distant cousin, Ellen Ilfeld, whose name I knew but whom I had never met. Ellen asked if I knew we had relatives in France,[1] adding that they (my third cousin once removed Ariane Rosenau Levery and her husband Francis) were making an around-the-world tour following Francis's retirement from IBM. They would be coming to Boston and would like to meet me. I said I had heard of them and that the only contact with them that I knew of had been in the early 1950s, when my Harris grandparents met them in Paris.
So they arrived and with them brought a family tree they had made and sure enough, on it we found a familiar name, Dr. Milton J. Rosenau. It turns out he was probably the best known Rosenau of his generation, having started the Schools of Public Health at Harvard and the University of South Carolina.
With this discovery, all sorts of doors began to open with various exchanges of French and American cousins culminating in a four-day Rosenau Family Reunion (Ein Familientreffen) in Bad Kissingen in June of 2007. With the help of John Cahn, a German-speaking cousin one generation senior to me, the gathering took place with four generations coming from the United States, Canada, Israel, and France. The town welcomed us with open arms, planning various tours and meetings with local dignitaries, with the Bad Kissingen Historical Society and other townsfolk interested in us and the history of their town.
The town has beautiful nineteenth-century hotels along the Saale River and contains, as the name Bad indicates, several sulphur mineral springs, the most famous being the Rakoczi Spring. The town's Kurhaus is home to a well-known summer classical music series and Bad Kissingen is still known today for its spectacular rose gardens. Over the years it has hosted several well-known celebrities such as Austrian Empress Elisabeth (a/k/a Empress Sissi), the Italian composer Giaochino Rossini, Leo Tolstoy, King Ludwig I, and German Chancellor Otto von Bismarck. Of the 19th century Rosenau family in Bad Kissingen, its most celebrated member was a jeweler who designed the elaborate gold ceremonial necklace of the Office of the Mayor. It is said that Henry Kissinger's great-great-grandfather, Meyer Loeb, derived his name from the town in 1817.
So how did the name Rosenau come into being? The story goes that Nathan, the son of my earliest known ancestor Samuel (c. 1750), chose to marry a young lady by the name of Jendlein. At that time in Europe, people were asked to take on a last name. When Nathan and his fiancée appeared before the judge asking to be married, he said to her, "You are so beautiful you remind me of a garden of roses." Hence the name Rosenau.
My genealogical journey has been life-changing, with wonderful family relationships continuing throughout the United States, Europe, and Israel. The French connection (and my very bad French) has evolved in several areas including my daughter, Rachael, who is now in the process of applying for French citizenship and who with her husband, Andrew François Silard, plans to spend considerable time living in France.
Note
[1] At some point during the 1880s my great-grandmother's first cousin Selmar Rosenau left Bad Kissingen for France to open an antiques shop, most likely in Paris.
Share this: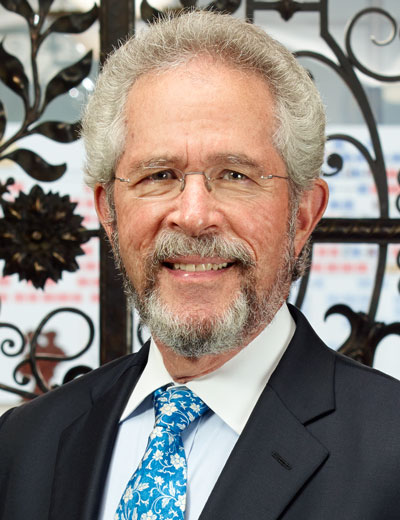 About Steve Solomon
Steve's development career in Boston has focused primarily in the cultural, conservation, and academic communities, as chief development officer for the Boston Symphony Orchestra, Museum of Fine Arts, Harvard's Graduate School of Design, Mass Audubon, Peabody Essex Museum, Museum of Science, and Boston Ballet.View all posts by Steve Solomon →