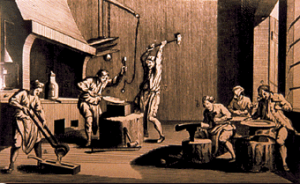 You know the names and dates, but do you know how your early New England ancestors worked to survive? Tracing these individual stories is challenging with limited records, but not impossible.
As a child, I used my allowance to purchase a family tree fan chart at the former Goodspeed's antiquarian bookstore here in Boston. This provided my first canvas to visually organize and chart the facts I was collecting. My first objective was simply to fill in as many of the blanks about my ancestors as I could. After all, the fan chart required only names and dates. But then I wanted to know more about them. And for those stories, I turned to my maternal grandmother.
One particular story captivated my imagination: the story of her father's adventure as a young man in the 1870s, aboard a New Bedford whaling ship. This detail alone started to transform him from a name into a person with a story. And thinking about how his youthful occupation as a whaler helped me get a picture of what his life was like.
As I traced the names of my ancestors further back in history, I realized the great importance of learning their life stories—and of what a large part of those stories their occupations were. Having exhausted my grandmother's memories of her family, I turned to clues I could find within the pages of vital records, censuses, and probate and deed records. All these sources can lead to information about occupations.
Knowing the occupation of your ancestor provides insight into a great part of his or her life story. In many cases, the occupation can even lead you to search other record groups you may have never even begun to explore.
Beyond your own knowledge of parents and grandparents, have you considered the different occupations your own ancestors would have had more than a century ago? While researching ancestors in colonial New England, for example, you might find occupations that would seem alien to today's work force. For example, in the woodworking trade you may find associated occupations such as arkwright, augermaker, block cutter, block maker, boardwright, cooper, house joiner, housewright, laster, sawyer, and turner. Colonial Boston was a busy and active port in the maritime trades, involving occupations such as ballast heaver, barkman, boatman, canvasser, caulker, coal heaver, rigger, shipwright, and stevedore. In the metalsmith trades you might find anvil smith, artificer, bladesmith, brightsmith, brownsmith, coppersmith, gorger, goldsmith, greensmith, pansmith, redsmith, and whitesmith, to name just a handful.
If you find an occupation among your ancestor's records, try digging a little deeper to find out more about it. I promise you, you'll unlock a bigger story—both about your ancestor's life and ultimately about your own.
David Allen Lambert will be giving a free presentation on this topic, In Search of Livelihoods: Researching Occupations in Early New England, Friday, April 3, from 12 to 1 p.m. For more information, visit AmericanAncestors.org.
(For more on this topic, see an earlier post by Zachary Garceau, "Historic occupations.")
Share this: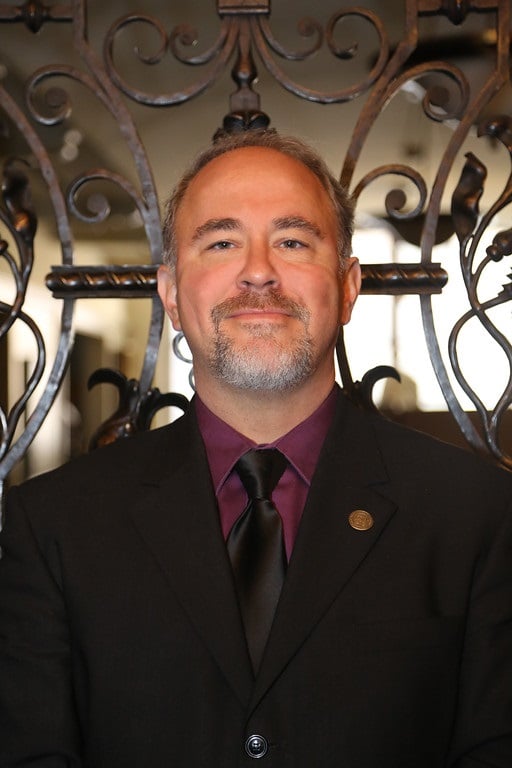 About David Allen Lambert
David Lambert has been on the staff of NEHGS since 1993 and is the organization's Chief Genealogist. David is an internationally recognized speaker on the topics of genealogy and history. His genealogical expertise includes New England and Atlantic Canadian records of the 17th through 21st century; military records; DNA research; and Native American and African American genealogical research in New England. Lambert has published many articles in the New England Historical and Genealogical Register, the New Hampshire Genealogical Record, Rhode Island Roots, The Mayflower Descendant, and American Ancestors magazine. He has also published A Guide to Massachusetts Cemeteries (NEHGS, 2009). David is an elected Fellow of the Massachusetts Historical Society in Boston, Mass., and a life member of the New Hampshire Society of the Cincinnati. He is also the tribal genealogist for the Massachuset-Punkapoag Indians of Massachusetts.View all posts by David Allen Lambert →