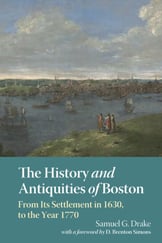 Samuel Gardner Drake was not a likely candidate to become the author of a multitude of historical works. Born on a farm in Pittsfield, New Hampshire, in 1798, he was not an eager pupil in his youth. "His aversion to school, when a little urchin," as John H. Sheppard put it, "was particularly strong." Drake recalled his initial dread of the school room: "My first impressions of that school were anything but pleasant. Being naturally very timid, I was sadly frightened at the stern look of the master. To learn my lessons seemed a desperate undertaking, and it was a long time before I could believe and feel I was not in danger of being annihilated."
Drake – a founder of the New England Historic Genealogical Society in 1845 (and president in 1858–59) as well as intermittent editor of The New England Historical and Genealogical Register between 1848 and 1861 – overcame his aversion and later became a schoolmaster himself. Abandoning that career while still a young man, he was "incited by love of hunting after literary game among old books and manuscripts" to become an antiquarian book dealer. His efforts in this rarefied arena left a considerable legacy in the fields of history, genealogy, and publishing.
Even before establishing the Antiquarian Bookstore at No. 63 Cornhill in Boston in 1830, Drake had begun collecting what ultimately amounted to more than one hundred pamphlets and original manuscript items concerning the settlement of Boston and the town's history through 1770. These materials formed the basis of his History and Antiquities of Boston, compiled over a twenty-five-year period and published in eight numbers before being brought together in a single volume in 1856.
As Sheppard notes, "The Antiquarian Bookstore was an institution. It was frequented by many visitors from the city and neighboring towns, searching for choice books 'out of print'; it attracted people from remote places, men fond of research in the pigeon holes of antiquity, and who liked to look into the learned writings of by-gone ages." From this platform, Drake emerged as an author, editor, publisher, and merchant, all occupations that would aid him in succeeding years not only in the groundbreaking work of helping to found American's first genealogical institution, but in his efforts as a highly productive antiquarian dedicated to preserving the history of his native region and country.
Adapted from the foreword to Drake's History and Antiquities of Boston.
Share this: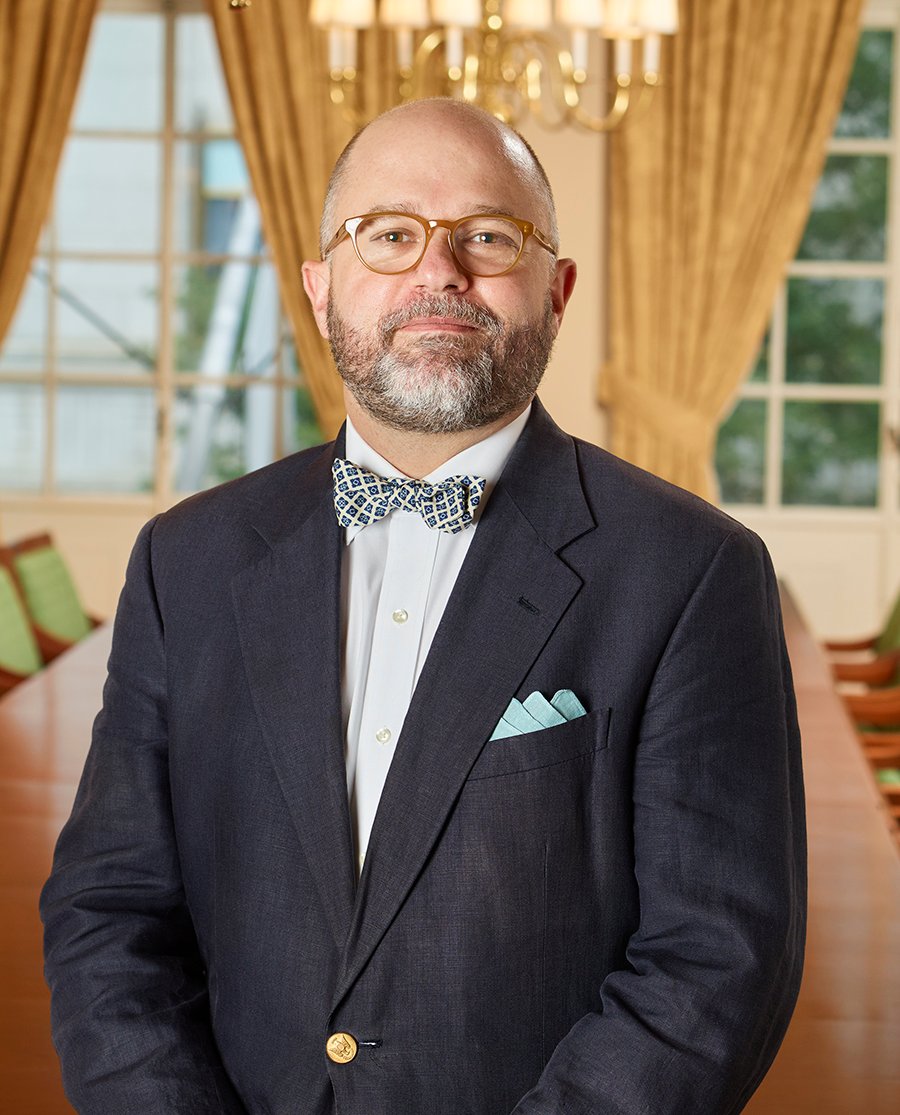 About D. Brenton Simons
Currently piloting a groundbreaking $55 million "Connecting Families, Advancing History" capital campaign for NEHGS, Brenton Simons has led the Society to major growth in its national services and scope and to its pivotal role in the popular expansion of the genealogical field in America. A staff member since 1993 and President and CEO since 2005, he has developed several of the organization's most popular services, including its website, member magazine, and special publications imprint. In addition, he is the author of several books, including "Boston Beheld: Antique Town and Country Views" and "Witches, Rakes, and Rogues: True Stories of Scam, Scandal, Murder and Mayhem, 1620-1775," winner of the 2006 Award of Merit from the Association for State and Local History. Most recently he produced with Atlantic Media a short film on NEHGS, "A Farseeing Vision," recipient of the 2011 Silver Telly Award. His genealogical articles have appeared in The New England Historical and Genealogical Register, The American Genealogist, The Pennsylvania Genealogical Magazine and elsewhere. A graduate of Boston University, he is a member of the Colonial Society of Massachusetts, the American Antiquarian Society, the Club of Odd Volumes, the Society of the Cincinnati, and is a fellow of the Massachusetts Historical Society.View all posts by D. Brenton Simons →