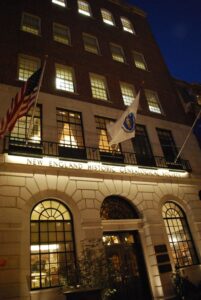 Late in the day on Wednesday, Vita Brevis marked an important milestone: 3,000,000 page views since it launched in January 2014. In that period, 151 bloggers have published 1,774 posts on a wide range of subjects of interest to genealogists.
Looking back at the top ten most popular posts for the period 2014-2022, I am struck by the top three: Jean Maguire's announcement that the legendary Boston Transcript genealogical column (1911-41) was now available online, and Penny Stratton's twin posts on elements of style: how not to make words plural, and how to feature dates in genealogical works. These three posts, from 2015 and 2016, account for about 77,000 page views, and no doubt they have driven traffic to other posts over the years.
Two posts by Chris Child come next, focused on names in the news: the maternal family of Meghan Markle, as she was about to marry Prince Harry (in 2018), and the ancestry of Robin Williams following his death in 2014. These posts account for about 30,000 page views.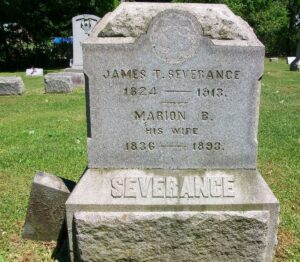 The blog's role in giving genealogists guidance – already glimpsed in Jean and Penny's posts – recurs in Lindsay Fulton's 2014 post on naming conventions for children born out of wedlock. Ann Lawthers' 2016 post on her great-grandfather's death ("Death by hiccups") marries modern research and historic newspapers and letters, and the list wraps up with the first blog post, from 2014, outlining the aims and aspirations for the new publication; Katrina Fahy's 2015 post on the uses of surname distribution maps in genealogical research; and Chris Child's 2017 post on multiple gravestones for a single person. These five posts were read roughly 49,000 times.
So the top ten posts have reached 150,000 or so readers over the years, leaving another 2,850,000 distributed between 1,764 posts. How can we measure the value of those posts in the middle or at the tail end of the queue, reached, perhaps, by a Google search or a random result on Facebook?
While breaking news has not been as paramount as seemed likely when the blog launched, notes on results – and accounts of strategies and intuitions that failed as often as they succeeded – have given readers hints and suggestions on how to tackle intractable research problems. Patience is a frequent mantra, but so, too, is a careful marshaling of facts on hand when considering a new online database, or – as presently seems exotic – an in-person visit to a new repository!
Which Vita Brevis posts – individual ones, or unfolding series – have you found useful?
Share this:

About Scott C. Steward
Scott C. Steward has been NEHGS' Editor-in-Chief since 2013. He is the author, co-author, or editor of genealogies of the Ayer, Le Roy, Lowell, Saltonstall, Thorndike, and Winthrop families. His articles have appeared in The New England Historical and Genealogical Register, NEXUS, New England Ancestors, American Ancestors, and The Pennsylvania Genealogical Magazine, and he has written book reviews for the Register, The New York Genealogical and Biographical Record, and the National Genealogical Society Quarterly.View all posts by Scott C. Steward →