When my mother started down the genealogy trail many decades ago, my grandfather was quick to tell her about the famous World War II flying ace in the family, related through his aunt, Nancy Alice (Christy) Carl. She had married the oldest son of Wilson Carl, for whom the small town of Carlton, Oregon was named. (Earlier this year, I shared the surprising discovery that the Christy family and the family of children's author Beverly Cleary both appeared in the 1880 census living in Carlton, which had only about 500 residents at the time.)
I discovered a folder of materials my mother had collected about Marion Eugene Carl, who was indeed one of the greatest pilots in the Marine Corps. In addition to a very impressive record during World War II, he set the world speed record on 25 August 1947 … two months before Church Yeager beat it and went down in history for breaking the sound barrier. Marion Carl later set a world altitude record of 83,235 feet in 1953, and attained the rank of Major General. Yes, yes, he was a Major General.[1]
My mother's handwritten notes included the detail that he married a New York model in 1943. Sure enough, I found a newspaper article online describing his six-week courtship with Edna Kirvin, after they'd met at a war morale rally. She was on the cover of Cosmopolitan magazine the month they married!
Fifty-five years later, he lost his life protecting her, when a 19-year-old man broke down the door of their Roseburg, Oregon home late at night and threatened Edna with a sawed-off shotgun. Marion had already gone to bed, but when he heard the commotion, he went to the living room to see what was going on. Edna was grazed by the first blast from the young man's gun, but the second shot cut down Marion as he lunged towards the intruder.
Mom's file included a clipping from the 13 July 1998 issue of Time magazine, describing Marion Carl's death and military accomplishments. Another clipping from the 23 August 1998 Sunday Oregonian announced that the airport in Roseburg was being renamed for him. He was a hero in life and in death.
Another clipping from the Oregonian, dated 16 November 2008, announced the death of Marion's younger brother Manton Arthur Carl. I think it must have been awfully confusing having both a Marion and Manton living in the same house growing up! Manton's obituary noted that he'd been born in a tent as his parents worked to clear their new farm, and he died just 100 feet away in the house he'd shared with his wife on the same farm in Hubbard, Oregon. (Another of Grampy's aunts, Eunice Ann Christy, had married the oldest son of William C. Hubbard, for whom that town was named.) Manton's survivors included five children, including a daughter named Christy.
"Carl" – check. "Hubbard" – check. "Christy" – check. These were surely my people. What great folks to have in the family tree!
But then there was a final item in my mother's folder about the family: a copy of the Carl family's 1930 census record. According to that, the father of Marion and Manton was Herman L. Carl. He was born in Iowa around 1878 ... and Herman's father had been born in Germany. As Scooby-Doo would say: "Ruh, roh!" The Carl family related to my grandfather arrived in Oregon by 1852, and they had lived in Pennsylvania before that.
What we had here was the genealogical equivalent of a linguistic false cognate, where two words that sound similar and have similar meanings do not, in fact, share common roots. Despite all the similar names, Christy Carl of Hubbard, Oregon shares no roots with Nancy Alice (Christy) Carl or Eunice Ann (Christy) Hubbard … but she definitely has a family to be proud of. The World War II flying ace was a great son of Oregon, but not a son of anyone in my family.
Note
[1] Riffed off "I Am the Very Model of a Modern Major General," a patter song from The Pirates of Penzance, by W. S. Gilbert and Arthur Sullivan.
Share this: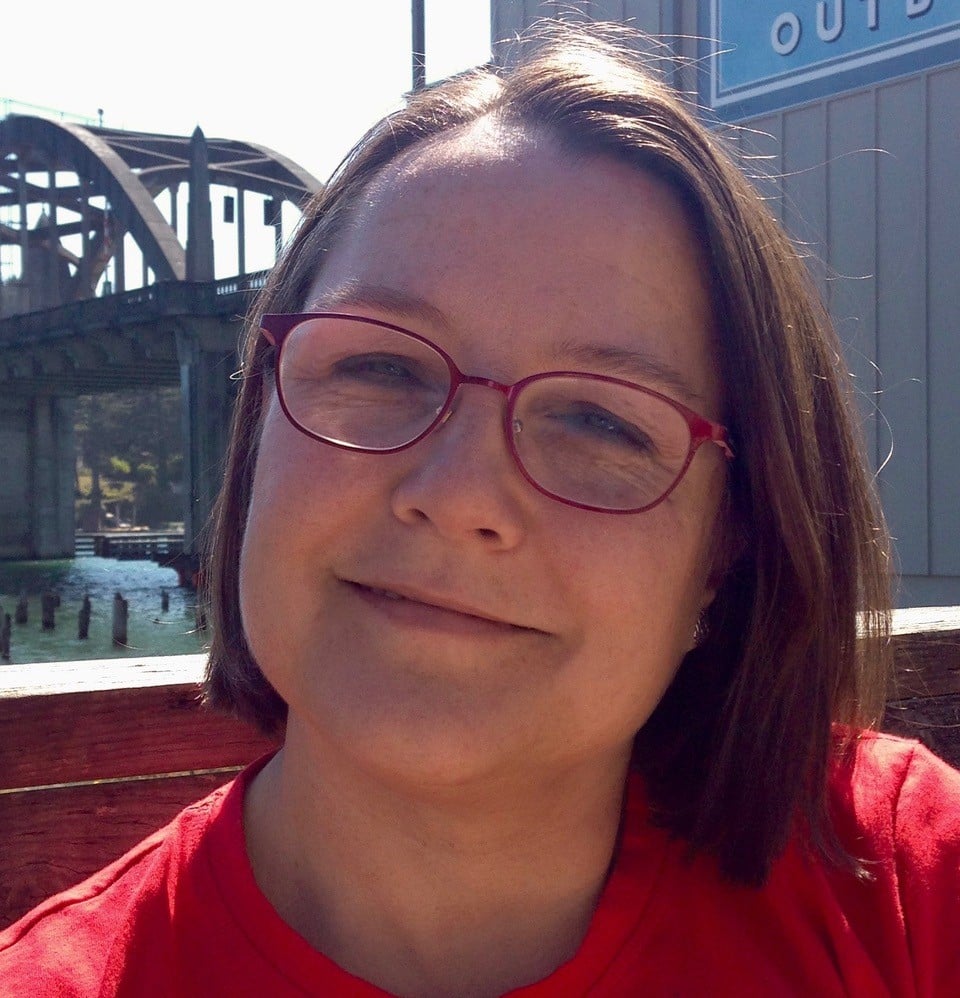 About Pamela Athearn Filbert
Pamela Athearn Filbert was born in Berkeley, California, but considers herself a "native Oregonian born in exile," since her maternal great-great-grandparents arrived via the Oregon Trail, and she herself moved to Oregon well before her second birthday. She met her husband (an actual native Oregonian whose parents lived two blocks from hers in Berkeley) in London, England. She holds a B.A. from the University of Oregon, and has worked as a newsletter and book editor in New York City and Salem, Oregon; she was most recently the college and career program coordinator at her local high school.View all posts by Pamela Athearn Filbert →