Editor's note: Drawing from its American Inspiration author series, NEHGS is hosting a new educational "Conversation" course featuring author-journalists Libby Copeland and Bill Griffeth and NEHGS genealogist Christopher C. Child. The trio will share insights on DNA research in a Zoom webinar entitled Discussing DNA: Finding Unexpected Results on Wednesday, November 18, at 6 pm. Registration and more information here.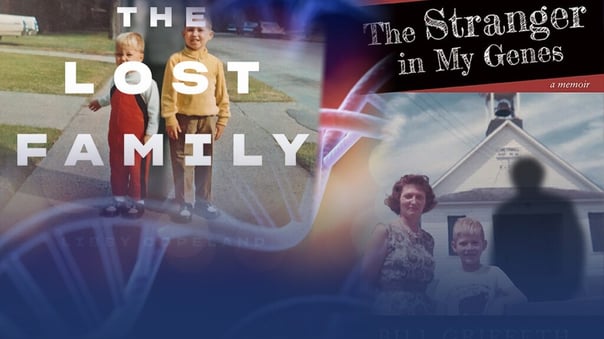 Bill Griffeth: It has been eight years since I took the DNA test that changed my life. The test that told me the father who raised me wasn't my biological father, that my devoutly Christian mother had strayed in her marriage and was human after all. And to my surprise I learned that I was not alone. Not by a long shot.
Back then, the world was just starting to discover some of the unintended consequences of offering an affordable genetic genealogy test kit to the general public, with an impact on medical and pharmaceutical research, on law enforcement, and — most profoundly — on families. Eight years after my test, the novelty is wearing off and we're starting to ask some pretty hard questions, mainly about privacy issues. And Libby has written an important book. The first, really, to objectively explore those hard questions through the eyes of people who administer the tests, those who take the tests, and those who study the ethical ramifications.
The toothpaste is out of the tube. We can never go back to the time when our deep family secrets were still hidden. So we must move forward, but with open eyes and open minds.
Libby Copeland: I'm so grateful to you, Bill, for being willing and able to tell your story with such clarity and insight early on in the era of genetic reckoning, when few such stories were being told. It's crucial that we hear these narratives so that we understand and normalize experiences that become more common with each passing day.
The stories now emerging about DNA discoveries are deeply resonant – even to people who've never experienced such surprises. They speak to the bonds of family, genetic and otherwise; they speak to the importance of the past to our present, and to how crucial it is for people to understand their true origins in order to understand themselves. I am so excited to be able to (virtually!) sit down with you and explore the issues that consumer genetics testing brings to light, including how families cope with these revelations, and how countless Americans are redefining their identities in this moment.
*
Libby Copeland is an award-winning journalist who writes about science and culture. Her new book, The Lost Family: How DNA Testing is Upending Who We Are, explores the rapidly evolving phenomenon of home DNA testing, its implications for how we think about family and ourselves, and its ramifications for American culture broadly.
Share this: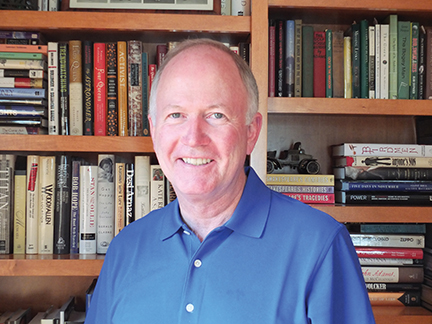 About Bill Griffeth
After covering Wall St for almost 40 years, Bill Griffeth became CNBC's Anchor-At-Large when he retired from day-to-day anchoring duties in December 2019. During his career he was nominated for six Cable ACE awards as Best News Anchor and for one Emmy for Best Documentary. Bill is the author of several books, including The Stranger in My Genes and By Faith Alone: My Family's Epic History, both published by NEHGS. Next year, Audible will bring out his next book, Have At It, Sister, as an Audible True Crime Original. In the meantime, he is currently working on a sequel to The Stranger in My Genes. Bill is a former NEHGS trustee.View all posts by Bill Griffeth →