Census records are obviously an essential resource for genealogical research. Until recently, my understanding was that the first U.S. census to provide a place of origin was the 1850 census. Beginning in 1850, the census began to include the names of all family members, ages, and place of birth, among other information. This contrasted with earlier census records that only provided the name of head of household and a broad age range for each family member. However, while doing some recent case work on a Snow line in Hancock County, Maine around 1800, I came across an article by Walter Goodwin Davis published in The New England Historical and Genealogical Register in 1951. In this article, entitled "Part of Hancock County, Maine in 1800," Davis called attention to the 1800 census for Hancock and Kennebec Counties (at that time part of Massachusetts) which actually had a column labeled, "from whence emigrated."[1]
In addition, the census records for Kennebec County had a column for the year they emigrated. These are two categories that were unusual to include on the census, since this information was not included on census records for other locations at that time. Davis points out that there were two census takers who surveyed these counties, George Halliburton and Donald Ross.
Only one of them actually used the "from whence emigrated" column, though, and that was George Halliburton.[2] Therefore, only certain towns have this information recorded. Of course, sometimes the column was left blank. This could have been because the question was not asked or the head of household was native to Hancock County, Maine.
While the locations listed were not always exact, they are a nice resource to keep in mind if you are researching Hancock or Kennebec Counties in Maine in 1800. For instance, I was researching a Snow family line in Hancock County trying to determine a town in Massachusetts for their origins. The individual I was researching claimed that they hailed from Cape Cod, which unfortunately did not provide more specifics than I already knew. Although you may have more luck with your research: the locations listed on these census records range greatly, and may include the country, state, region, or a specific town, depending on the individual family. The location listed may be a place of birth/origin or a recent residence.
I thought this was a useful article to stumble upon and that it warranted a little spotlight. The "From whence emigrated" column was an uncommon addition to the 1800 census, which makes it valuable. If you are researching this time period and location, keep this in mind! I know it may be helpful for those of you trying to trace families back to their place of origin if other records have not revealed it to you.
Notes
[1] Walter Goodwin Davis, "Part of Hancock County, Maine in 1800," The New England Historical and Genealogical Register 105 [1951]: 204.
[2] Ibid.
Share this: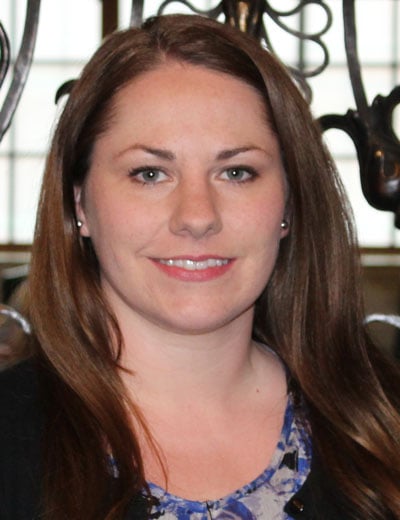 About Michelle Norris
Michelle holds a master's degree in history from Salem State University, where she specialized in women in colonial New England. She completed her bachelor's degree with concentrations in history and gender studies from the University of Massachusetts, Lowell. Michelle has a background in public history and has worked with the National Archives and Records Administration in Waltham, the Beverly Historical Society, and the Sargent House in Gloucester, Massachusetts. Her research interests include women's history, society and culture, early America, and the American Revolution.View all posts by Michelle Norris →