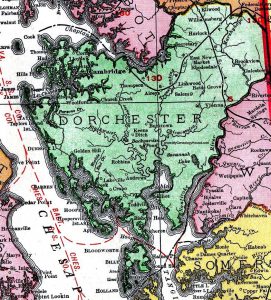 (Author's note: The following is an interpretive account of the life of Leah Ann Rickards (ca. 1836–1913), my great-great-grandfather John Henry O. Record's sister. This account is presented in three parts, and is based on family papers and letters, along with vital and census records as available. These posts are my attempt at giving Leah a voice. Please forgive any historical inaccuracies, misrepresentations or presumptions, literary license, or otherwise.)
As Thomas Fisher faded into obscurity, and after the expected period of mourning, Leah[1] married her John Stack. Unsure of her legal standing, and, with neither bride nor groom caring whether she be a widow or not, they agreed to marry using her middle names, those of "Ann" and "Jane" – as Ann Jane, a name that (after the rebukes of old Fisher's "LEAH…") she much preferred. And, in consideration that her father's surname had been put up already by her marriage to Fisher, she asked John if she might use her mother Susanna's maiden name, that of "Murphy" – in hopes that old Fisher would never recur to contest it – and that all of Dorchester County would be sympathetic, if none the wiser.
John had agreed, and Leah, who could neither read nor write, was allowed to make her mark. Thus "Ann Jane Murphy" and John Wesley Stack were married on 15 March 1859, a few days before what Susanna[2] had called her "birthday."[3] Finally, the four years she'd misspent with that fool Fisher could well be forgotten.
But happiness for the new "Ann Jane Stack" would be fleeting. No sooner had life begun to settle into a comfortable rhythm then the Old Line State had been constrained to pull men and families apart. John Stack was to be no exception in answering that great assembly. True enough, too, was that John Stack was like thousands who would never come home, all of them answering to the picket's final call. So one sunny day when all of the Chesapeake shone with deceiving brilliance, Mr. John Stack had gone off by cart with so many other men towards Cambridge and East New Market to stand for their truths and make their pledges to protect Maryland's borders.
...John Stack was like thousands who would never come home, all of them answering to the picket's final call.
For awhile it seemed that they'd all gone mad – as men do in times of war. The divisions among them were swallowing up all the life they'd ever known, the tempest taking with it her brothers into the fight, and even the ailing Susanna's husband, Mr. Neal. Many of the men would change their oaths, like children between warring parents – and with some going north and some south, there would be no easy peace and no easy resolution.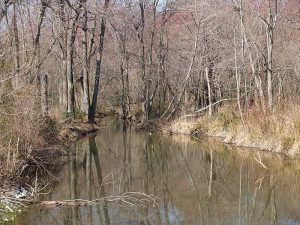 The news of John Stack's death,[4] and the coming toll of an extended war, settled in like cannon smoke over the Marshyhope. Leah's life now revolved around her mother's care, with Leah more a servant than a boarder in the household of Cyrus Neal, her mother's husband.[5] The Neals, like the widow Stack, had few reserves. And while the Stack family had been sympathetic to Leah's plight at the death of their son John, the war had torn them apart as well; they had scarcely enough for themselves.
Leah, with her three children, could be afforded small consideration – save for the baby Mary Wesley, whom John's family regarded as one of their own. Leah, like it or not, could easily have returned to the Stack household with Mary alongside, but her ravenous boys would then have to be bound out – too cumbersome a task for a woman who could neither read nor write. Not wishing to see her sons bound to the Andrews farm (as her brothers had once been), Leah gathered herself up, pulling away from smoke and grief, and quickly set about in a new direction.
That Leah needed a new household, i.e., a new husband, went without saying. Susanna's saturnine humor at Leah's return to her mother's household, and the extent to which Susanna's resources had been taxed, made the need for Leah to move on all the more imperative. On a visit from her brother John Henry "Reckords,"[6] a suggestion was made that Leah be introduced to William Peart,[7] a connection of Marietta Peart,[8] the woman to whom John Henry was promised.
...John Henry entertained his mother and sister with wild stories he'd heard in the army; stories about the possibility of free land out west, of a new life after the war.
Susanna anxiously approved, while John Henry entertained his mother and sister with wild stories he'd heard in the army; stories about the possibility of free land out west, of a new life after the war. John and Marietta spoke restlessly of their move to the new state of Kansas. Perhaps if things worked out with William Peart, they might follow? It seemed more than sensible for Leah to propose a life with Will Peart – she was told that he was in need of a wife and was looking to start a family. And, while Will Peart was somewhat spare in build, Leah ruminated that at least he presented no storied past or nobbish stepchildren.
Leah Ann "Reichards" married William Thomas "Purt" on 23 September 1861 in Dorchester County.[9] The affair was simple enough, with little family or their blessings, for anyone who might have cared had gone north or south. There was a simplicity to the life she settled into with Will Peart. Gone were the fear and loathing that she'd known with that bogeyman Fisher; gone, too, was the passion she'd known with John Stack. It wasn't that she disliked Will; indeed, she felt him a kind enough sort. Yet there were days when marriage to Will Peart seemed senseless, and she reckless to stay with him.
He came to their marriage bed infrequently, and left as quickly as he'd arrived, leaving her near each time with child, and they another mouth to feed. As far as subsistence went, he worked hard enough, or as well as a man who could neither read nor write might do. He showed little interest in household or budget, or in schooling the children's morals; he could always find some excuse to go out or keep busy with chores. He didn't seem to mind – in fact was relieved – when Leah had asked Margaret Fisher, Tom Fisher's kin, to help come care for the household, with this new boarder a welcome friend for Leah.
By the time President Hayes moved into the White House in 1877, Will's melancholia had turned from sadness to self-immolation. In the years after the war, during Reconstruction, work on the Eastern Shore had started to dissipate, leaving little for a laborer like Will Peart to do. Industry was taking hold, moving people into the ports and larger cities for business and commerce. Letters from Marietta and John Henry in Kansas hadn't done much to rouse his spirits either. He smiled a bit when what few letters they received did arrive, but he was quickly returned to vacancy and sadness. For Leah, and for Will, any prospect of fleeing a wilted Maryland for the promises of a 'milk and honey' Kansas receded with each passing day. Will Peart left behind no legacy, a well-worn house wife, and five children to make their way.
To be continued.
Notes
[1] Leah Ann Jane (Rickards) (Fisher) (Stack) (Peart) Milligan (1836?–1913).
[2] Her mother Susanna (Murphy) (Rickards) Neal (ca. 1814–1863).
[3] usgwarchives.net, Dorchester County, Maryland marriage records for "Stack, John Insley [sic] [to] Murphy, Ann Jane."
[4] John Wesley Stack (ca. 1833–ca. 1861).
[5] Cyrus Neal (1823–1911).
[6] John Henry O. Record (1840–1915), Leah's brother and the author's great-great-grandfather.
[7] William Thomas Peart (ca. 1833–before 1880?), Leah's third husband.
[8] Marietta (sometimes Mary Etta) Purt or Peart (1844–1874), first wife of John H. Record.
[9] usgwarchives.net, Dorchester, Maryland marriage records for "Purt, Wm. Thomas [to] Reichards, Lear Ann."
Share this: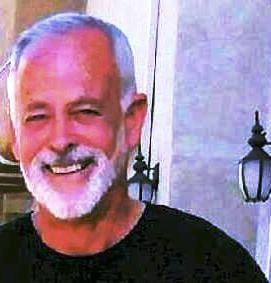 About Jeff Record
Jeff Record received a B.A. degree in Philosophy from Santa Clara University, and works as a teaching assistant with special needs children at a local school. He recently co-authored with Christopher C. Child, "William and Lydia (Swift) Young of Windham, Connecticut: A John Howland and Richard Warren Line," for the Mayflower Descendant. Jeff enjoys helping his ancestors complete their unfinished business, and successfully petitioned the Secretary of the Army to overturn a 150 year old dishonorable Civil War discharge. A former Elder with the Mother Lode Colony of Mayflower Descendants in the State of California, Jeff and his wife currently live with their Golden Retriever near California's Gold Country where he continues to explore, discover, and research family history.View all posts by Jeff Record →