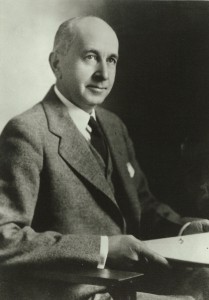 My grandfather[1] did not have a lot to say about his mother's brothers.[2] Perhaps because the Jackson family was relatively prosperous when my great-grandparents married, my great-grandmother led a more settled life than her brothers, none of whom, my grandfather once said, "amounted to much."
At an earlier stage in my research, I was surprised to find my great-great-grandmother living in Phoenix in the household of one of her younger sons;[3] indeed, this sojourn proved to be brief – but long enough for Jennie Jackson to appear in the 1920 census, far from her residence in New York.
1919
5 August: Took trip to Annapolis with Estelle to arrange for Fred at preparatory school. Went from there to New York and returned on the 9th.
30 August: Fred left tonight on the Chesapeake Line for Annapolis where he enters a preparatory school[4] for the Naval Academy.
28 November: Fred spent Thanksgiving with us.
17 December: Muddy[5] left for Phoenix, Ariz.
21 December: Fred came home from Annapolis to spend Christmas.
25 December: Christmas morning. Our little family all alone and happy. Lots of callers in the afternoon and evening, when we enjoyed a wonderful bowl of eggnog.
See no hope for drinks on future Christmases.[6]
26 December: Fred returned to school.
27 December: Frances[7] took part in an entertainment at Christ Church.
28 December: Cow had calf.
1920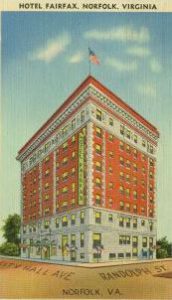 5 February: Highest tide since Apr. 1914. Boats running in City-Hall Ave. in front of hotel.[8]
The Bells were becoming a naval family:
22 February: Mr. Everett gave Frances a collie pup she calls "Ship."
26 February: Estelle went to Annapolis to visit Fred, and from there to New York.
5 April: Easter Monday. Estelle returned from New York.
6 April: Finished painting the house today.
25 April: Fred returned from Wertz school Annapolis.
14 May: Fred received notice from Col. Holland that he passed the Annapolis Exam.
15 June: Fred entered the U.S. Naval Academy.
16 June: Attended music recital in which Frances took part. Played duet with Prof. Miller.
9 July: Getting along without anyone on the farm. Labor very hard to get.
23 July: We went to Ocean Park[9] and had a fine swim. Frances can now swim.
7 August: Estelle, Frances, and I went to Annapolis to visit Fred. After which we went to Baltimore, Washington, and Buena Vista, Pa., where Frances first saw the mountains.
1 October: My 42nd birthday. Estelle made cake and candy and I was admitted to the firm[10] today with an interest of 25%, thus making it a very happy day for me.
Continued here.
Notes
[1] Frederick Jackson Bell (1903–1994) was married to Pauline Glidden 1925–68 and to Lelia Cook Noggle in 1970.
[2] Minnie Estelle Jackson (1876–1925) married J. Frank Bell (John Francis Bell, 1878–1944) in 1902. Her younger brothers were William Walter Jackson (1878–1909), Frederick Hollister Jackson (1880–1946), Edward Buchtel Jackson (1881–?), Emmet Eggleston Jackson (1884–1944), and Oliver Deshler Jackson (1886–1943?). Fred H. Jackson was a boiler maker living in Los Angeles in 1910; Oliver Deshler Jackson was a telephone lineman residing in Fayette Co., Pennsylvania in 1917; and Edward B. Jackson was a poultryman boarding in Elko Co., Nevada in 1930.
[3] Rebecca Jane Eggleston (1856–1937) was married to Oliver Dodridge Jackson 1875–1915 and to William E. Waterman in 1924. In 1920, she was living in Phoenix with her son Emmet and daughter-in-law Lydie [Gladys], both working at a soda fountain, and granddaughter Marjorie (1920 Federal Census, T625_49, E.D. 55, p. 16B).
[4] He enrolled at R. L. Wertz's school.
[5] A family name for Mrs. Jackson.
[6] The Eighteenth Amendment, banning "intoxicating liquors," was ratified by the necessary number of states on 16 January 1919 and went into effect on 17 January 1920.
[7] My great-aunt Frances Fairfax Bell (1909–1997), who married her brother's Annapolis classmate in 1929.
[8] Frank Bell managed the Hotel Fairfax on City Hall Avenue in Norfolk.
[9] In Norfolk.
[10] Presumably the Hotel Fairfax Corporation.
Share this:

About Scott C. Steward
Scott C. Steward has been NEHGS' Editor-in-Chief since 2013. He is the author, co-author, or editor of genealogies of the Ayer, Le Roy, Lowell, Saltonstall, Thorndike, and Winthrop families. His articles have appeared in The New England Historical and Genealogical Register, NEXUS, New England Ancestors, American Ancestors, and The Pennsylvania Genealogical Magazine, and he has written book reviews for the Register, The New York Genealogical and Biographical Record, and the National Genealogical Society Quarterly.View all posts by Scott C. Steward →