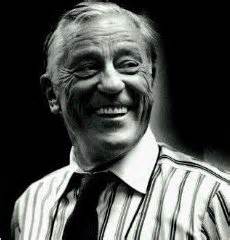 It's always interesting when research projects overlap – and in unexpected ways. In working on a new genealogy of the Samuel Lawrence family of Groton, Massachusetts, I've encountered a man I covered in my 2013 book on the descendants of Nathaniel Saltonstall of Haverhill, Massachusetts. What makes the resonance even greater is that earlier members of both the Whitney and Saltonstall families appear in the Regina Shober Gray diary, and there is even a marriage between a Saltonstall cousin and one of Mrs. Gray's sons.
O. William Haussermann, Jr., was the son of Eleanor Rodman Drinker, a connection of Mrs. Gray's first cousin Susanna Budd (Shober) Drinker. His first wife was Mary Burgess Whitney, a great-granddaughter of Fanny (Lawrence) Whitney, in her turn a granddaughter of Major Samuel and Susanna (Parker) Lawrence. Fanny Whitney's family appears in the Gray diary in the midst of a tragedy:
"A sorrowful casualty yesterday – young Harry Whitney[1] – a handsome & very promising lad of 13, was shot in the calf of the leg by his companion Monroe while duck shooting at Milton, and bled to death in 2 or 3 hours. Whitney's mother was Fanny Lawrence, sister to my friend Mrs. Seth Sprague,[2] and Monroe, who is sixteen years old, … is the son of the Paris banker, John Monroe; he was staying at the Whitneys, expecting to enter Harvard College shortly. A fearful tragedy for both parties families – an awful blight upon a young life for poor Monroe; the possibility too that life might have saved, if either of the lads had known enough to bind a tight ligature above the wound – a handkerchief or suspender, to check the flow of blood, before running for other aid, makes the case still harder to bear with submission. Poor things – it is a terrible blow for all of them."[3]
After the Haussermanns were divorced, he then married Jean (Saltonstall) Bradlee, a granddaughter of William Gurdon Saltonstall and Josephine Rose Lee. It was Mrs. Saltonstall's niece, Rose Lee, who married Mrs. Gray's son Reginald Gray, in 1892, several years after the diarist's death; Alice Hathaway Lee, Rose (Lee) Gray's sister, had married Theodore Roosevelt in 1880 as his first wife.
"She was a lovely looking bride, and the whole affair went off brilliantly."
Still another connection exists between Regina Shober Gray and the family of Jean (Saltonstall) (Bradlee) Haussermann's first husband, the editor Ben Bradlee,[4] for this was the same family to which the diarist's stepmother Lucy Hall (Bradlee) Shober (1806–1902) belonged. Ben Bradlee's great-grandfather Josiah was the son of Mrs. Shober's brother, Frederick Hall Bradlee,[5] and on 23 March 1864 Mrs. Gray recorded that "Joe Bradlee and Alice Crowninshield were married [on Thursday, 17 March] – a large wedding at 4 p.m. and a dress reception from 5 to 7. ― to wh[ich] I did not go; I have been nowhere since Miss Jones' death, and could not bring myself up to this. She was a lovely looking bride, and the whole affair went off brilliantly."
Curious to think that, more than 150 years after Mrs. Gray wrote about the Whitneys and the Bradlees, their families can boast still more connections, ones necessarily undreamed of in 1866!
Notes
[1] Henry Lawrence8 Whitney (1853–1866).
[2] William Lawrence8 Sprague, a son of Harriet Bordman7 (Lawrence) Sprague, was a friend of Mrs. Gray's son Frank.
[3] Entry for 24 October 1866. Entries from the Hedwiga Regina Shober Gray diary, R. Stanton Avery Special Collections.
[4] Scott C. Steward, The Descendants of Dr. Nathaniel Saltonstall of Haverhill, Massachusetts (Boston: Newbury Street Press, 2013), 207–8.
[5] He married Lucretia Wainwright, aunt of Mrs. Gray's intimate friend Rebecca Parker Wainwright, which brought the Shober and Wainwright families into close proximity.
Share this:

About Scott C. Steward
Scott C. Steward has been NEHGS' Editor-in-Chief since 2013. He is the author, co-author, or editor of genealogies of the Ayer, Le Roy, Lowell, Saltonstall, Thorndike, and Winthrop families. His articles have appeared in The New England Historical and Genealogical Register, NEXUS, New England Ancestors, American Ancestors, and The Pennsylvania Genealogical Magazine, and he has written book reviews for the Register, The New York Genealogical and Biographical Record, and the National Genealogical Society Quarterly.View all posts by Scott C. Steward →