For family historians whose ancestors may have been associated with the visual arts, the Smithsonian's Archives of American Art is a preeminent repository of primary sources (www.aaa.si.edu). Founded more than sixty years ago, the collection – whose vast holdings include diaries, letters, scrapbooks, financial records, oral histories, and exhibition catalogues – is a must-visit for researchers. And so it was for me, back in 1988, when a research project first took me to the Archives, then with an office on Beacon Hill in Boston. There, I settled in to pore over the microfilmed scrapbooks of the Provincetown artist fraternity called the Beachcombers where my grandfather, John Whorf, had been a long-time member. As I worked through the reel, I landed on a black and white photograph of a strikingly handsome young man sitting by the harbor with the pilings from an old wharf visible behind him. Thus began, in that instant, my thirty-year love affair, if you will, with Charles Darby.
[To] his utter delight, he saw a print of a John Whorf watercolor hanging in the USO...
Charlie arrived in Provincetown from Maryland sometime in the early 1930s. He fell under the spell of the place and quickly became a beloved member of the Beachcombers. In 1942 he was drafted into the Army Air Force and assigned as a radio operator to the 77th Squadron, 435th Troop Carrier Group. He took his basic training in South Dakota where, to his utter delight, he saw a print of a John Whorf watercolor hanging in the USO that, he said, made him homesick for Provincetown. He was sent to England in November 1943.
After participating in the Normandy invasion in June 1944, on 19 September 1944 Charlie's plane, towing a glider, was shot down over Holland. The entire crew bailed out safely and Charlie eventually made his way back to England. A month later, on 17 October, returning from a mission to the continent and with visibility poor, Charlie's plane crashed into a hillside at Fulking, Sussex. All four crewmembers were killed instantly.
In October 1946, the Beachcombers dedicated the Darby memorial cross on the lawn of the Art Association, and in 1960 it was removed to Long Point, across Provincetown Harbor at the very tip of Cape Cod, where it has stood, atop a dune next to the lighthouse, for nearly 60 years. During my childhood summers, living upstairs at A Home at Last next to Sal's Place, I could see its dark silhouette superimposed on the sky and the distant Truro shoreline. It was a steady presence and a reminder that the town had never forgotten Charlie. My Dad often spoke about Charlie, and about how much the "old man," my grandfather, liked him and enjoyed his company.
It was a steady presence and a reminder that the town had never forgotten Charlie.
It was to my grandfather that Charlie's bereaved father poured out his "sorrying over the dear fellow" in a number of heartbreaking letters. He wrote of Charles' love for Provincetown, a place that had the greatest fascination for him. "He loved the quaintness of the place, the bright sunlight and ocean and most of all the sand downs with the wild sand roses of which he talked to me incessantly." He wrote that Charles could be brought home from England if the family requested it and asked if the Beachcombers might assist in securing a burial place for him in Provincetown.
Charlie never came home to Provincetown and remained interred in England's Cambridge American Cemetery, Plot D, Row 3, Grave 74, one of 3,732 pristine white marble Latin crosses and Stars of David that glow against the serenity of an immaculate green landscape framed by woodlands. Another 5,127 names are inscribed on the Wall of Honor.
I never imagined that I would see Charlie's final resting place and had grown content to make my annual pilgrimage to Long Point to visit him there, but during a recent trip to England with NEHGS to explore the pathways of the Pilgrims, I took the train to Cambridge. With me I carried pictures of Charlie, copies of the letters from his father to the Beachcombers, and a small bag of beach stones collected from the shoreline on Long Point.
On the day of my visit, a sweltering hot day, I was one of only a handful of people at the cemetery and was greeted warmly by Tracey in the Visitor Center. She graciously accepted the packet of information, explaining that eventually the cemetery is hoping to have a picture of everyone who is remembered there, to put faces to the names so that visitors might have a more tangible sense of the enormity of the sacrifice.
I had been home from England for about a week when I received an email from Tracey: "After you left we decided to bury the pebbles at the foot of Charles' headstone as I could not think of a more fitting thing for them and him."
If I might echo the sentiment of the World War I poet, Rupert Brooke, there is now some corner of a foreign field that is forever Provincetown.
Share this: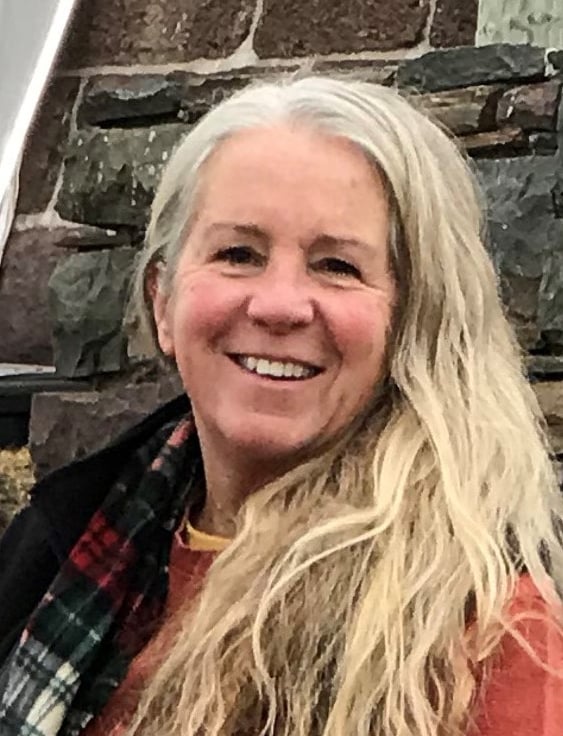 About Amy Whorf McGuiggan
Amy Whorf McGuiggan recently published Finding Emma: My Search For the Family My Grandfather Never Knew; she is also the author of My Provincetown: Memories of a Cape Cod Childhood; Christmas in New England; and Take Me Out to the Ball Game: The Story of the Sensational Baseball Song. Past projects have included curating, researching, and writing the exhibition Forgotten Port: Provincetown's Whaling Heritage (for the Pilgrim Monument and Provincetown Museum) and Albert Edel: Moments in Time, Pictures of Place (for the Provincetown Art Association and Museum).View all posts by Amy Whorf McGuiggan →