She was right there, exactly where I had left her – twenty or so years ago. Even now, she seemed to stare back at me from her vantage point in time, one made up of long-ago names and foggy dates in an old ahnentafel. I like to say I'd forgotten all about Sarah, but the truth is I never have, as the "who of just who" Sarah was in this world has always nagged at me. I have to believe that Sarah would have known this about me, too, figuring that I'd always make my way back to study her life again. I guess it's because Sarah's life looks to have had no beginning or end to it; only "a middle," if you will. It's been those fuzzy edges in the middle that have kept drawing me back in – and leaving me wanting to know more about Sarah.
It all started out for me with (where else but) the Mayflower, and with my ever-present hopes of finding new lines, or of un-covering old ones, and with me generally fumbling about like a wishful Indiana Jones on the hunt for a secret treasure map under Plymouth Rock. I first 'met' my ancestress Sarah (Coombs) Bumpus, or "Sary Cumbs" as she is perhaps more correctly recorded, as a possible descendant of Mayflower passenger Degory Priest, and as the wife of my forebear Ichabod Bumpus. Sarah and "Ike" had married in January of 1718/19, and as an ancestral line it's been one that's had me like a fish on a hook.
Modern scholarship says she couldn't possibly connect to the Priests because her potential father Francis died three years before Sarah was born.
Now, Sarah poses some problems. Modern scholarship says she couldn't possibly connect to the Priests because her potential father Francis died three years before Sarah was born. And while such impossible vitals haven't always deterred folks from adding to their family trees anyway, this sort of "factoid" seemed well worth avoiding if I wanted to keep on filling out any of the blanks on those pesky old lineage society applications.
No, in the end Sarah's lack of Mayflower ancestry and her alleged birth three years after daddy died didn't bother me so much. But something else sure did – a "fact" that at this point was consequential to any Mayflower ancestry – Sarah's date of birth of 26 January 1686/87. There was no source for it! And what bothered me most of all was that I had been complicit in this, recording Sarah's date of birth in that old ahnentafel (and in subsequent ones) exactly the same way – without so much as the blink of an eye and nary a source. Really Jeff, copy and paste? Grade D-. I must resolve to do better. (I can only hope that Alicia Crane Williams never reads my posts.)
What the heck? So where exactly had that birth date for "Sary Cumbs" come from, and/or further, where exactly was I going to find a source for one? Heck, maybe I'd missed it? Now, I'm easy, I'll take just about any somewhat realistic source beyond the spectral, or the all-knowing and very random "data-base compiled from" index. You know, a source like the Register or TAG would be great, or even an appropriately flawed nineteenth-century published genealogy. (Sorry Alicia!) But wait – there don't seem to be any sources for Sarah's stated date of birth of 26 January 1686/87. Indeed, I think I've been skunked – and the worst part is that I have done the better part of it to myself.
So in my efforts to atone for my "copy and paste" ways, I've decided to learn everything I can about Sarah. I've looked into two Bumpus genealogies,[1] hoping their authors might have expounded a bit more about Sarah; you know, something like "Oh yes, if you're looking for Sarah's date of birth you can find it recorded here…,"[2] but without any luck. Indeed, I've even gone back to Plymouth Court records to see if any birth date at all for Sarah might still somehow connect her to "those Coombs." However, while polite, our friends in Plymouth have sent me packing, still in search of Sarah.
There is a gap in the birth dates of their children between 1695 and 1699 that Sarah might well fit into.
There is some tentative hope on the horizon though, as even though Sarah might not belong to all things Mayflower, there is an unproven school of thought that she may belong to the family of Anthony Comes and Dorcas Worden, married in York, Maine on 5 September 1688.[3] There is a gap in the birth dates of their children between 1695 and 1699 that Sarah might well fit into.[4] I'm hopeful that with a lot of contrition on my part and a bit of onomastic sleuthing I might ascertain a reasonable (if not verifiable) date of birth for Sarah. And, yes, I'd prefer one that will not be part of any algorithmic tree collections, or the dark web, or come years after the death of any father, and/or not make her thirty-three years old for the birth of her first child.[5] I've a couple of places yet to look, such as in the Boston Evening Transcript, hopefully finding caches where Sarah might just have secreted herself away. Wish me luck if you will. For me, there has always been something about Sarah.
Notes
[1] Carle Franklin Bumpus, Bompass, Bumpas, Bump, Bumpus and Allied Families, 1651-1981 (Baltimore: Gateway Press, 1985).
[2] Lynn Albert Bumpus, A genealogy of Bump, Bumpas, Bumpass, Bumpers, Bumps, Bumpus: descendants of Edouad Bompasse of the ship "Fortune" (Sayre, Pa.: Lynn Albert Bumpus, 1986).
[3] "Marriages in Co. York, Me., 1686-99," Register 28 [1874]: 118.
[4] William Carey Coombs, The Story of Anthony Coombs and His Descendants (Amelia, Ohio, 1913).
[5] Rachel Bumpas, born 9 June 1719, and the apparent firstborn child of Ichabod and Sary (Cumbs) Bumpus.
Share this: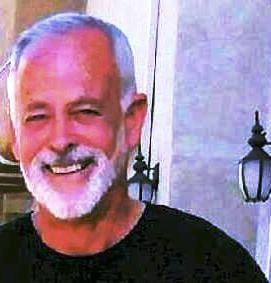 About Jeff Record
Jeff Record received a B.A. degree in Philosophy from Santa Clara University, and works as a teaching assistant with special needs children at a local school. He recently co-authored with Christopher C. Child, "William and Lydia (Swift) Young of Windham, Connecticut: A John Howland and Richard Warren Line," for the Mayflower Descendant. Jeff enjoys helping his ancestors complete their unfinished business, and successfully petitioned the Secretary of the Army to overturn a 150 year old dishonorable Civil War discharge. A former Elder with the Mother Lode Colony of Mayflower Descendants in the State of California, Jeff and his wife currently live with their Golden Retriever near California's Gold Country where he continues to explore, discover, and research family history.View all posts by Jeff Record →