Are godparents part of one's family? The church I grew up in doesn't "do" godparents, so I don't have any first-hand experience, but I know that my mother-in-law always enjoyed spending time with her godfather and considered him an extended part of the family. I've also known a couple of women who were raised by their godparents following the death of their parents.
Not too long after I discovered the true identity of my great-great-grandmother, Susana Elizalde (aka Susan Goodrich), I was looking at her family's church records via the Huntington Library's Early California Population Project. This resource is a little tricky to use. 1) It transcribes names exactly as they appear in the records, and Spanish spelling was very non-standard during this period. 2) The records make use of many boxes ("ego's surname," "ego's Spanish name," "ego's native name," "officiant's name," etc.) to standardize freeform records, and this doesn't always work very well.
For example, my great-great-grandmother's godmother was listed four different ways (that I've uncovered!): Luisa Abila (5 records), Luisa Avila (6 records), Maria Luisa Abila (5 records), and Maria Luisa Avila (5 records). She served as godmother not only for families that she knew in Los Angeles, but also for foundlings and the children of "neofitos" (newly-converted indigenous residents).
Luisa Avila grew up in the Avila Adobe in Old Town Los Angeles, which is believed to be the oldest surviving house in the city...
In addition to serving as godmother for "Maria del Refugio Susana Lisalda" on 12 February 1843 – along with her husband of only a few weeks, Manuel Garfia(s) –she also sponsored Susana's older brother "Jose Dolores Elisaldi" at his baptism on 2 December 1840. I was pretty excited and surprised to see that Luisa Abila/Avila and Manuel Garfia(s) were my great-great-grandmother's godparents, because by the time I made the discovery I'd been backfilling my virtually-nonexistent knowledge of California history and recognized both of their names!
Luisa Avila grew up in the Avila Adobe in Old Town Los Angeles, which is believed to be the oldest surviving house in the city and is now a museum. In addition to this interesting connection to early California history, she was the sister of Francisca Avila, who – along with her husband Adolph Rimpau – took in my orphaned great-grandfather. Did Francisca know that young Fred Athearn was the son of her sister's goddaughter? If so, did that play a part in her decision to see that he was cared for?
As for Manuel Garfias, he was a poor soldier when he showed up in Los Angeles and tried to woo the wealthy Luisa Avila. A romantic tale (who knows what really happened?) says that the Mexican Governor of California at the time, Manuel Micheltorena, had pity on the lovesick young man and gave Manuel Garfias title to Rancho San Pasqual, in what is now Pasadena, so that he would have the means to wed his true love. In any case, the Battle of San Pasqual was fought at Garfias's rancho, and the terms of Mexican California's surrender to the United States were worked out in its old adobe house (which still stands).
That surrender, known as the Treaty of Cahuenga, was signed by Lieutenant-Colonel John C. Fremont and Captain Andres Pico on 13 January 1847. Andres Pico was a brother of Pio Pico, the last Mexican Governor of California; he also stood as godfather to "Jose Diego Vidal Elisalde," another brother of my great-great-grandmother. I can tell you, I uttered an audible gasp when I found that record! On the other hand, since the guy was godfather to twenty-six other children, it's hardly a unique status … and did you notice that my great-great-grandmother and her brothers had their surname spelled three different ways?
One last thing about Manuel Garfias. When I told the distant cousin who helped me discover Susan's identity, through pictures he owns, about the godparents of our mutual great-great-grandmother, he sent me a short reply: "FYI – Col. Garfias's uncle was Porfirio Diaz, a very important person in Mexican history." That proved to be an understatement. In addition to playing a significant role in the Battle of Puebla (which is the reason we drink margaritas on May 5th), Porfirio Diaz served as President of Mexico for a total of thirty-five years!
Share this: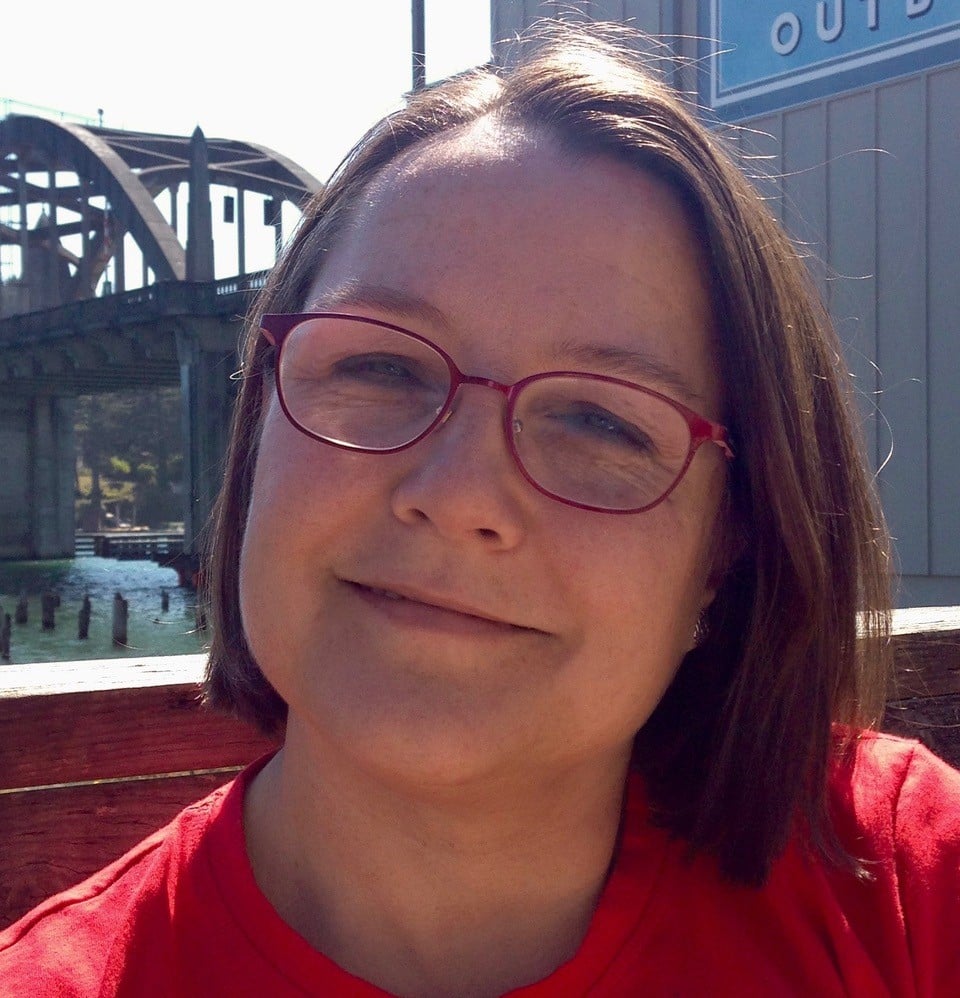 About Pamela Athearn Filbert
Pamela Athearn Filbert was born in Berkeley, California, but considers herself a "native Oregonian born in exile," since her maternal great-great-grandparents arrived via the Oregon Trail, and she herself moved to Oregon well before her second birthday. She met her husband (an actual native Oregonian whose parents lived two blocks from hers in Berkeley) in London, England. She holds a B.A. from the University of Oregon, and has worked as a newsletter and book editor in New York City and Salem, Oregon; she was most recently the college and career program coordinator at her local high school.View all posts by Pamela Athearn Filbert →