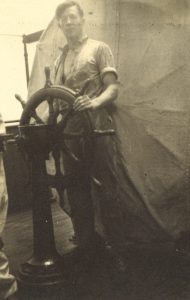 As I wrote in A Telluride story, my maternal grandmother Thelma and great-uncle Frederick MacLean were orphaned at ages 3 and 1, respectively, when their parents died six months apart in 1905–6. Their father's unmarried sister, Cape Breton-born Christine MacLean, brought the children from Telluride, Colorado, to raise them in Boston.
Great-Uncle Fred married four times to three women but never had any children. Perhaps that's why he was very close to his sister Thelma's four children: my mother Thelma Jr., her two sisters, and their baby brother, Andrew Jr. Fred's poor marital track record may have been the result of his career choice. According to his official American Export Lines work record, between 1937 and his retirement in 1968 he spent an average of 38 weeks a year away from home. He also kept a list of the forty-seven countries on six of seven continents that he visited over the course of his career.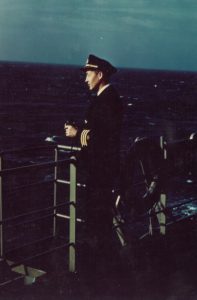 For most of his life, Fred lived a short drive from the port of New York with wives 1/3 or 2, until he retired with his last wife to California. When he died there in 1992, my mother's brother Andy Syrbick attended the funeral and came home with several boxes of Fred's papers.
Initially, I had focused on the family history information they contained. Recently, however, I discovered his original licenses from Second Mate to Chief Mate to Master (the person the crew calls "Captain") and a folder of stories Fred had written about his life – mostly from his nearly 40 years at sea. Two of his stories were published in 1986 in a Scottish journal called Nautical Magazine.
My maternal grandparents divorced in the late 1940s and my grandfather faded into the background. But Uncle Fred had a personality big enough to assume the role of patriarch – even from somewhere in the middle of the Atlantic! He sent letters from around the world to my grandmother and his nieces and nephew. Whenever Fred's route brought him to Boston, he would visit us. He was tall, slender, and handsome, and carried himself in a way that commanded respect. He had a way of speaking (and writing) that could be mildly intimidating yet kind at the same time. My Uncle Andy once said, "It's OK; he thinks we're his crew." We knew he loved us, but none of us wanted to be the one who let him down.
He was tall, slender, and handsome, and carried himself in a way that commanded respect.
I learned from Fred's papers that his sea career began when he tired of high school at age 17. He wrote that, instead of paying attention in class, he studied the maps in his books and dreamed of where he could go. Growing up in Boston, he had easy access to the docks and the many ships that came to the port. Before long – and much to his strict Aunt Christine's dismay – Fred had quit school and gotten a job as an officer's mess boy on the collier Everett bound from Boston to Norfolk, Virginia, to pick up a load of coal. It was November 1922. Although he was frustrated at being stuck serving meals inside the ship, Fred didn't have any warm clothes and realized he should be grateful he was not working on deck.
When the ship docked in Norfolk, Fred used his off-duty time to catch a trolley and explore the city. As he sat looking out the window, he noticed that the other passengers were whispering and staring at him. He finally looked around and saw that he was seated in the "Colored" section, something that did not exist at home. The world was getting bigger for Fred Maclean. Arriving back in Boston, he pledged that in the future he would "sail in the deck department where the air was fresh, the horizons limitless, and where more of the world could be seen."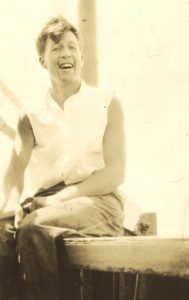 A few months cooped up in Boston was plenty for Fred. In the spring of 1923, he and his buddy Johnnie Sullivan took a train from South Station to the docks in Fall River and then bought passage on a coastal steamer to New York City. Fred wrote that "the sight of Manhattan's skyscrapers as the ship moved slowly up the channel to its East River berth" and "the heavy harbor traffic with several outgoing liners" made a tremendous impression on him. To make some money while he looked for a job at the docks, Fred washed dishes at Lindy's, the New York restaurant that opened in 1921 at 1626 Broadway. He lamented that he never got to see any of the famous customers because he was stuck in the kitchen.
New York City was just a stepping-stone for Fred and Johnnie. They were soon hired as Ordinary Seamen on the tanker Gulf King bound from New York to Port Arthur, Texas. However, upon arriving, the boys realized the ship's regular run would be between Port Arthur and the port of Jacksonville, Florida. They decided that was just not exciting enough. What Fred did next was something I never knew until I read his stories: he also had adventures on land – "riding the rails" like a hobo on freight trains!
To be continued.
Share this: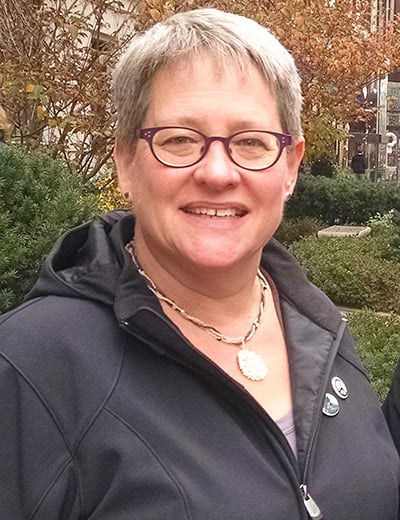 About Sharon Inglis
In nearly 30 years in the educational publishing industry, Sharon developed and directed the production of French, Spanish, Italian, German, social studies, science, and math textbook programs for secondary school and higher education. She is very happy to be at NEHGS and applying her editorial and project management skills to Newbury Street Press publications, theMayflower Descendant journal, and whatever else comes her way!View all posts by Sharon Inglis →