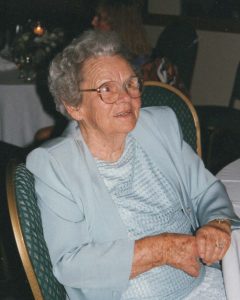 Among the emotions experienced at the conclusion of a genealogical investigation – surprise, satisfaction, pride, shock, joy, bewilderment – healing ranks high on my list. Almost 20 years ago, my friend Nancy Parsons Crandall asked me to prepare a family genealogy as a wedding gift to her son.
Nancy grew up with little family information of any kind. Three of her grandparents – two in Woonsocket, Rhode Island, and one in Rutland, Vermont – died within a month of one another during the flu epidemic of 1918.
While Nancy expressed deepening curiosity about what I might find, she cautioned me that her mother, Catherine "Cassie" Dunn Parsons, then in her early 80s, had no enthusiasm for this undertaking. Cassie's bitterness spilled into a conversation we had while listening to a summer band concert: "I have no interest in dredging up the past. When I was three, my mother died, and my [maternal] grandmother took me and my one-year-old brother. I remember how she helped me with my high-button shoes. Then, one day, we were taken away, to be raised by my father's cousin. I guess my grandmother didn't want us anymore."
Of course, the story was much more complex than Cassie ever knew. Her father, Patrick Dunhine, shortened to Dunn, a 40-year-old Irish immigrant from Sligo, had married Abigail Dutton, a divorced Yankee Protestant. Their marriage put them at odds in both church communities and with their extended families.
Following the death of Cassie's mother, no one spoke of her parents.
One of Cassie's last memories of her parents together was the public "rehabilitation" of their marriage, in which they had to acknowledge the sin of their union outside of the Catholic Church. Following the death of Cassie's mother, no one spoke of her parents. Her father remarried, had another child, and cut ties to Cassie and her brother. Though Cassie's foster family gave her a stable home and sent her to Mount St. Joseph Academy in Rutland, Vermont, she always experienced a keen sense of loss and deprivation.

My most revelatory discovery shed light on Cassie's grandmother, Lillie Dutton. A diagnosis of breast cancer coincided with her relinquishing custody of Cassie and her brother. No one thought to tell a six-year-old child her grandmother was terminally ill. Eighty years later, I felt compelled to reveal this information to Cassie, with a plausible interpretation. What Cassie perceived as her grandmother's abandonment did not stem from a lack of love or care but from Lillie Dutton's realization that she was dying and perhaps did not want a child to see her prolonged suffering.
For Cassie, this knowledge was transformative. She asked me to take her to her grandmother's grave, which she had never visited. I wanted to do more than that to reveal a heritage Cassie never knew. I carefully mapped out a heritage trail north to Pine Hill Cemetery in Brandon, and then to three other cemeteries in Sudbury, Vermont,  where Cassie's ancestors – the Grovers and Torreys, dating back to the American Revolution – were buried.
Our last stop, Willow Brook Cemetery, is two miles along a dirt road, then up a steep embankment. As I guided Cassie along through the uneven ground to show her the obelisk that marked the graves of Abigail's grandparents and great-grandparents, she said, "I have been here before. Look!" She pointed to the flat stone of Robert Zabarsky, a family friend whose funeral she attended in 1995. Robert's marker abutted the Grover family graves. At Robert's burial, Cassie had no idea she was standing over the earthly remains of her mother's ancestors.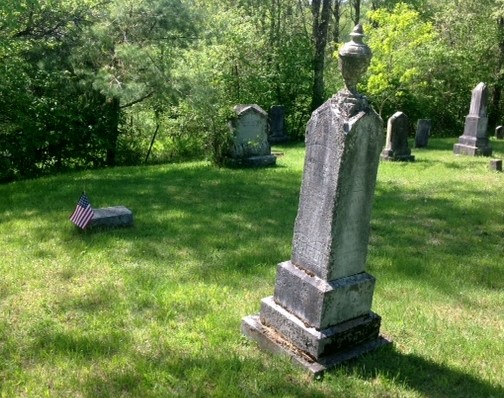 Two years after our ancestral pilgrimage, when Cassie had been given the news that her death was imminent, she asked her daughters if they would bring her to our home for a last festive picnic. Dressed in a summer hat and wearing white gloves, Cassie said to me, "Now I can die with a sense of peace and forgiveness for things I never understood. Thank you for giving me that gift." Cassie's words remain one of my greatest genealogical treasures.