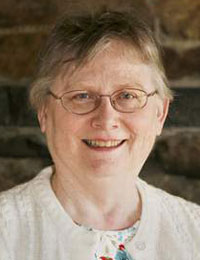 By now followers of my Vita Brevis posts are well aware that no genealogy is perfect. Period. No matter who wrote it.
The old mindset that a work published in a book or an article is automatically complete and completely accurate should be dead by now. The problem has always been that, once a book is in print, there is no practical way of updating and correcting information without reprinting the entire book.
On the other hand, modern electronic publication (in theory) offers endless opportunity to keep a genealogy "live." A great example of this "fluid" aspect of genealogy came up after last week's The Weekly Genealogist included the announcement of the posting of five new or revised Early New England Families Study Project sketches. Immediately, the switchboard began lighting up with half a dozen friends pointing out errors or additions! Thanks. No, really, thanks. One cannot know if one has made an error or omission if somebody does not point it out.
These corrections will be incorporated into the sketches, but in the meantime I thought several were interesting to note. Whenever there is an error or discrepancy in my work I always hunt down the reason so that I can hopefully avoid repeating the mistake.
Double year dates do not apply to an event in June! Only dates in January, February, and March would be double-dated.
Thomas Nichols: Doug Cooley pointed out the strange baptismal date I gave for Thomas of 6 June 1614/15. What's wrong with that picture? Double year dates do not apply to an event in June! Only dates in January, February, and March would be double-dated. The cited reference, Bob Anderson's Great Migration, clearly gives the date as 21 February 1614/15. However, Thomas's sister Elizabeth's marriage date, listed a few lines above Thomas's birth on the same page, is 6 June 1625. My eyes had wandered and picked up half the date from one line and half from another. Lesson reinforced: read carefully, proofread more carefully.
Two friends sent in additions for the second version of the Joseph Andrews sketch. Ellen Stine Miller pointed out that the death date for Joseph's daughter, Hepzibah (Andrews) Manning, can be extended from "aft. 30 Dec. 1692" to "after 6 Aug. 1698," the date on which she witnessed a record concerning the probate of her husband in New Jersey. I missed this one simply because I did not take the time to consult the published New Jersey records. Lesson: New Jersey is not the other side of the moon. Check the published records at least.
Janis Paulding Swanson pointed out that the baptism for Joseph's son Ephraim IS in the Hingham vital records. I had looked for it in "August 1639" based on George Lincoln's statement in his History of Hingham, and when I found no baptism for that date in Peter Hobart's records, I looked no further, completely missing the baptism for Ephraim Andrews on 8 October 1641, which appears to be for Joseph's son. Lesson: Always look a little bit further than you think you need to.
Yes, it does take a village.