My grandmother Katheryn Ogle Record (1914–1993) was a dead head. No, surely not that kind of dead head, but one who collected those lifetime addenda we all hope someone will afford each of us someday. We call them obituaries, and at a very early age my grandmother began collecting them. In some ways my grandmother was the consummate family historian. While I never saw her record births or deaths in a family Bible, or transcribe items from a census, she did keep records – and actually very good ones.
When she passed away in the mid-1990s her photographs and scrap books made their way into my safekeeping. It's true that I didn't pay a lot of attention to these – and this was especially true of one very yellowed and crumbling memory book full of newspaper clippings. I really had little idea of who these people were, so I stored the book, putting it away – safely – but put it away nonetheless, and all but forgotten.
In the early 2000s I discovered (by accident and providence) that there might be a Mayflower passenger associated with my family tree.[i] Not believing that this could be possible, I immediately dove into looking for sources that would help me verify this ancestry. In those days there were very few online newspapers to assist in the research. Then I remembered that I had inherited a book of old newspaper clippings… I wondered, would it help?
I like to think that maybe my grandmother knew or could see down the road that these newspaper clippings might prove important to her future descendants – even if her descendants weren't bright enough to immediately realize it. Whatever her reasons, my grandmother carefully glued her collection of obituaries one by one and en masse in a book weaving her way through the decades of her life. I can almost see her there with her bottle of LePage's glue pasting them in. The collection spans obituaries from the late 1890s through the early 1970s.
These obituaries read like the "Who's Who" of my grandmother's life. And while the book is replete with the death notices of many cousins, aunts, uncles, and grandparents, it is also beautifully evocative of the passing of a "lady who lived down the street" (whoever she was…) and a girlfriend from her high school days in the 1930s – a friend who died all too young. The book is also somewhat newsworthy. There are clippings of train crashes, floods, auto wrecks, explosions, and other terrible calamities. However, the book is not just about death and tragedy. Amongst the many (and there are many) obituaries there are wonderful clippings about graduations, golden wedding anniversaries, building dedications, charity drives, job promotions, and yes, even some of the most ordinary announcements of daily life.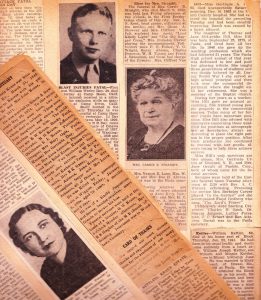 Strangely enough, as I wound my way through this scrap book of death and her life's events I discovered that many of the clippings in the book pre-dated my grandmother's own birth in 1914. Evidently, my grandmother had inherited these from her mother, making them even more irreplaceable.[ii] There is indeed something so very genuine about the original yellowed newsprint and the care with which they were saved, and then held for safe-keeping.
Yes, grandmother was a collector. Perhaps "deadheading" is a poor expression for her avocation, but not entirely. There are three particular pages showing that my grandmother rejoiced in new life as much as she grieved in the passing away of the old. You see, in addition to obituaries, my grandmother also collected dozens of birth announcements, generally with the newspaper clippings to confirm them by.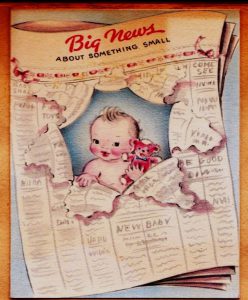 My grandmother's collection of obituaries greatly assisted me in my research and understanding of my relationship to several Mayflower passengers. I don't think I would have ever followed up on some of these lines without these items to help.[iii] I'm pretty sure I would have taken another road, and perhaps never discovered any connection to the Mayflower at all. In looking back, a lot of my family history would have been lost had my grandmother not gone to the trouble of making sure to capture and preserve "the news" of the lives and events important to her.
Now it's up to me.
Notes
[i] Electa Atcelia Newcomb 1852–1920, wife of Reider Kraus, and a great-great-great-granddaughter of Hezekiah Newcomb and Jerusha Bradford. John Bearse Newcomb, Andrew Newcomb, 1616-1686, and his descendants, a revised edition of "Genealogical Memoir" of the Newcomb family..., published 1874 and 1923, p. 456.
[ii] Mary Elizabeth Kraus 1886–1970, daughter of Electa Newcomb, wife of Daniel S. Ogle, ibid.
[iii] Vital and family records of Katheryn Ogle 1914–1993, daughter of Mary Kraus, wife of Howard J. Record.
[iv] Deadheading: Per the freedictionary.com – "to remove dead or withered flowers…to promote new blooms or prevent the setting of seeds."
Share this: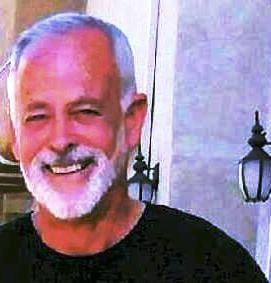 About Jeff Record
Jeff Record received a B.A. degree in Philosophy from Santa Clara University, and works as a teaching assistant with special needs children at a local school. He recently co-authored with Christopher C. Child, "William and Lydia (Swift) Young of Windham, Connecticut: A John Howland and Richard Warren Line," for the Mayflower Descendant. Jeff enjoys helping his ancestors complete their unfinished business, and successfully petitioned the Secretary of the Army to overturn a 150 year old dishonorable Civil War discharge. A former Elder with the Mother Lode Colony of Mayflower Descendants in the State of California, Jeff and his wife currently live with their Golden Retriever near California's Gold Country where he continues to explore, discover, and research family history.View all posts by Jeff Record →