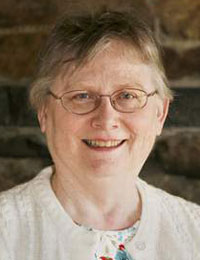 Sixteen forty-one was the first year after the end of the Great Migration. Between 1620 and 1640, an estimated 80,000 people left England because of the religious and political chaos there. About 20,000 each went to one of four places: New England, Ireland, the West Indies, and the Netherlands.
The political situation in Old England came to a critical point in 1640 when King Charles I, who had disbanded the Puritan-led Parliament in 1629, now needed the body to authorize money for his continuing religion-based wars in Scotland, Ireland, and on the Continent. In 1640, King Charles I called Parliament into session, but not only did they refuse to grant the King any money, they convicted one of his advisors of treason and forced the King to sign his death warrant. This led to the English Civil wars, and to the overthrow and execution of King Charles I.
In New England in 1640, therefore, every man who had political hopes for change in Old England suddenly had a reason to return and fight on the side of Parliament; those who might have left now had no reason to go. An estimated 7-10% of the colonists went back to England after 1640, including a third of the clergymen.
The value of cattle and corn, used as commodities in the colonies, dropped by as much as 75%.
Immigration from Old England to New England dropped by fifty percent in 1640, and in 1641 there were only a handful of ship arrivals. The economic effect was immediate. New England was thrown into a depression because of the dearth of English manufactured imports and the lack of cash from trade. The value of cattle and corn, used as commodities in the colonies, dropped by as much as 75%. Workers demanding to be paid at the old value were told by the Court to make do with what they got. Austerity measures were put in place – in anticipation of the lack of cotton cloth to make clothing, colonists were told to cultivate native hemp in their gardens, for example.
Traditionally, historians have written that the colonies pulled out of the depression by turning to export trade, building their own ships, trading more with the West Indies, and initiating the huge mercantile industry for which New England was later to be well known, but in 1641 they had more basic needs. Towns must be built, and infrastructure would be needed to support them – roads, mills, homes. This created jobs and increased manufacturing capabilities for raw goods, such as corn, wood and wool, which they traded amongst themselves. It's probably where the New Englanders got their reputation for independence.[1]
Note
[1] For a discussion about causes of the depression, see James E. McWilliams, "New England's First Depression: Beyond an Export-Led Interpretation," The Journal of Interdisciplinary History 33 [Summer 2002]: 1–20.