Concluding the story of my great-grandparents' years in Telluride, Colorado:
During her second pregnancy, my great-grandmother Alice (Pheasey) McLean suffered from a kidney ailment then known as Bright's disease. Alice's eyesight and her health in general seemed be on a downward spiral following her husband's death. A December 1905 news item stated: "Mrs. Alice McLean has been real sick for a week." In February, the paper described Alice's condition as "very serious" and said that "Doctor Hadley [was called] several times yesterday and last night."
On 8 March 1906, the news was that Alice's sister-in-law Christine was expected soon in Telluride. Another piece that day said that Alice was "able to sit up only a few minutes out of 24 hours" and could "scarcely distinguish day from night on account of impaired eyesight... Little or no solid food can be given her and she is gradually shrinking. The fact of Miss [Christine] McLean coming to Telluride, when imparted to [Alice], seemed to do her a world of good."
On 5 April, an article titled "68 TO 70 BELOW THE ZERO POINT: Fred Pheasey Writes From Alaska—So Cold Horses Wear Nose Bags to Keep Them From Inhaling the Cold Air," shared the contents of a letter from Alice's brother Fred who had left Telluride for Alaska: "Fred Pheasey ... says [his wife] Mrs. Pheasey will come down to assist in caring for her sister-in-law as soon as the boats begin to run, which will be in June, and that, should the worst result, he and his wife will adopt and care for the little children."
[Her] situation was described as "a most pitiable one."
The next week's issues brought three reports about Alice's health: she'd had two convulsions, her condition was critical, and her situation was described as "a most pitiable one." Alice's suffering finally ended when she fell into a coma and died at 9:30 p.m. on 13 April 1906, six short months after her beloved husband. On 19 April 1906, the paper reported: "The remains of Mrs. Alice McLean were laid to rest yesterday by the side of her husband who died last October. The coffin was banked with the flowers she most loved, sent by sympathetic friends. She died on Good Friday and was buried on Easter day."
Alice's obituary was published with the headline "Gone to Her Last Reward." The writer told of the "particularly sad" circumstances of her passing, how it orphaned her two children, "one about a year and a half old and the other a little girl going on four years ... [ages that require] the kindly care and gentle ministrations of just such a mother as she was. On the 19th of last October Mr. McLean died suddenly from cancer of the stomach, and it seemed as if the light of her life went out with his. [The original news clipping has 'cancer of the stomach' crossed out – I assume by Christine; the correct cause of death, 'gastric ulcer,' is written above it (see image at right)]."
"Man is made of dust – otherwise woman would not have much use for him."
The article goes on to say that "[Alice] said in her patient, quiet way, that ... her children might be cared for by Miss Christine McLean... She also requested that she be buried in her wedding gown." These two lines appear below the obituary; I'm not sure whether or not they are part of it: "Man is made of dust – otherwise woman would not have much use for him."
Christine took out the following notice in the paper the same day: "Card of Thanks: I desire through this medium to publicly thank those who volunteered and assisted me in the care of my sister, Mrs. Alice McLean, during her recent sickness, and whose acts of sympathy upon her death were so manifest. Miss Christine McLean."
The final trace of my great-grandfather and great-grandmother in the Telluride press is found in an article entitled "Miss McLean Goes East." It says Christine left with my grandmother and great-uncle on 10 May 1906. The article continues: "With the relics of Mr. and Mrs. McLean, notably Freddy and Thelma, go the heartiest well wishes of the many good friends of their parents, and if within reach of a Telluride citizen there is no need for the little ones to ever know a want of any reasonable kind, and if they ever have misfortune they have but to appeal to those who know them in childhood here."
Alice had written Christine that she had chosen a small monument for Kenny's grave that was due to arrive "from Denver by Decoration Day." The word from my Great-Uncle Fred was that Christine left money in Telluride for gravestones for Kenny and Alice, but when Fred and Thelma visited Telluride in the 1970s for the first time since 1906, both graves were still unmarked.
"With the relics of Mr. and Mrs. McLean, notably Freddy and Thelma, go the heartiest well wishes..."
Fred took charge (he was captain of an export liner by then) and went about placing the long overdue headstones. I suspect the support expressed in the final news item above was well-intentioned, but after all, it was still the wild west back then, and someone must have figured out that it was unlikely any McLeans or Pheaseys would be returning to Telluride in his lifetime to see if those headstones were ever erected at the cemetery.
What impressed me about these articles, written between 1901 and 1906, was the depth of coverage, the quality of the writing, and – very important for an editor – the lack of spelling errors! Keeping in mind that there may have been some editorializing and stretching of the facts, I still found the articles to be thoughtful and entertaining.
Because I have many original letters from Kenny, Alice, Christine, and Alice's sister Norah in England in my collection, I can easily check the accuracy of the information. I urge you to look up the local paper where your ancestors lived. You may be surprised what you find out about the little and big things that happened in their lives.
Share this: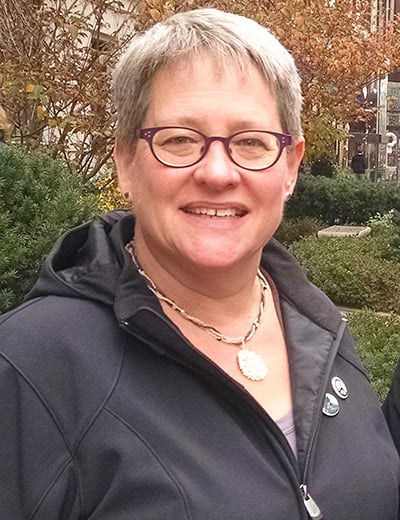 About Sharon Inglis
In nearly 30 years in the educational publishing industry, Sharon developed and directed the production of French, Spanish, Italian, German, social studies, science, and math textbook programs for secondary school and higher education. She is very happy to be at NEHGS and applying her editorial and project management skills to Newbury Street Press publications, theMayflower Descendant journal, and whatever else comes her way!View all posts by Sharon Inglis →