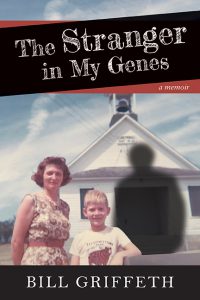 When I was writing my new book, The Stranger in My Genes – about the DNA test I took that shockingly suggested my father wasn't really my father – I thought my story was unusual, if not unique. Boy, was I wrong.
After the ebook version was released on August 23, I almost immediately heard from several friends who told me about people they knew with similar stories.
There was the one about the man who received a DNA testing kit for Christmas one year, and – long story short – discovered a daughter he didn't know he had. Merry Christmas.
I also heard about a man who took a DNA test, and when the results came back he contacted an older gentleman listed on the DNA lab's website who matched him to a T. This man turned out to be his biological father, which was news to the father who raised him.
I heard from several friends, asking if I had heard what happened to Tom.
And there were other stories. The one that touched me the most involved a friend I will call Tom. I heard from several friends, asking if I had heard what happened to Tom. I had not, so I reached out to him. Tom and his wife, whom I will call Betty, are in their early 80s. I have known them my whole life; I grew up with their children. I knew Tom and Betty's widowed mothers. And they all knew my parents.
Tom retired in the early 90s and, like me, he developed a passion for genealogy. Tom and Betty traveled around the country visiting places where their ancestors lived, just as my wife Cindy and I have done. After interviewing several cousins, Tom wrote a book about his family's history, just like I did. Tom's book was self-published. Mine, called By Faith Alone: One Family's Epic Journey Through 400 Years of American Protestantism, was released in 2008.
Then Tom took a DNA test. Just like I did. And, oddly, he also didn't match any family members. Finally, a 96-year-old cousin stepped forward with the truth, and at the tender age of 78 my friend Tom learned that he was adopted. The cousin happened to be present the day Tom's mother brought Tom home from the adoption agency, when she made everyone swear that they would never tell Tom that he was adopted. And so all of the cousins patiently answered Tom's questions about the family's history and allowed him to write his book, all the while keeping one tiny detail from him. Since then, Tom has self-published a second book, sort of his version of The Stranger in My Genes. I can't wait to read it.
So apparently my story is not all that unusual. And I think it's safe to say that as the DNA testing business grows, more family secrets will be revealed. And won't that be fun.
By the way, Cindy and I are having lunch with Tom and Betty in a few weeks. I'll report back after that.
Share this: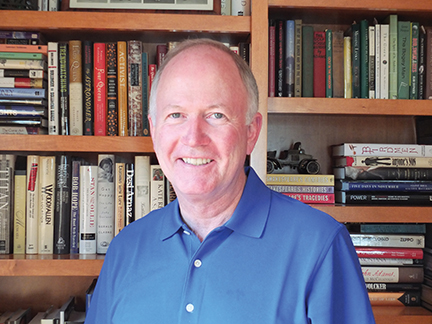 About Bill Griffeth
After covering Wall St for almost 40 years, Bill Griffeth became CNBC's Anchor-At-Large when he retired from day-to-day anchoring duties in December 2019. During his career he was nominated for six Cable ACE awards as Best News Anchor and for one Emmy for Best Documentary. Bill is the author of several books, including The Stranger in My Genes and By Faith Alone: My Family's Epic History, both published by NEHGS. Next year, Audible will bring out his next book, Have At It, Sister, as an Audible True Crime Original. In the meantime, he is currently working on a sequel to The Stranger in My Genes. Bill is a former NEHGS trustee.View all posts by Bill Griffeth →