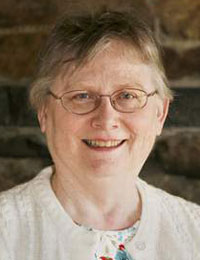 Spring is pothole repair time in New England, and as I write this on April 4 southern New England is receiving up to 8 inches of snow with flash freezing predicted overnight, so there will be plenty of work this spring.
A pothole that has been bugging me this winter is remembering exactly which citations I have proofed and which are yet to be done. I already use the color "highlighter" function in Word – yellow to indicate questions that need answering and green to indicate "This is the right date/name/fact despite what some other sources say," etc. – but I'm now adding light grey highlights for footnote citations that have been proofed. This provides a certain macabre sense of achievement as I watch the manuscript turn grey, and it has turned out to be particularly helpful in keeping track of my progress when I flit back and forth among multiple projects.
Another pothole, which has turned into a "synchole" on a couple of occasions, is the problem of keeping facts and the citations that go with them in sync. This happens when multiple, sometimes conflicting, facts from multiple sources are combined into a paragraph, then one or more of the facts are moved to another paragraph, but the corresponding citation gets left behind. The old grey cells don't keep up as well as they used to, so I find "logging" more and more helpful in my old age.
The log entry will usually be a quote or extract from the source, often more information than I will eventually use in the manuscript, but by "clustering" all the versions together I can keep things straight, plus have a back-up list of which citations match which facts. For example:
| | |
| --- | --- |
| "John1 Hollister, the ancestor of the American family of that name, is said to have been born in England in 1612, and to have emigrated to America about 1642. The compiler has sought in vain for some conclusive authority for these two statements. Nor can the place of his birth be positively given, though it is supposed he sailed from Bristol, England." | Hollister Family (1886), 19 |
| "Nearly all the authorities who speak of Lieut. John Hollister of Wethersfield, Conn., say that he was at Weymouth, Mass., in 1643, and represented that town in the Massachusetts legislature in 1644 … according to Trumbull's [Col. Recs of CT] John was in Wethersfield 2 March 1642, in April 1645, and in June 1646… From these facts it would appear that either there were two John Hollisters in New England at the same time, or that one owned property in both towns, and while holding office in Wethersfield was regarded as a "Townsman" in Weymouth. I am inclined to the opinion that there were two John Hollisters, and that the one in Weymouth afterward returned to England, still holding his lands in Weymouth"  — as shown by the will of John Hollister of Bristol, Eng., proved 1690, mentioning land leased to William and Samuel Torrey in Weymouth | Hollister Family (1886), 30-31; NEHGR, 40: 62-63 |
| "said to have been born in Glastonbury, Eng. But Mr. Alpheus Hollister … says 'The H.—s were from Bristol, Eng., a good old family as early as Henry VIII" | Ancient Wethersfield, 428. |
| "Hollister, John, Weymouth, freem. 10 May 1643 … rem. To Wethersfield, where he had been in 1642, when s. John was b. to him, as is said, strange…" | Savage, 2: 449 |
I keep adding to the log until I feel I have exhausted every version available, then take a few Tylenol and start composing the text with everything I need in front of me.