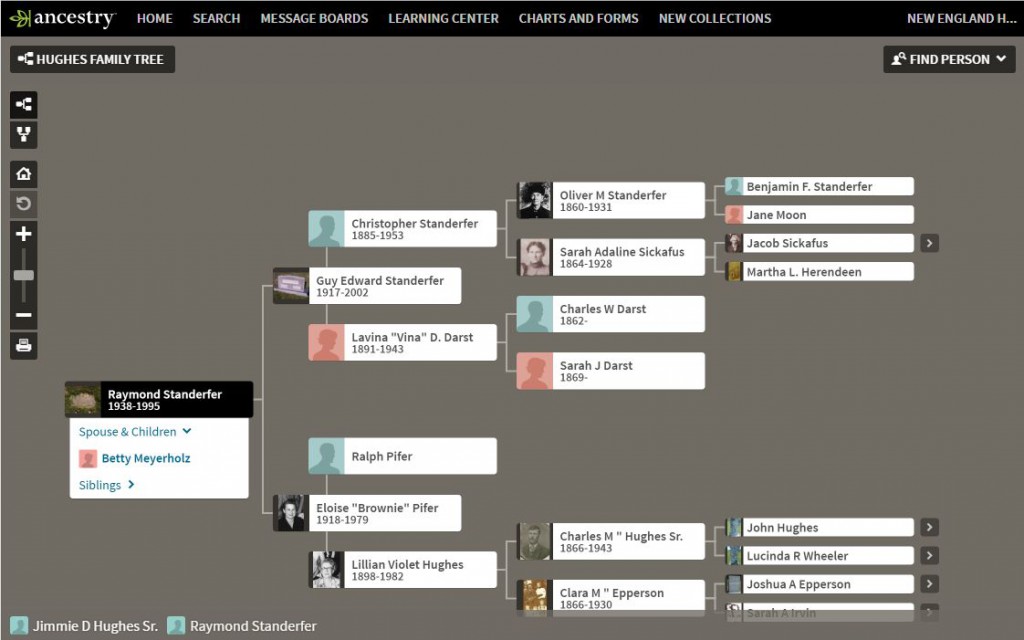 As someone who has been doing her genealogy since the 1980s, I can remember a time before there were many genealogy software options, let alone online databases. In fact, I started my genealogy on forms in a big legal size binder that I would take with me to the library as I scrolled, page by page, through microfilmed census records. Because I started so long ago, most of my research time – when I actually do get a chance to work on my own family – is concentrated on the generations furthest removed in time from the present.
Recently a request was made to staff here at NEHGS to "donate" an ancestor for use by junior high students. The request was that the person be searchable in the 1940 census. This got me to thinking that I had never looked up my father in the 1940 census, where he would have been about two years old. As I looked him up on Ancestry.com, I first found his entry in the U.S. Department of Veterans Affairs BIRLS Death File, 1850-2010. I wasn't surprised to see an entry for him here, as I knew he was in the military in the 1960s – my mother had given me photocopies of pages of his military service, and I was born in Germany because he was stationed there at the time. However, I pulled up the entry all the same and was surprised to discover that he had re-enlisted in 1979, getting out just fourteen days before my 18th birthday. My parents had divorced when I was young, and he elected not to be involved in my life after that, which is why I knew so little of him in my teen and adult life.
In addition to finding this, and ultimately locating him in the 1940 census, I noticed that there were twelve family trees at Ancestry that included someone with his name, so I decided to check them out. My reason for viewing the trees was more to see if I could determine who was researching this family than to find new information on his ancestors. I had taken most of his ancestry back at least to the 1600s. However, while I knew the names and places, what was most exciting was the discovery that one of the trees had photos of family I had never seen. The tree and the photos appear to have been posted in 2012.
All of which is a not so gentle reminder to me that it's important to revisit parents and grandparents in the records and the databases, because you never really know what information you may uncover. In the case of my father I not only learned of additional military time, but uncovered a treasure trove of photos of ancestors whom I knew by name and can now know by face.