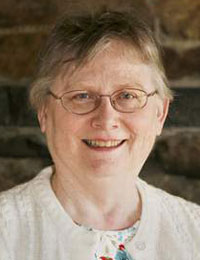 For reasons never fathomed or entered into by me, my parents loved to camp and travel. Mom's mother called her a gypsy for following my Army dad around (they lived in nineteen places in the first 25 years of their marriage). My two older brothers got most of the tent camping phase, although I had my share, too. It was my fate alone, however, to participate in the motorized "camper" (i.e., recreational vehicle) phase.
When I was in high school we moved from Massachusetts to St. Paul, Minnesota, because it was where my Dad could find work in 1962. RV trailers, like those silver torpedo things, were around, but Dad found someone who was outfitting what I used to call a "bread truck" body as a drivable camper. It had fold-up and fold-down furniture (the table folded up for the bed to pull out), a hammock for the third party (me), a stove, refrigerator, and potty. It was not luxury by any means. It was small, loud, and cold, and shook, rattled, jolted, and bounced with what I am convinced was zero shock absorption.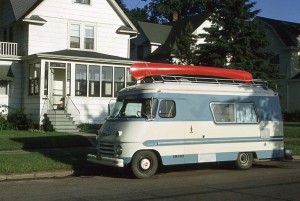 There was no question, however, that every school break and holiday would involve a trip in that camper.  Mom and Dad, already having seen a lot of the country, were eager to see more as well as introduce me to the wonders of America. The only problems were that I was a teenager uprooted from my home in New England struggling with fitting in at a new school who always got car sick.
The result of being dragged around in this manner, though, is that I have officially "been in" all but three of the 48 contiguous states, counting Oregon where I was conceived but have not since visited. I made it to Hawaii on my own and the other missing states are Washington, Idaho, Montana, and Alaska. I absolutely hated "traveling" but I didn't mind so much "being" places once we got there and my ears stopped ringing with tinnitus from the sound of the tires on the road.
I have been to all of the usual places – Grand Canyon, Everglades, both ends of the Mississippi River, etc. – but the true value of these trips was experiencing the massive size of the United States and seeing all the neighborhoods, farms, houses, and streets along the way. I gained a great appreciation for people and their homes, loved to peer into their front porches as we went by, and of course spotted every horse I could. I literally learned how these folks' ancestors got to where they got to by following their routes, and I saw a lot of staggering beauty of their parts of the country.
These experiences have been invaluable in my work as a genealogist, as I usually know where places listed on lineage papers are and something about how people migrated there (thus something about where to look for records). It also stands me in good stead at parties when I meet someone new and can conjure up a memory of their home state to start a conversation.
I just think, though, I might have preferred a covered wagon to our old camper.