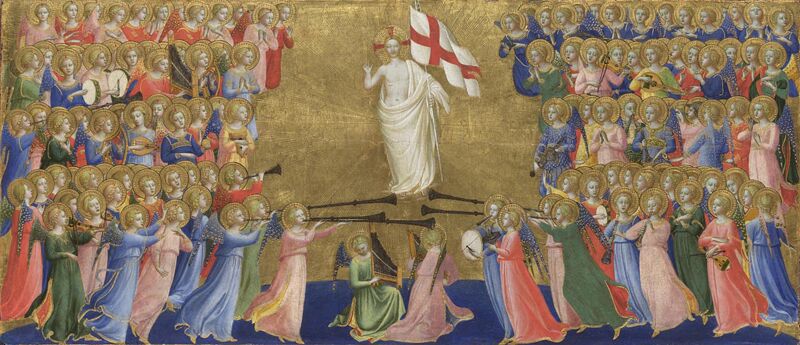 On All Saints' Day, Christians honor all saints, both known – many of them commemorated throughout the liturgical year – and unknown. The date has been fixed on the first of November in the Catholic Church, often transferred to the first Sunday of the month by churches within the Anglican tradition and in other mainline Protestant churches. (An earlier Catholic observance, and the Orthodox observance shared by Catholics of Byzantine and Oriental Rites, uses the first Sunday after Pentecost as the date.)  Commemoration of the saints dates perhaps to the Apostolic Era and was certainly generally practiced by the fourth century, when mass martyrdom of Christians made too many saints for each to be individually remembered throughout the year.
Our Judeo-Christian faiths share a wealth of genealogies – of nations, as in the peopling and successions of cities (and nations) in the Ancient World found in the Hebrew Scriptures, and of human beings, found in both Testaments of the Bible and in their most accessible form in the book of St. Matthew the Evangelist. Given that such knowledge was either orally transmitted or compiled long after it was current, biblical scholars, anthropologists, and others continue to debate how much of such genealogies can be verified in documentary sources and the archaeological record. In the Christian era, men such as St. Jerome and the "the Venerable" (St.) Bede produced the genealogical content of their eras, often at a time when hagiography was as desirable as accuracy.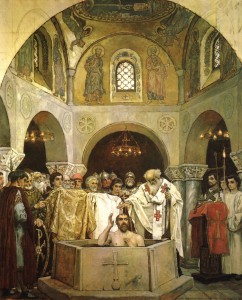 Many genealogists today and others with interest in their ancestry hope to trace "gateway ancestors" or others of royal descent.[1] Yet these same gateway ancestors, and others whose ancestry is traced in genealogical journals (several of these are available on AmericanAncestors.org – select these in the database search fields), share Medieval ancestry that is traceable to a number of historic saints.
There are sources in the collection at the NEHGS Library which assist in tracing ancestry to these holy men and women. They include:
Alan J. Koman, A Who's Who of Your Ancestral Saints (Baltimore: Genealogical Publishing Company, 2010)
Brian Daniel Starr, Saints Who Left Descendants and Their Ancestry (North Charleston, S.C.: BookSurge, 2005)
Laurence Flanagan, A Chronicle of Irish Saints (Belfast: Blackstaff Press, 1990). Many of these are traceable ancestors for Americans of colonial descent through gateway ancestors and those of more recent Irish and other British descent alike.
As the second-century B.C. book of the prophet Tobias (or Tobit) notes, "[We] are the children of saints, and look for that life which God will give to those that never change their faith from Him." He was not speaking figuratively. Many of us today count these saints among our ancestors.
Note
[1] See, for example, David Faris's Plantagenet Ancestry of Seventeenth-Century Colonists  and Gary Boyd Roberts's The Royal Descents of 600 Immigrants to the American Colonies or the United States.