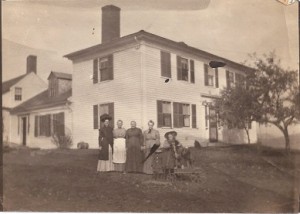 I have, on most occasions, an irreverent attitude toward my family history. I think the critical details of names, dates, and places are the foundation of any genealogical research, but beyond that it seems that those details can become ends in themselves. After years of traditional genealogical research, I try not to be caught up in the web of endless searching for this date, or that place; rather, I try to focus on the stories in the mêlée of my heritage. I'm seldom disappointed by the individual day-to-day lives; disappointment comes with the lack of information about them, even if it's just an unnamed couple in a tintype.
I am always aware of my family's continuity, and wonder at the changes in culture, ideas, and convictions over several generations. Over the generations and centuries of my family, I've found Catholics preceding Puritans who begat accused witches who came before Adventists who morphed into ordained Baptist ministers. We moved from aristocratic traitors to colonial patriots to adamant Women's Christian Temperance Union members, and all without leaving Britain until the 1600s and staying in America ever since.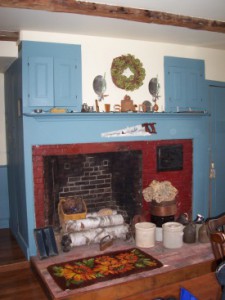 Continuity and tradition in my family root together. When Cousin Asa Williams, a fourth generation American colonist, built my house in Maine, he held true to his English culture and traditions by using a typically English style of ridge pole construction and brick spiral chimneys; I suspect he declined to supply his "king's pines" for English ship masts, and he remained a staunch patriot until his death in 1820. (His friend, neighbor, and fellow patriot, my great-great-great-great-grandfather George Read, was so opposed to British oppression that he refused to whitewash his brick chimneys in the English tradition.) There is a wealth of continuity in my family history and properties, but tradition has been bought out. I bake my own bread, but it's in a gas oven, not Eunice Williams' brick one. My ancestors healed their families with herbal remedies (no eye of newt or toe of frog here, despite what you may have heard about my Salem ancestors), but I'm allergic to most of it.
Must I reconcile the saint with the Salem witch, the Catholic ancestor who lost his head (literally) on Tower Hill with the sermonizing Puritan minister who lost his head (figuratively) on the pulpit? Isn't it enough to appreciate their lives, and marvel at the strength, accomplishment, and perseverance which brought the family thicket to its current form, thorns and all?