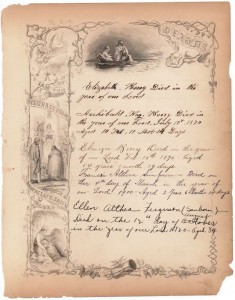 Yesterday I wrote about substitute records that can be used to locate elusive modern vital records. These alternative records can be especially beneficial when an index to the civil vital records is unavailable. Using these alternatives, you can then contact the appropriate authority to provide a copy of the original vital record.
However, what do you do when a vital record simply does not exist? It's a common problem, especially when documenting older generations, as each state legislated its own vital record compliance. Luckily you can consult several vital record alternatives that can be used to prove birth, marriage, or death. (Most will be accepted as proof by a lineage society.) Here are a few examples: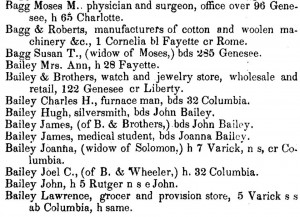 Again, these are just a few of the alternative records available. In fact, if you have a favorite alternative resource, please include the information in the comments below. Every suggestion helps!