While natural disasters are terrible, and frightening to contemplate, it is important when researching genealogy to be mindful of the sometimes terrifying events through which our ancestors lived. Sometimes it took a terrible event to make a community push their record-keeping to a higher level and record the people who lost their lives or property. The top 10 United States natural disasters are recorded, and they range from 8,000 people dead in the 8 September 1900 hurricane that swept through Galveston, Texas, to 695 dead in the 18 March 1925 tri-state tornado that ripped through Missouri, Illinois, and Indiana. The GenDisasters website breaks down disasters state by state, along with Canada.
It was here that I recently learned about the Coudersport, Pennsylvania fire of 18 May 1880. I was researching a family whose lore stated that as a teenager in the 1880s, a family member was badly burned in a theater in Coudersport. I looked up this fire, and realized it was a terrible disaster which destroyed-three quarters of the town. I found many names listed of those who did not survive, and houses and businesses that were destroyed. This awful event turned into a wealth of knowledge regarding names and businesses that otherwise might not have been noteworthy in 1880 – except that they were involved in this particular disaster.
Smaller disasters also hold a place in recorded history. A bottling works exploded in Haverhill, Massachusetts on 14 May 1907. This explosion killed two men and injured a third. Cyrus Keller of Exeter, New Hampshire and Joseph Souci were killed, while O. A. Smith, proprietor of the bottling works, was injured. The explosion occurred when one of the employees was changing a tank. Smith was sitting in the building at the time and Keller had just entered the works. The tank exploded with such force that it destroyed the building and shook houses in the vicinity. An account of the incident was published in The Washington Post the next day.
Records of natural disasters can help us locate ancestors as well as give us valuable insight into the hardships and struggles of everyday life. This is not limited to long ago; Hurricane Katrina is a recent example of a natural disaster in which there are a plethora of newspaper accounts and online records of families. Frank Harnishfeger and Hugo Hooker drove a bus down to the Houston Astrodome from Columbus Grove, Ohio, to pick up the Sampson family and bring them back to stay with relatives in Lima, Ohio. Eventually, when FEMA and aid agency documents are released to the National Archives and Records Administration, the records of this harrowing modern event will be valuable resources to tap into for genealogical research.
Share this: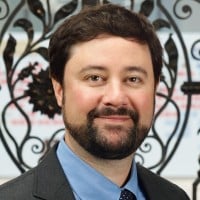 About Andrew Krea
Andrew Krea holds a B.A. in English Literature from Brandeis University, in Waltham, Massachusetts, and a Master's Degree in Library Science from Simmons College in Boston, Massachusetts. He has previously interned at the Massachusetts Historical Society. His areas of interest and expertise include New England research, specifically genealogies dating back to the inception of the Massachusetts Bay Colony, and researching and writing historical narratives of family genealogies.View all posts by Andrew Krea →