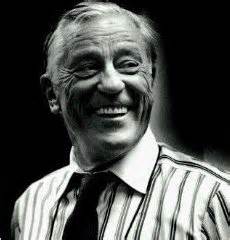 For my 2013 book on the Saltonstall family, I wrote 23 biographical essays on family members, from GilbertB Saltonstall (grandfather of the American immigrant) to Benjamin Crowninshield Bradlee, the legendary Washington Post editor. The Saltonstalls have produced a number of prominent and important public figures, including Sir Richard1 Saltonstall, who brought the family to Massachusetts Bay; Gurdon4 Saltonstall, the New London minister who became Governor of Connecticut; Congressman Leverett7 Saltonstall; and long-time Governor and Senator Leverett10 Saltonstall of Massachusetts. Still, there is no question that Ben Bradlee was the most fun subject about whom to write: he managed to pack several lifetimes' worth of adventure into just one, spanning 93 years. His death in October drew a line under an era.
His marriage to Jean10 Saltonstall fell apart thanks to their shared youth, wartime absence, and the glamor of Paris in the 1950s. It was during his second marriage, to Antoinette Pinchot Pittman, that "the Bradlees formed a circle of friends [in Washington, D.C.] that included Senator and Mrs. John F. Kennedy, a link that became increasingly important during the late 1950s and early 1960s.
"Ben and Tony Bradlee were among the Kennedys' closest friends and were frequent guests at the White House during the Kennedy administration. Their intimate bond was valuable to both men, but it also proved controversial, since Newsweek's bureau chief was influencing, and being influenced by, the President of the United States. For the Bradlees, as for the rest of the nation, Kennedy's death was a terrible shock; the murder of Tony's sister Mary, and the revelation of her relationship with Kennedy after her death, was a private sorrow during those tumultuous years.
"During the 1960s, Bradlee returned to the Washington Post, and in time he became one of its most famous editors. (In his autobiography, A Good Life: Newspapering and Other Adventures, he notes some interesting and fortuitous connections to the larger Saltonstall clan, including Philip Saltonstall11 Weld and a predecessor as the Post's editor-in-chief, Herbert Berridge Elliston [second husband of Joanne Bird11 (Shaw) Parker].) The issues Bradlee and the Post tackled – Should they publish the Pentagon Papers? What exactly was the connection between a botched break-in at the Democratic National Committee headquarters and the office of President Richard M. Nixon? – would in time alter the media landscape and, incidentally, help bring down a President of the United States. By the time Jason Robards was portraying Bradlee in All the President's Men (1976), Bradlee was as famous as his star reporters Carl Bernstein and Bob Woodward."
And there's more, of course. Even if, in "the late 1980s, Ben was ready to contemplate retiring, … the twenty-plus years since he stepped down as executive editor at the Post can hardly be described as retirement. For more than four decades Ben Bradlee and [his third wife] Sally Quinn [were] one of Georgetown's 'power couples,' famous for what they [said and did], lauded or derided, but never ignored."
A tremendous subject for a biographer!
Share this:

About Scott C. Steward
Scott C. Steward has been NEHGS' Editor-in-Chief since 2013. He is the author, co-author, or editor of genealogies of the Ayer, Le Roy, Lowell, Saltonstall, Thorndike, and Winthrop families. His articles have appeared in The New England Historical and Genealogical Register, NEXUS, New England Ancestors, American Ancestors, and The Pennsylvania Genealogical Magazine, and he has written book reviews for the Register, The New York Genealogical and Biographical Record, and the National Genealogical Society Quarterly.View all posts by Scott C. Steward →