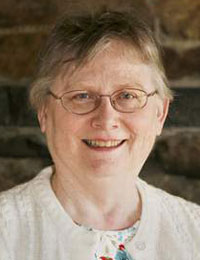 I own some shares in mutual funds and have a basic understanding of the stock market, but I am in no way, shape, or form the person you want to talk to about investing your money. When I am trying to figure out how to invest my money, I face the same kind of information overload that a beginning genealogist faces. In both industries there are cautionary tales about not trusting everything that one reads. So who does one trust?
One piece of universal advice is to trust "reputable firms." In the case of investments, that might be called an oxymoron, but in genealogy we soon pick up on names of researchers and authors who have good reputations. As human beings, none are perfect, but because of their "best practices" some have gained our trust.
Among these is the triumvirate of experts responsible for the Genealogical Dictionary of Maine and New Hampshire (GDMNH) – Sybil Noyes, Charles Thornton Libby, and Walter Goodwin Davis. I recently received an inquiry about the family of William1 Hilton, who had two living sons named William – one by his first wife and the other by his second wife – born 36 years apart.  As a result, William3, the son of the elder William2, was the same age as his uncle, the younger William2. Understandably, the inquirer's Red Flags were waving frantically at this unusual situation and she wanted to know whether the uncle was really the nephew!
The problem is complex and I was not looking forward to wading through it, but as soon as I saw that GDMNH (p. 336) stated the younger William2 Hilton was a "fully proven half-bro. of" the elder William2, I knew that I didn't need to reinvent the wheel, since Ms. Noyes and Messrs. Libby and Davis spent decades abstracting every will, deed, court record, etc., with any bearing on early Maine and New Hampshire to compile their dictionary. As it turns out, the proof is in a court record where a half-sister of the younger William falsely accused her half-brother of inappropriate behavior.
Giving two living children the same name is rare, but not unheard of especially when there were two wives.  So in this case, Red Flags and all, the published account of two sons with the same name is supported by the work of a "reputable firm."