The first two days of RootsTech have gone by in a blur, and it has been a pleasure to get to meet so many members in person and match faces to email addresses! I hope that more of you will come by to say hello at booth #926.
While for many you this will be the second day of RootsTech, for NEHGS Digital Collections Coordinator Chris Carter and me the conference started on Wednesday with the Innovator Summit. The conference itself is increasingly focused on teaching genealogists how to improve their experience studying family history; by contrast, the Innovator Summit retains the pioneer spirit of conferences past as the technical staffs from industry leaders as well as smaller developers gather together to trade wild ideas here in Salt Lake City.
As an indicator of where exactly on the cutting edge NEHGS is, Chris Dancy had a slightly more metaphysical take on many of the same topics that The Weekly Genealogist has covered on planning your online estate. Mr. Dancy carries eight to a dozen sensors on his person at all times to track everything from his location to his mood to various other biometrics. While this "Quantified Life" might initially seem curious or off-putting, the possibility our descendants could one day retrieve data like this for us certainly makes the prospect a lot more understandable and (perhaps) appealing.
Beyond this, an air of collaboration has permeated the rest of the conference. It often seems that technology works to isolate us (I am, admittedly, writing much of this on my phone as I enjoy breakfast by myself), but many of the discussions weren't just about presenting new applications and websites but also showed ways for these new technologies to work together. I'm looking forward to what the rest of the conference brings and hope to be seeing a lot more of you!
Share this: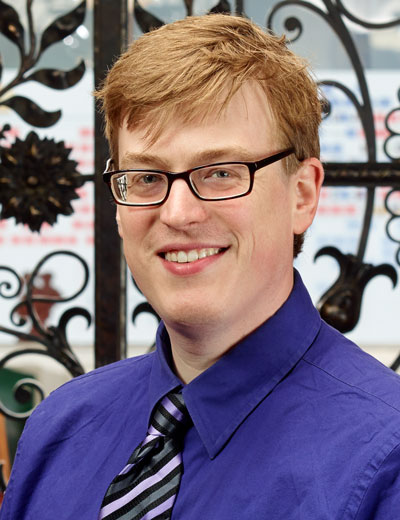 About Andrew Hanson-Dvoracek
Andy joined the NEHGS staff in 2012 as Web Content Coordinator, helping the librarians and genealogist of the Society publish their content on the web. Having studied musicology in Boston and Iowa, he has presented research on video game music and minimalist music.View all posts by Andrew Hanson-Dvoracek →