Here on the web team, Rachel Adams (Database Services Volunteer Coordinator at NEHGS) is always working to recruit new volunteers for our major projects. As she tries to think creatively about where to find new volunteers, she often hears apocalyptic pronouncements about how young people don't know how to read cursive any more. Recently, we had the opportunity to teach students about our Catholic records project, giving them the opportunity to dive into deciphering the loops and curves of old-fashioned handwriting for themselves.
Rachel and I went to Catholic Memorial High School in West Roxbury to talk to students about our partnership with the Archdiocese of Boston to digitize their sacramental records. This opportunity was created by Vin Bradley, the A.P. U.S. History teacher at Catholic Memorial. We visited five different history classes throughout the day, including 11th grade A.P. U.S. History, 8th grade (History of Boston), and 11th grade U.S. History.
Rachel and I started each class with a short presentation. I talked about the project in general – the scope (about 900 pre-1900 volumes), our goals (two databases, one browsable and free, one searchable for NEHGS members), and our progress towards those goals (500 of the 900 volumes for the browsable collection, and 200 of the 900 for our searchable collection). I also tried to give a larger context – what is NEHGS? Why is it important that we digitize these items?
Rachel spoke about the process of digitization – how something goes from a book or a manuscript to becoming part of our online database. She explained exactly how the students would be helping us. Each group of two or three students was assigned a page with about seven baptismal records. Rachel explained where to find the various important bits of information on the page, like the date, the name, the parents' names, and the witnesses' names. She gave the students tips for reading the messy handwriting, such as comparing a problem letter to other letters on the page. After our presentation, the students had the rest of the class to start working, as we roamed the classroom offering advice.

I asked Mr. Bradley why this event was important to his classes. He responded: "Students were able to fully immerse themselves in sacramental records of an Irish Catholic parish in antebellum Boston. These records provide a valuable insight into Catholic immigrant communities. Most importantly, this NEGHS digital history project allowed our students to be the historian. Your staff was patient and helpful. Students did the hard work of interpreting nineteenth-century handwriting, and their labor will provide a valuable service for families researching their history and historians focused on Catholic history in Boston."
By the end of the day, we'd engaged about 90 students in learning about this project. I was really excited about the opportunity to allow them to work directly with original documents. I heard one student tease another, saying "Hey look, it's your grandma!" I assume the child being baptized had the same last name as this student (since we were working with records from 1845, I don't think she was really his grandma!). It was fun to encourage the students to think about the lives of these people in 1845 who might not be so different from them.
Share this: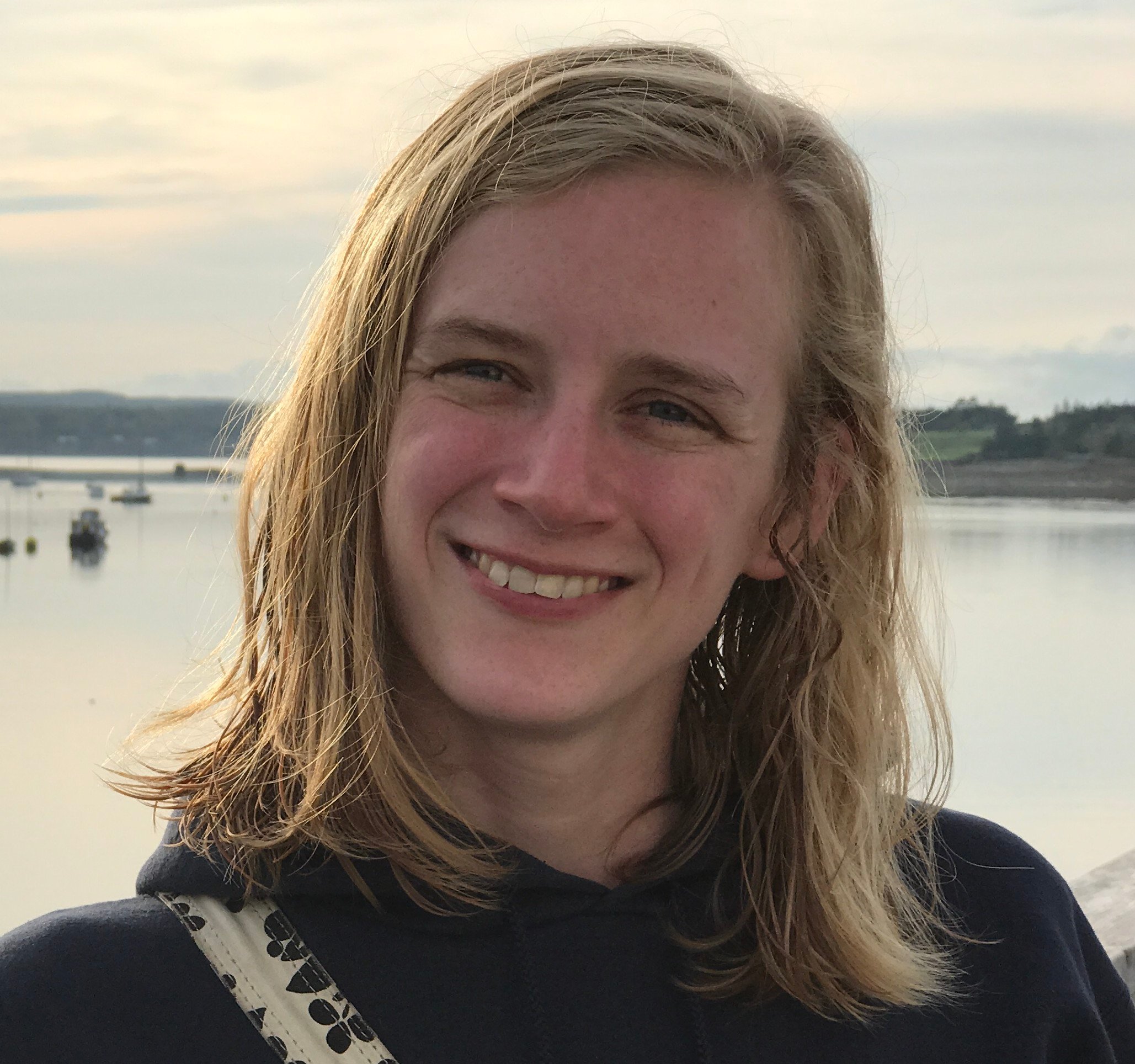 About Molly Rogers
Molly is from York, PA. She studied English and French at Colby College in Maine and has a Master's degree in Library and Information Science from Simmons College. She enjoys many outdoor pursuits such as whitewater kayaking, mountain biking and cross-country skiing and has a few indoor hobbies like reading, knitting and creating a genealogy website for her grandmother's family.View all posts by Molly Rogers →