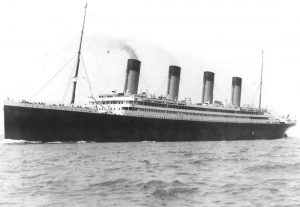 Immigration to the United States has often been a difficult and time-consuming process, and never more so than during the first half of the twentieth century. The immigration laws of the 1920s established a quota system whereby only 2% of the national population of each country could immigrate annually; in effect, this meant that if there were 2 million Germans in the United States, then only 40,000 Germans could come to the United States each year.
In addition, the 2% quota was drawn from the 1890 census, with negative repercussions for many Eastern European nationalities. Those countries with small stateside populations were shortchanged by this approach during the 1930s and World War II, Jews most critically, when so many were trying to leave Europe. Depression-era economic fears required that new immigrants had to have financial sponsors, and the United States had no policy for refugees.
For many looking to emigrate, the opening lines of Casablanca would have borne an eerie resemblance to their situation: "Here the fortunate ones through money or influence or luck might obtain exit visas and scurry to [the United States]. But the others wait in [Europe], and wait and wait and wait."
There are numerous cases of stowaways, fake documents, and even fake relationships.
Many case files from this period at the Hebrew Immigrant Aid Society (HIAS) are rife with waiting: waiting for sponsors, affidavits, tickets, and quota numbers. Many people waited years, hoping that their number would be called before it was too late. For those not inclined to an indefinite wait, or for whom survival rated higher than legality, there were other options. There are numerous cases of stowaways, fake documents, and even fake relationships. It was in these cases that HIAS often had to work the hardest.
David Gorfein came to the United States in 1927 under the German quota, having been born in Sensburg, Germany, and last resided in Berlin. In the years following his immigration, he filed declaration of intent to become a citizen and married; his wife became an American citizen – and they had a child.
The problems started in 1933, when the Department of Immigration and Naturalization Service charged Mr. Gorfein with having a fraudulent immigration visa and began deportation proceedings against him. The Department contended that both Gorfein's birth certificate and his police certificate of good conduct were fraudulent, and that Mr. Gorfein was not born in Sensburg as he claimed. For his part, Gorfein maintained that his mother had always told him he was born in Germany.
The complexity of his situation also lay in changing borders. At the time of Mr. Gorfein's birth, Sensburg was in fact part of East Prussia and the German Empire.
The complexity of his situation also lay in changing borders. At the time of Mr. Gorfein's birth, Sensburg was in fact part of East Prussia and the German Empire. Sensburg had only recently become a part of Poland when he filed his paperwork for citizenship.
HIAS argued for Mr. Gorfein, pointing to his residency and good conduct in the United States over the past 7 years, but the Department pushed ahead and began an investigation abroad as to his place of birth. This case was just one in a series of cases where false German documents were used to obtain entry to the United States. Mr. Gorfein had moved around both Poland and Russia before coming to the United States, and while in Poland he had made a statement saying that he was from that country. He also made this claim to Polish nationality while he was enrolling at the University of Toulouse in France.
After reviewing the new evidence, the Department gave Gorfein the option to voluntarily depart. HIAS was compelled to abandon this case and other cases of fraudulent German documents, explaining that they did not want the responsibility of representing cases where, if unsuccessful, the defendant would likely never be able to return to the U.S.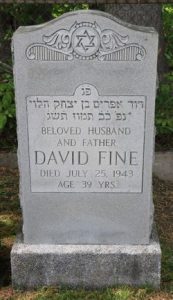 Mr. Gorfein had in fact had an attorney for some time and HIAS turned to him to represent the case going forward. Various congressional bills were proposed over these and other immigration cases, first before the Immigration Committee, and then, if successful, to the House. Massachusetts' own Congresswoman Edith Nourse Rogers proposed a bill for Gorfein. Little information can be found on the success of this bill, but research shows Gorfein was able to stay in the U.S. He continued to reside in Lowell, Massachusetts with his family (and a change of surname) until he died in 1943.
No two paths of immigration to the U.S. are the same, and whether they wait one year or ten, and whether immigrants come as passengers or stowaways, it's always gratifying to come across a case where that long wait comes to an end.
The Jewish Heritage Center's Hebrew Immigrant Aid Society (HIAS), Boston Collection contains the case files and arrival cards of immigrants who received assistance from the HIAS Boston office between 1886 and 1977. Some records also include ship manifests, scrapbooks, passenger lists, photographs, and correspondence between immigrants, sponsors, officials, and HIAS Boston staff.
The case files are available to Special Researchers and NEHGS Research and Contributing Members. To learn more about the HIAS Boston collection, view the finding aid and the webinar, Using the Hebrew Immigrant Aid Society Boston Collection. For more information or to request access to this collection, please email jhcreference@nehgs.org.
To learn more about Jewish Heritage Center and its collections, visit the website.
Sources
Information on David Gorfein's life was taken from documents on Ancestry.com and findagrave.com. Information on U.S. immigration policy was taken from the United States Holocaust Memorial Museum.