A year or so back, I was contacted by a favorite cousin of mine asking for help with questions his nephew had regarding our family tree. His nephew, a serious-minded young man (and a very typical teenager), was curious about any infamous or otherwise notable kin among our branches. And, since I've managed to somehow insinuate myself as the family's alleged expert on such things, well, I guess I'd become their "go-to" guy for an answer or two. (I know, hard to believe, right?) I should mention that the young man who would be asking any of these questions was only thirteen years old!
As you might have guessed, I was only too happy to have a captive audience. Like many of you, I've learned to curb my genealogical enthusiasm in family discussions, and to avoid those "ice cream" stares that can come when mentioning what might be an interesting point or person in our family's history. Yes, I've come to understand that my passion for genealogy doesn't always line up with a dinner table conversation about NASCAR or how to cook a chicken fricassee. So this was a real chance for me to communicate "the cause" – and perhaps bring a young neophyte into the fold. I knew I'd better not mess up this up!
However, instead of playing it safe (and letting the young man get a word in edgewise), I immediately fell back on recounting tales of my old favorites. I conjured up our ancestral Salem witches. I extolled our virtuous Revolutionary War patriots and our Civil War heroes. I reached in deep, explaining the lineage behind our sole known Gateway Ancestor, and our very distant ties to Princes William and Harry. Heck, I even moved onto Hollywood, explaining possible ties to "movie star this" and "movie star that." But I have to tell you, even with all of this I was only getting the radio silence equivalent of a blank stare – and I was getting nowhere fast.
In the end my young cousin and acolyte had just one question for me:
"Do we have any pirates in our family tree?"
Pirates? Ahoy, matey! Well, honestly, I'd never thought to look for, well, pirates!? However, I knew that if I was going to keep my young cousin's interest, I was going to have to make his family history relatable. I needed to find myself a pirate among our boatloads of Puritans, Quakers, and Dunkards.[1] There was no way this was going to be an easy task.
I searched and mulled through our various branches, but, ahoy! I feared I would be walking the plank on this one. However, in the midst of all of my meanderings, one name did come to mind, that of Thomas Lacy, a distant great-grandfather to both myself and my young student. I couldn't recall exactly what (if anything) was notable about Thomas Lacy, but then I remembered something about "Thomas" more akin to myth than any truth I might be able to verify. What I remembered was a name associated with Thomas's that might nonetheless serve me very well, and that name was Blackbeard.
Quite simply though, the story has come down that one of these fine progenitors named "Thomas" was at one time captured by the pirate Blackbeard...
While our family ties to Thomas Lacy (ca. 1684–ca. 1727) seem quite certain, the stories around Thomas Lacy and his entanglements with Edward Teach, a.k.a. Blackbeard, are murky at best. These stories co-mingle the lives of both an elder Thomas (the father) and a younger Thomas (the son) into one. Quite simply though, the story has come down that one of these fine progenitors named "Thomas" was at one time captured by the pirate Blackbeard, but was excused from walking the plank because Blackbeard found him to be "too fine a looking fellow not to be a pirate" – and, ultimately, spared his life.[2] Amazingly enough, the story continues that our fair Thomas escaped the pirate's hands, only to return and assist in Blackbeard's capture,[3] and, in the end, drawing the fatal cutlass against him.[4]
This story, based on family lore and without any proof, was told in various forms during the early part of the twentieth century and usually credited to the younger Thomas Lacy. However, recent discoveries of what look to be the circumstances of the elder Lacy's life and as investigated vis-à-vis a collection of "Survey Reports" found in the Virginia Colonial Records Project indicate that the story may have some basis in fact. Indeed, there just might be some truth in the old tale after all.[5]
Now, I still have a long way to go in learning my way around any Virginia records, so I can only report on the tale of our Thomas Lacy as I have found it to be. Perhaps someday a researcher far better than me will be able to cull the entire truth (if any) about our poor Thomas's escapades with old Blackbeard. For me, the voyage has proven a salty one, enough so in verifying my family's ties to both of these Thomases, and in making me comfortable with our share of the Lacy pedigree. And while I haven't been able to deliver a pirate ancestor to my young cousin, I can rest easy knowing that he will at least be able to espouse a youthful tale of perhaps the next best thing – the tale of his ancestor, a man who may have drawn a cutlass against, and defied, the terrible pirate Blackbeard.
Notes
[1] The Dunkard Brethren was a Protestant movement that began in Germany about 1708. My great-great-grandmother Martha (Lacy) Ginder (1839–ca.1885) was likely associated with adherents of this movement.
[2] Hubert Wesley Lacey, The Thomas Lacey III family of Hanover and Buckingham Counties, Virginia: With forebears, descendants and some allied families (Baltimore: Gateway Press, 1983), 22. "As taken from a copy of an old paper written by William Sterling Lacy (1842–1899) son of Rev. William Drury Lacy…"
[3] Peyton Harrison Hoge, Moses Drury Hoge: Life and Letters (Richmond: Presbyterian Committee of Publication, 1899), 15–16.
[4] Hank Burchard, "Digging Up a few Good Pirates," The Washington Post, 13 May 1988, as viewed on WashingtonPost.com: "Wearing three brace of pistols and wielding a cutlass, the pirate fought hand-to-hand with Maynard and was about to land what might have been the fatal stroke when a British seaman's blade caught Blackbeard across the throat."
[5] From the Colonial Records Project – Library of Virginia, as viewed on www.genealogy.com/forum and also at ancestry.com: "Conclusion (as drawn by Gene Lacy): Thomas Lacy was listed as a sailor from one of the ships that was captured on the 28th of April 1699. Of the three ships captured, only the Nicholson was reported as leaving crew behind in its attempt to escape from the pirate. The above report makes it clear that Thomas Lacy served on the Shoreham during the battle. Thus, we conclude that he was a seaman aboard the Nicholson, was left in port in the hasty departure, volunteered to serve on the Shoreham and received his reward for this service."
Share this: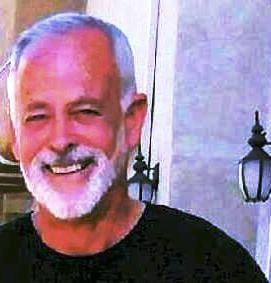 About Jeff Record
Jeff Record received a B.A. degree in Philosophy from Santa Clara University, and works as a teaching assistant with special needs children at a local school. He recently co-authored with Christopher C. Child, "William and Lydia (Swift) Young of Windham, Connecticut: A John Howland and Richard Warren Line," for the Mayflower Descendant. Jeff enjoys helping his ancestors complete their unfinished business, and successfully petitioned the Secretary of the Army to overturn a 150 year old dishonorable Civil War discharge. A former Elder with the Mother Lode Colony of Mayflower Descendants in the State of California, Jeff and his wife currently live with their Golden Retriever near California's Gold Country where he continues to explore, discover, and research family history.View all posts by Jeff Record →