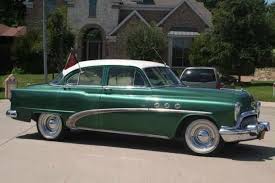 The big, green Buick we had when I was a child was named "Betsey." Like all cars she needed maintenance. So with Betsey in mind, I have scheduled a "tune up" of the Early New England Families Study Project to be done after I finish the second volume of Early New England Families 1641-1700, which is nearly done.
With fifty families per volume, the two published volumes will contain a total of 100 Early New England Families sketches. That's a big chunk of work – which I think is pretty good, even if I do say so myself. However, while "Betsey is up on the lift," I need to assess whether or not I am achieving the goals of the project. The original idea was to publish accurate "summaries" of published information about couples who lived in New England (beyond those covered in the Great Migration). It has taken five years to complete these 100 sketches.
Betsey's passengers all want to go in different directions.
Betsey, I have discovered, has some idiosyncrasies. She needs a lot more oil and gas than I expected; the passengers she picks up all want to go in different directions; and I can't help spending too much time buffing her up.
The fact that, once published, these sketches become "official," encourages me to think that the more detailed and complete they are, the better. It might be another century before someone revisits them in print. After all, James Savage's Genealogical Dictionary of New England Settlers remained the "official" source for 120 years before Bob Anderson thought up the Great Migration Study Project!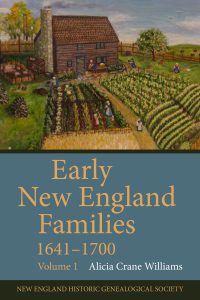 The 30,000 marriages waiting to eventually be covered by the Early New England Study Project is a shocking number, especially when you consider that the 2400 Great Migration sketches in print took twenty-five years! It is not a matter of trying to get through all 30,000 in one lifetime. Every sketch is unique and requires varying time to be completed. Monthly quotas are out of the question, but is there a goal that might better balance quality with production?
In the past five years, the genealogical research world has changed considerably. Knowing what I could not do, my original intent was to provide "summary" sketches . For example, I would not be able to get out in the field for probate, land records, archives, etc. Therefore, I could not provide complete sketches; I had to be content just sorting out what had already been published for accuracy.
But, surprise, surprise! Now I can sit at my desk (at home) and access all of the Massachusetts land and probate records, Connecticut probate, and . . . so much more is coming! Having such riches has urged me to take on more and more research and to compile more complete and longer sketches. But is it too much of a good thing?
Betsey is still up on the lift.
I have also been comparing Torrey's Marriages Prior to 1700, on which the Early New England Families Study Project is based, with the Great Migration Directory that lists everyone (present and future) who will be treated in that project. The line between the two projects has always been tricky, which we had to accept as a necessary evil of two different parameters – Great Migration following couples by immigration year and Early New England Families following them by marriage year. Well, it all turns out to be even trickier than thought (and I'll undoubtedly be giving you some examples in upcoming posts).
Betsey is still up on the lift and I am not entirely sure where this is all going, but there will be adjustments in the next phase of Early New England Families. Changes may include scaling back on detailed transcriptions, loosening up on publishing sketches strictly by marriage date, and taking advantage of extended family groups where research can be more efficiently pursued in similar sources.
I am still not setting a quota, but Betsey will be scheduled for her next tune up when Volume 3 is finished (after the next fifty sketches), so we'll see how things go.