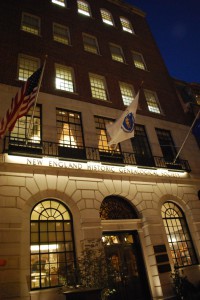 Beginning this past Monday, and for at least the next few weeks, Vita Brevis will be running three posts per work week instead of the usual five. The idea is to mark the summer, when many of the NEHGS staff contributors (and Vita Brevis readers) are on holiday, but it also reflects the reality that with one employee to edit – and, often, write – posts, Vita Brevis is a demanding publication. (Yes, even with just one post a day!)
Do the blog's readers feel strongly about the dependable frequency of the usual publishing schedule? Or will they find that three posts per week, reliably published on Monday, Wednesday, and Friday, provide enough new content to keep them coming back to the blog?
Please let me know in the comments.
ETA: It seems that the consensus is for three posts per week during the summer, and perhaps even going forward. Many thanks for weighing in!