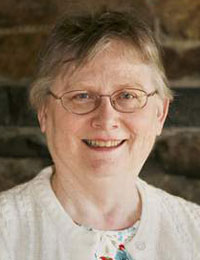 Over the holiday weekend I have been going through my mother's calendar diaries. The earliest I have (right now; I'm sure there are more hidden in boxes, although earlier years may not be in calendar books) begin with 1967 and end in 1992. That was when she was first diagnosed with "mild Alzheimer's Disease." It is sad to watch her entries in the late 1980s become confused and tail off, but it is heart-warming for me to read her earlier entries, when the voice of the mother I knew was strong.
One thing that popped out was her referring to me as "Lish." This was my parents' nickname for me, pronounced "Leesh" and taken from the family pronunciation of "Aleesha." (The one person who gets away with calling me "Alisha" is Gary Boyd Roberts.) The only time I had a problem with "Leesh" was my first day in kindergarten, when I introduced myself to a boy with my nickname. He looked at me quite confused for a minute, then processed it: "Oh, like a dog leash!"
I probably have told you the story of how I got the exotic name of Alicia, but to repeat, my mother wanted to name me after her mother, Alice, but Alice refused to be known as "Big Alice." So Mother got the baby name book out and found that Alicia means "Little Alice."
Going through the calendars, I am reminded of some other family names. Mom, Lois, was known as "Lowey" in her youth. Dad, Roger, was known as "Rod" in his school years. Mom's parents, Edward and Alice, were referred to as "Ed and Al." Dad's sister Vera was "Vee." Other names were more common – David/Dave, William/Will, Ralph/Ralphie. Then there are the names like "Sonny" for my uncle Lauren and "Tad" for my oldest nephew Edward Earl.
Mom's calendar diaries were … not lengthy, but she managed to get the important stuff in.
Mom's calendar diaries were written in the little boxes of week-at-a-glance and month-at-a-glance calendars, so they were not lengthy, but she managed to get the important stuff in. On May 28, 1972, for example, she laid some carpet, the Duke of Windsor died at age 77, President Nixon gave an address to the "People of Moscow" (he was on a trip in Russia), and Dad sprayed the maple tree for moths.
She also recorded the TV shows she watched: On Sunday, June 6, 1971, "Celebrated Father's Day early, rode downstream on the Sam Clemens [a riverboat on the Mississippi River; they were living in St. Louis then]." After they came home she cooked "Hawaiian smorgasbord" and TV was Ed Sullivan, Glen Campbell, Ice Palace, and This is Your Life, Jonathan Winters.
The good ol' days.