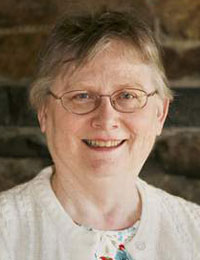 Continuing with my assessment of The Phelps Family of America:
Scope: The work traces Phelps-named males through the ninth generation as well as some female descendants born with the Phelps surname to their children, and occasionally further through a grandchild with a non-Phelps surname. An effort was made to trace the Phelps family in Europe, presented in the form of 70 pages of transcribed, but not analyzed, correspondence with parish rectors and individuals named Phelps. The methodology was limited, but the scope deserves a score of 7.
Citations: With the exception of a number of secondary sources, such as Stiles's History of Windsor and Trumbull's History of Connecticut (which are given without page numbers), the only citations (i.e., including volumes and page numbers) are for the Hartford probate records. Score: 1.
Published in 1899, the book obviously cannot be expected to use modern methodology.
Completeness: Biographical text is included for the early generations, including full transcriptions of some wills. Dates and places of birth, marriage and death, and the parentage of spouses are usually provided. A few caveats such as "possibly other children" or "possibly one generation left out" show cognizance of areas that need further research. Information is provided for individuals into the 1890s. My score: 7.
Age and methodology: Published in 1899, the book obviously cannot be expected to use modern methodology. Phelps Family in America was typical for its time, lacking citations, generational numbers, ancestral lines, etc. The greatest contributions of such works is in the contemporary generations of descendants who provided information about themselves and their immediate families. This is a tricky category to score, but I am giving it a 5.
Restraint: Although the Introduction to the chapter on "Our American Genealogy" begins with Adam and Eve, very fortunately this work does not provide a direct lineage from that couple to the Phelps family. (Don't laugh – there are books that do.) The long, disjointed (and inevitably inaccurate) section on "The Phelps Family in Europe," complete with an unrelated coat of arms, detracts from the more traditional American section and lowers my score to 5.
Analysis: No attempt appears to have been made to analyze or make sense of the 70 pages of verbatim correspondence from England, nor was there any awareness of the possibility of confusing individuals such as reported by Nancy J. Pennington in her article "Three Men Named Isaac Phelps with Connections to Windsor, Connecticut."[1] Score: 0.
Access: Downloadable e-book at archive.org. Score: 10.
Next week we will total the numbers and discuss what has been useful (or not) about this experiment.
Continued here.
Note
[1] The New England Historical and Genealogical Register 163 [2009]: 117.