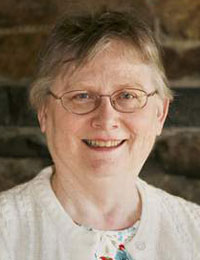 Adding up the scores for my analysis of The Phelps Family of America:
Author(s): 1
Peer review: 0
Format: 4
Scope: 7
Citations: 1
Completeness: 7
Age and methodology: 5
Restraint: 5
Analysis: 0
Access: 10
Total: 40 out of 100
This is just a number "wandering in the wilderness" without something to compare it to, so although I said we would discuss the value of the experiment this week, I think it best to first give an example of a "good" genealogy. We go to the top of the mountain and start with the "father" of modern genealogy, Donald Lines Jacobus, and his mammoth Bulkeley Genealogy. Rev. Peter Bulkeley, Being an account of his career, his ancestry, the ancestry of his two wives, and his relatives in England and New England, together with a genealogy of his descendants through the seventh American generation.[1]
Author: Donald Lines Jacobus, first person to be elected to the National Genealogy Hall of Fame, Fellow of the American Society of Genealogists, founding editor of The American Genealogist. Among his well-known works are the Families of Ancient New Haven and History and Genealogy of the Families of Old Fairfield, etc., etc. Score: 10
Jacobus' peers called him "the man who more than any other single individual elevated genealogy to the high degree of scholarship it now occupies."
Peer review: I was not able to track down a book review for this work, but it is considered a classic today. Jacobus' peers called him the "Dean of American Genealogists" and "the man who more than any other single individual elevated genealogy to the high degree of scholarship it now occupies." Score: 10
Format: Arranged in Record format with all descendants numbered; those who are carried forward marked with a "+". Ancestral lines (Thomas2, Peter1) and generation numbers are given, and the typographical presentation is simple and clear. Score: 10.
Scope: The book attempts to trace all descendants of Rev. Peter Bulkeley, male and female, for seven generations. It also presents eighty pages of documented research on English and Royal ancestry, which has stood the test of time, while being expanded by Jacobus and others after him. Score: 10.
Completeness: The Bulkeley Genealogy contains 1,000 pages in one volume, including biography, history, detailed transcriptions and abstracts of original records, and the English ancestry, all of which takes up space. Jacobus compromised by completely omitting the names of parents of spouses! In his Preface he acknowledges the "defect" but takes the position that the amount of time needed to confirm all of the spouses' parents would have been too much time and effort on top of everything else, not to mention more pages. My guess is that the client insisted on getting everything into one volume. Score: 9.
Continued here.
Note
[1] New Haven, 1933.