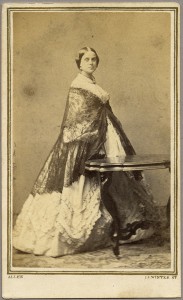 Boston's sultry summers made seaside resorts appealing, but each year Regina Shober Gray[1] struggled to find her family attractive rooms in likely houses outside the city.
61 Bowdoin Street, Boston, Sunday, 18 June 1865: Our summer plans are still in abeyance. Dr. & Fred. Gray[2] went down to see what could be done for us at Pigeon Cove,[3] and came back entirely dissatisfied with the place. The best houses there are kept by Mrs. James Edmonds, Mrs. Elisha Edmonds, Mrs. Story, & Mrs. Babson. [The] rooms are small, the terms high, no beach for bathing – bathe in holes off the rocks, and hold on by ropes!! Mrs. Morland,[4] who has boarded at Marion, says it is very hot & sultry there.
I have written to Mrs. Martin at Manchester – but I know she will not take us, and if she does … she will starve us; but that we can bear, I suppose, and guard against. Her house is charming – and I would gladly risk the table for the sake of getting a place for Mary Shober[5] on that lovely Manchester shore; and I think the boys would have a good time too, though they do say Manchester is "played out." Besides, Fred Gray very kindly offers Frank & Sam [Gray][6] each $50, to go off on an excursion – so they need not stay longer than they like at Manchester – and they propose going to the Upper Dam at Lake Umbagog[7] where the gunning and fishing are both good…
There are only grass and shade trees – no shrubbery – no fruit or vegetables and no flowers. The house is quite magnificent. But it seems sparsely peopled with the three girls away.
"The Pines," Brookline, Monday, 26 June 1865: We came out here[8] last Thursday for a fortnight's visit – Mossie[9] & I – and Mary [Gray][10] will come to-day. The level of land is very high – so the place is breezy though apparently very flat, and has no view beyond its own line of bordering trees. The trees are the charm of the place – some are quite rare – as the splendid specimens of Norway firs, a willow tree brought from Napoleon's[11] grave, a rare & magnifique specimen of ash-tree &c &c. There are only grass and shade trees – no shrubbery – no fruit or vegetables and no flowers. The house is quite magnificent. But it seems sparsely peopled with the three girls away. Isa & Fanny [Gray] at Beverly, where they will stay through July – and Anna[12] on the Fredonia [en route from the Azores], and we suppose near home. Isa is somewhat better, but lies down all the time – cannot yet support the weight of her head for more than a few minutes, but her spirits are much improved – and she comes down stairs among the family daily. Poor little Ella's[13] cough is awful – I never heard anything so harassing.
We have secured the Marion rooms, all in the dark – a great risk, but there was nothing else to do. I began to fear we should get nowhere; and we hear good accts. of the place – but it is not Ocean & cliff & woods, like lovely Manchester; only a good beach, with warm, quiet bathing at the head of Buzzards Bay, no rocks or walks or drives – but good boating &c. I hope Mary & Lizzie [Shober][14] will like it enough to feel paid for coming on.
Class Day at Harvard was a splendid summer day – and went off successfully; my darling daughter was too sick to go; one of her head-aches, a great disappointment – she had been looking forward to it for weeks; woman's lot, I tell her, always to be disabled at the wrong time.
Dr. E. says no tongue can tell the ruin, desolation, and utter disorganization of society in those states…
Our friend Dr. Evans of Philad. has just returned from a journey into North Carolina – one of a committee of Quakers to carry aid & comfort to the Quakers of Carolina, who have suffered cruelly throughout our war, for their staunch adherence to the Union; many have been hung or shot down at their own doors, in the sight of wives & families – and they have been pillaged of everything. Dr. E. says no tongue can tell the ruin, desolation, and utter disorganization of society in those states – and says the people hate us worse than ever – they confess themselves beaten but not subdued, and they are like rattlesnakes with their venom drawn, snap just as vindictively & poisonously as ever though their bite can no longer harm.
There is some idea that Aunt Eliza[15] & the Clays may come north to live – they seem to think it impossible to live longer in Georgia now the slaves are free – it so alters all the relationship of capital & labor that they feel the old masters cannot accommodate themselves to the new order of things.
And one can hardly wonder at that – in all probability there will be a large exodus of the old slave holding class at the South – and the place to be filled by northern emigrants, who will find no greater enigma in employing black paid-labor at the south than white paid-labor at the north. The Clays happily have some property invested here, with which they can start anew in life – for they seem to think every thing lost to them there.
Continued here.
Notes
[1] Hedwiga Regina Shober (1818–1885), who married Dr. Francis Henry Gray in 1844. Entries from the Hedwiga Regina Shober Gray diary, R. Stanton Avery Special Collections.
[2] The diarist's husband, Dr. Francis Henry Gray (1813–1880), and his brother Frederic (1815–1877).
[3] In Rockport, Massachusetts.
[4] Frances Sophia Lyman (1824–1874) married Dr. Gray's colleague Dr. William Wallace Morland in 1853.
[5] Mrs. Gray's sister Mary Morris Shober (1816–1873).
[6] The diarist's elder sons Francis Calley Gray (1846–1904) and Samuel Shober Gray (1849–1926).
[7] In Coös County, New Hampshire, and Oxford County, Maine.
[8] Dr. Gray's brother William's new country house.
[9] The diarist's youngest son Morris Gray (1856–1931).
[10] Mrs. Gray's daughter Mary Clay Gray (1848–1923).
[11] Napoléon I, Emperor of the French (1769–1821), died on the Island of Saint Helena and was buried there 1821–40, after which his remains were returned to France for burial in Paris.
[12] William Gray's elder daughters Isa Elizabeth Gray (1841–1923), Frances Loring Gray (1843–1919), and Anna Greely Gray (1845–1932).
[13] William Gray's youngest daughter Ellen Gray (1854–1883).
[14] The diarist's sister Elizabeth Kearny Shober (1821–1865).
[15] Dr. Gray's aunt Eliza Caroline Clay (1809–1895).