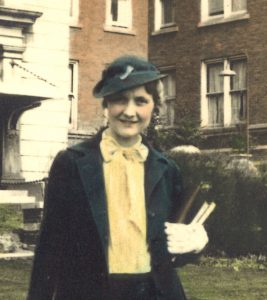 Among the family photos, letters, and other memorabilia that my mother passed on to me are a group of Valentine's Day cards sent to my great-aunt, Anna E. Johnson (1896–1990), who received them from her classmates at Hopewell School in Scott County, Iowa, in the early 1900s. When she sent them to my mother she said that she was sending these among others in her collection because "I thought these were the lacy ones." Indeed, my mother and I found them so special that they remain family treasures today.
Anna was born in 1896 to Albert and Augusta (Persson) Johnson and grew up in Bettendorf, Iowa. Her parents had moved to the U.S. from Perstorp, Sweden in 1892. After Anna finished the eighth grade, she stayed home for a year to help her mother with the housework and farm chores, and also helped take care of her younger siblings William, Art, Lily (my grandmother), and Signe. She kept a day book of this time. She also had two older siblings, Ernest and Hulda. After that year, Anna attended Brown's Business College in Davenport and worked in an office. During the First World War her boyfriend was killed and she never married.
She decided to become a nurse and attended St. Luke's Hospital School of Nursing in Davenport, Iowa, graduating in 1921. Anna worked as a nurse in Rockford, Illinois for several years; she graduated from the University of Iowa in the 1930s and became an instructor of nurses at the Moline Public Hospital. During the summers she worked as a camp nurse in Wisconsin. Continuing her professional development mid-career, she earned a master's degree from Columbia University in New York in 1952 and became the Director of Nursing at the Moline Public Hospital, retiring in 1969.
[Her] interest in her Swedish forebears led her to compile the information from generations of ancestors back to 1600…
She had an apartment at the hospital, but also had a room at my grandmother's house, so she usually spent her days off there. She liked to play golf and travel. Anna often corresponded with her cousins in Sweden and traveled there in 1952 and 1970; her interest in her Swedish forebears led her to compile the information from generations of ancestors back to 1600 in a document entitled "A Record of Relatives." Her interest in Sweden passed to me as she and my mother often talked of Sweden, leading me to visit my cousins in Sweden in 1986. While there I was able to stay at the house my great-grandmother had lived in when young.
*
In contrast to today's "class pack of 25" cards with alternating designs, these cards from a century ago are definitely lacy and reminiscent of a time gone by. Interestingly, these cards have names on the back only.
Here are some of the laciest: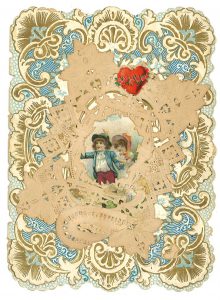 This one, from her brother Ernest, contains the sentiment "Upon the pathway of thy life, May sunshine ever stream. Each day unmarred by storm or strife, Pass like a happy dream."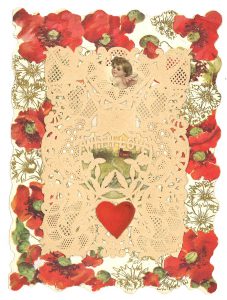 From Lizzie: "Thy presence gives a joy sublime, 'Tis useless to describe. Together may we journey on, And defy Old Father Time.
Another card, from Harry Irwin, says,
"When thou receiv'st this Valentine. Believe, dear Love, my heart is thine."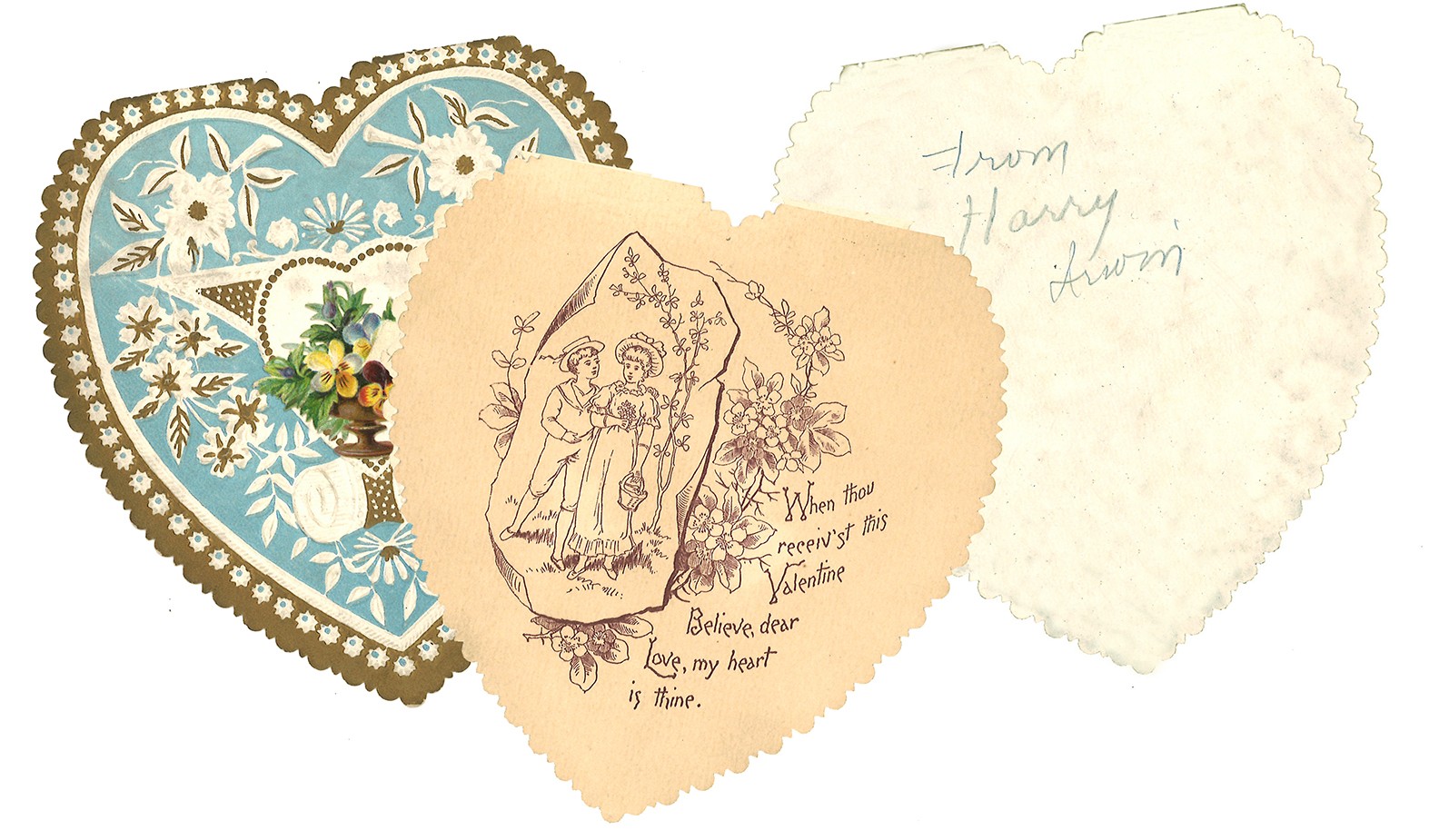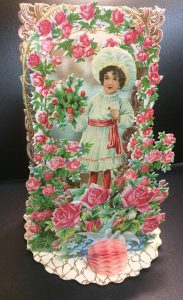 There is even a pop-out card, with simple "Loving Greetings" from Julia Lage: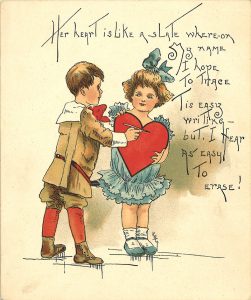 And one more:
Happy Valentine's Day!