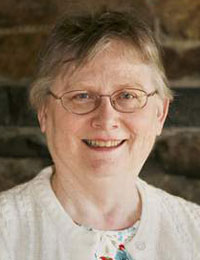 Enlarging on last week's topic about Peer Review, it is always best to know who is who in any industry. The industry of genealogical research goes back almost 200 years, so that covers a lot of "Whos," but here are some lists to help:
The American Society of Genealogists (https://fasg.org/fellows/all-fellows/) has elected 167 Fellows since 1940 based on their published work in books and articles. The ASG website includes biographies and lists of works by many past and present Fellows. Membership is limited to 50 Fellows at a time, so although many of the most recognized genealogists of the past 78 years appear on this list, it by no means includes everyone. ASG also gives several awards and certificates of appreciation to non-members for their work (https://fasg.org/awards/).
The National Genealogy Hall of Fame (https://www.ngsgenealogy.org/cs/halloffame_winners), sponsored by the National Genealogical Society, has elected 32 individuals to the Hall since 1986, a number of whom are also on the FASG list, above. The website includes short biographies of each member with their major accomplishments. NGS also gives many awards and recognizes accomplishments (https://www.ngsgenealogy.org/cs/awards_competitions) of today's genealogists.
The current roll of the BCG includes about 250 members with resumes and research specialties.
Other organizations give awards for books and articles, a few of which are: Connecticut Society of Genealogists (http://www.csginc.org/csg_literary_archive.php); Federation of Genealogical Societies (https://fgs.org/cstm_FGSAwards.php); and the Association of Professional Genealogists (https://www.apgen.org/awards/), which has a member directory that can be searched by research specialties, geographic locations, and time periods.
The Board for Certification of Genealogists (http://bcgcertification.org/about/history/) has been around since 1964 and has certified hundreds of genealogists over the years. (They are the ones with the initials "CG" after their names.) The current roll of the BCG includes about 250 members with resumes and research specialties. There is also a list of 25 emeriti and 15 retired members whose names you should know. Incidentally, way back in the 1970s I was a Certified Genealogical Record Searcher for five years (that category has since been melded into CG). However, when it was time to recertify and I was going to apply for CG, I could not find the time to compile the rigorous requirements!
Another group to know: authors whose work has appeared in major genealogical periodicals – e.g., The New England Historical and Genealogical Register, The American Genealogist, The New York Genealogical and Biographical Record, National Genealogical Society Quarterly, The Genealogist – as well as smaller state and regional magazines, such as The Maine Genealogist, Rhode Island Roots, Connecticut Nutmegger, Mayflower Descendant, and so on.
That ought to keep you busy for a while. Next week, we will talk about "scope."