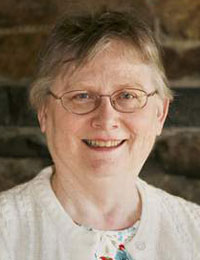 With the Winter Olympics almost upon us, we will be hearing a lot about "perfect" scores in the sports where judges assign points for such things as technical difficulty and artistic interpretation.
A "scoring" system for genealogies would be interesting. If, for example, we had ten categories on which to judge a genealogical source, and each category had a potential ten points maximum, the "perfect" score would be 100. Of course, this would all be subjective, but it would give us a way to group works for comparison (top 10%, bottom 50% etc.). Here are ten categories that I came up with, in no particular order (once we have the categories, we will examine them in detail in future posts):
Author: Does/do the author/authors have credentials and/or a body of work that encourages the reader to believe their product is likely to be reliable (normal human error aside)?
Citations: Is the work supported with fully cited footnotes, endnotes, bibliography?
Completeness: Has the author done an exhaustive search for all pertinent and available records? Does the work go beyond names, dates and places to include deeds, probate, town/colony/state records, military, church, cemetery, etc.?
Format: Is this a genealogy arranged in an accepted format such as Register style or as an Ahnentafel, etc.? Is the information organized and clearly presented?
Scope: Is this a work tracing all descendants of an ancestor (male and female lines), or only male descendants with the surname, and, if so, for how many generations? Is it an "all my ancestors" compilation for one individual, tracing single lines back to particular ancestors?
Would the author have had access to records or family information not available to us now?
Age and Methodology: When was the work compiled? What was the prevailing genealogical methodology of that time? Would the author have had access to records or family information not available to us now? Does the work state information for generations long before the author's birth without giving sources?
Peer review: Has the work been reviewed, and what were the reviewers' good and bad points about it? Have there been follow-up articles or subsequent corrections and additions published?
Analysis: Does the author demonstrate the ability to logically analyze and evaluate evidence, compare conflicting sources, discuss problems, document corrections to earlier publications, and suggest further research if indicated?
Restraint: Does the author avoid over-indulging in the imaginary virtues of his/her ancestors?
Access: Is this work accessible? Is it still in print, has it been digitized and made available online, is it available through inter-library loan?
Okay, comments, additions?  Next week we will begin with Peer Review.
1. Who's who
2. Citations
3 and 9. Completeness and restraint
4. Format
5. Scope
7. Peer Review 
8. Analysis
10. Accessibility